We say good bye to Lough Derg at this point. The wind direction changes to southwest and we go upstream.
Willi has again to hug trees when we moor at Portland Island.
Some showers are passing east, west and north but it remains dry when we stay there for a couple of hours and during our drive further upstream to Meelick late in the afternoon.
Later when moored at Meelick Quay we get some short showers with impressive clouds and rainbows. We hear again a cuckoo in the distance.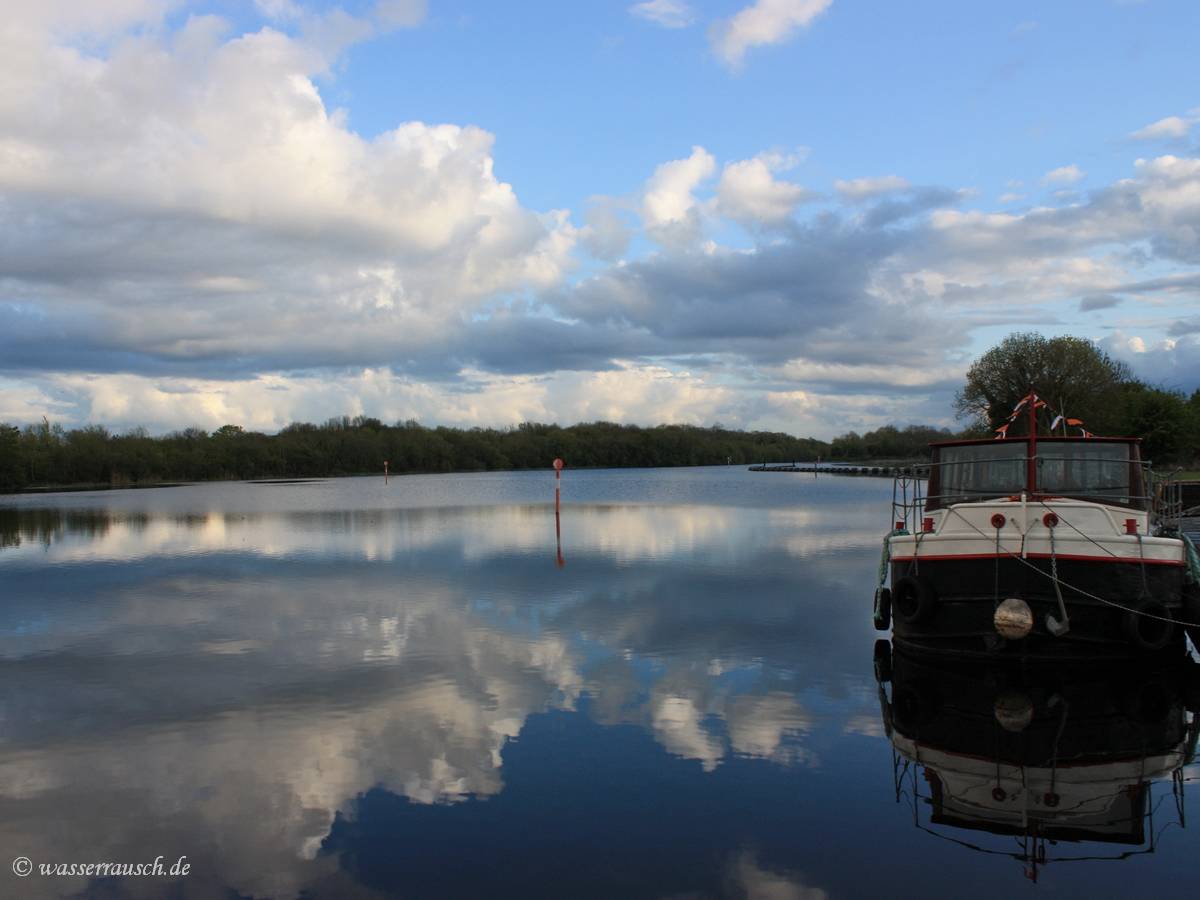 Shannon Airport Max 14.3°C Min 6.2°C Rainfall 12.1 mm Sun hours 7.2 Wind NE then SW F3