Wednesday 11/04/2012 Shannonbridge - Athlone - Ballykeeran
Length of boat trip: 3.5 hours
Motto of the day: A sunny day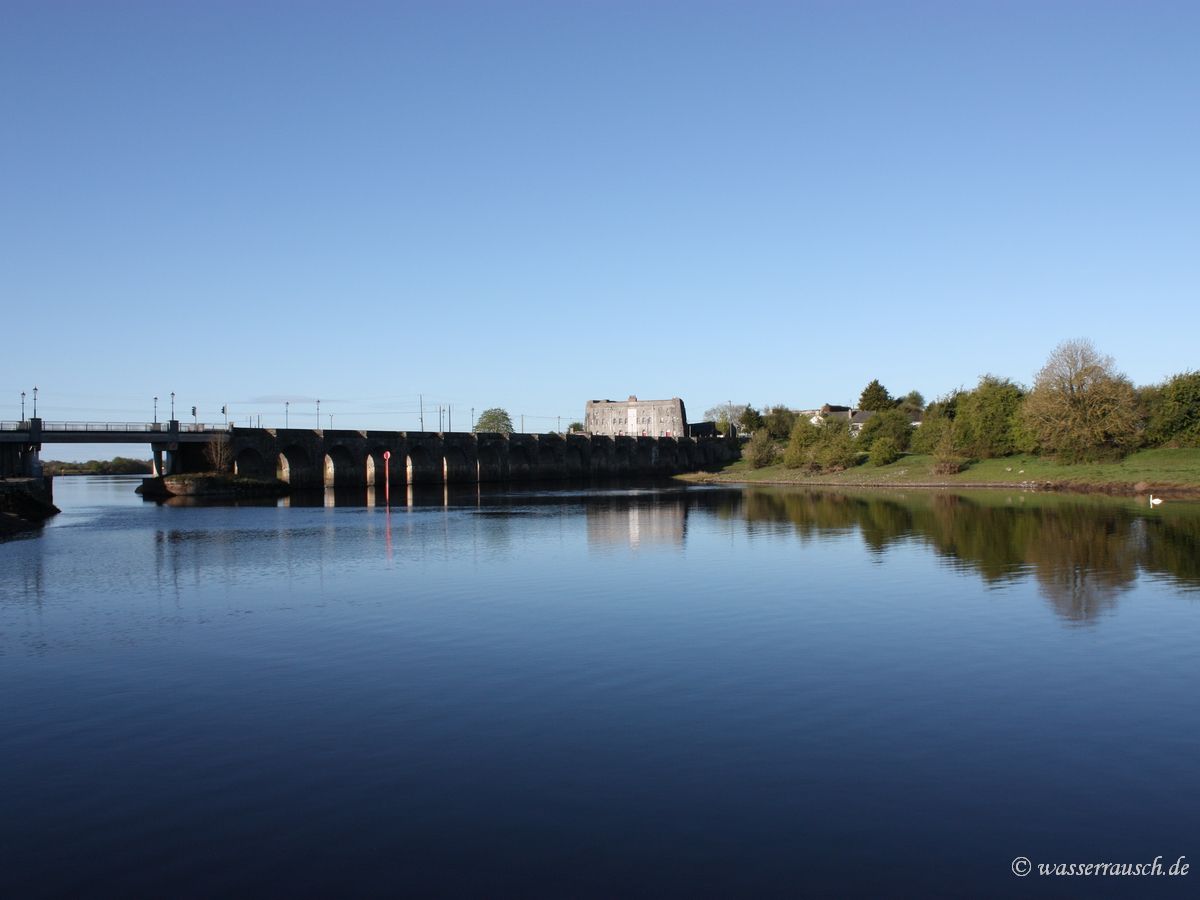 We are the last of five hire boats that leave Shannonbridge and we enjoy a slow drive to Athlone accompanied by curlews and swans.
Only one boat on our way to Clonmacnois passes us and the Viking trip boat further upstream. It looks different to last year. Can you see what is missing?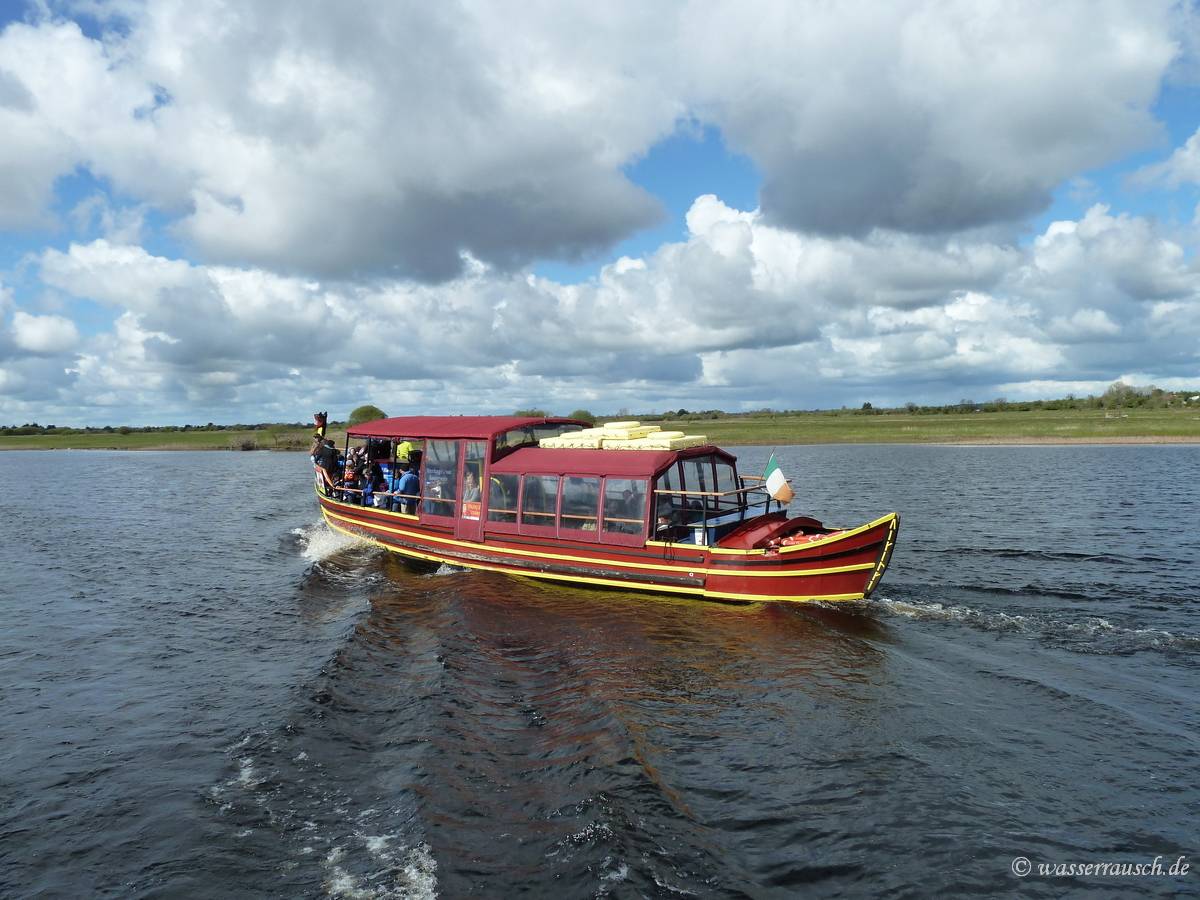 When approaching Athlone we meet 'Arthur' with Paul waving while going downstream. We pass through the lock and moor then to the eastern quay.
When going through the lock we spot the missing tail of the Viking boat that has gone lost today when locking through.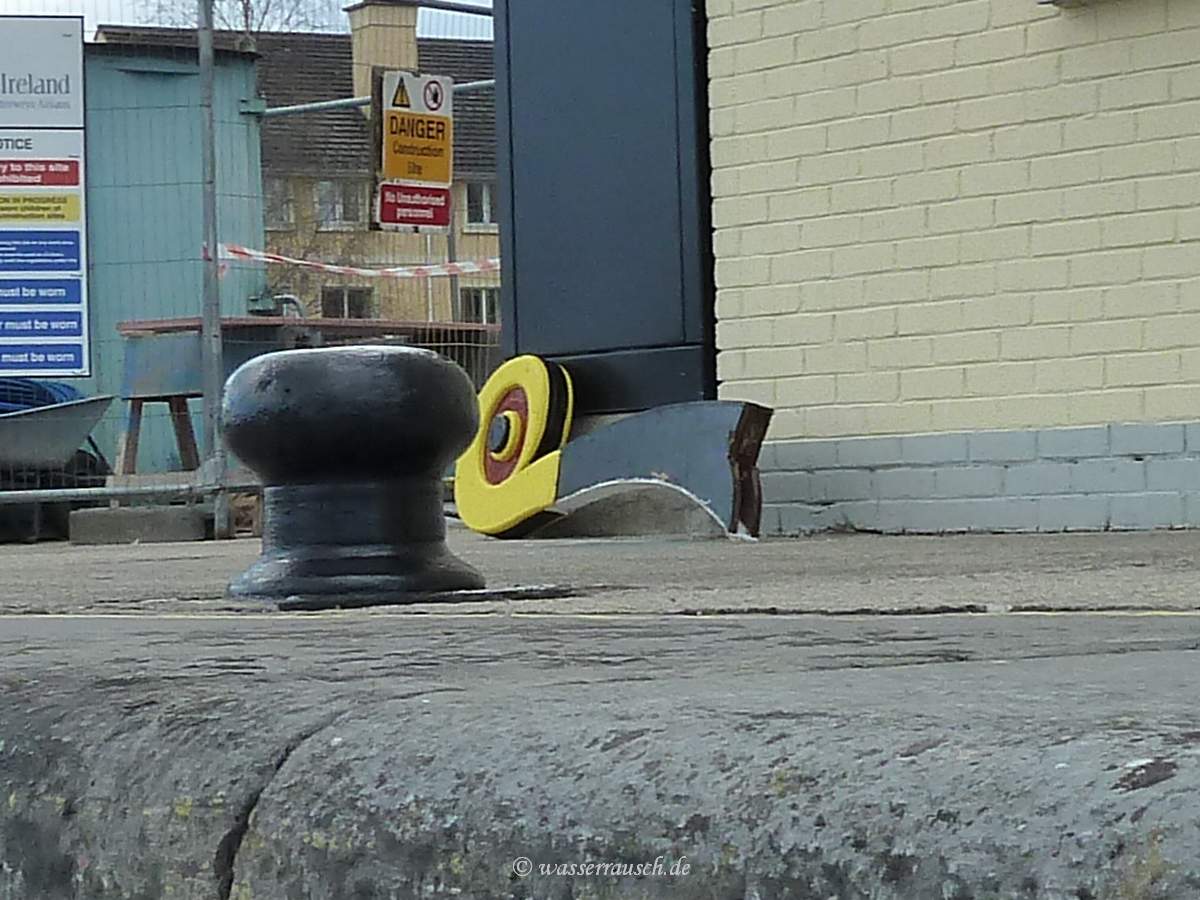 We spend some hours shopping and relaxing while watching local seagulls.
We then leave for the Inner Lakes. Despite two hire boats the only other boat we meet on our way is a working boat of Waterways Ireland and the Captain sounds his horn when passing us. Wasserrausch has become well known. ;)
Swinging around while moored to the barrel we enjoy a sunny evening.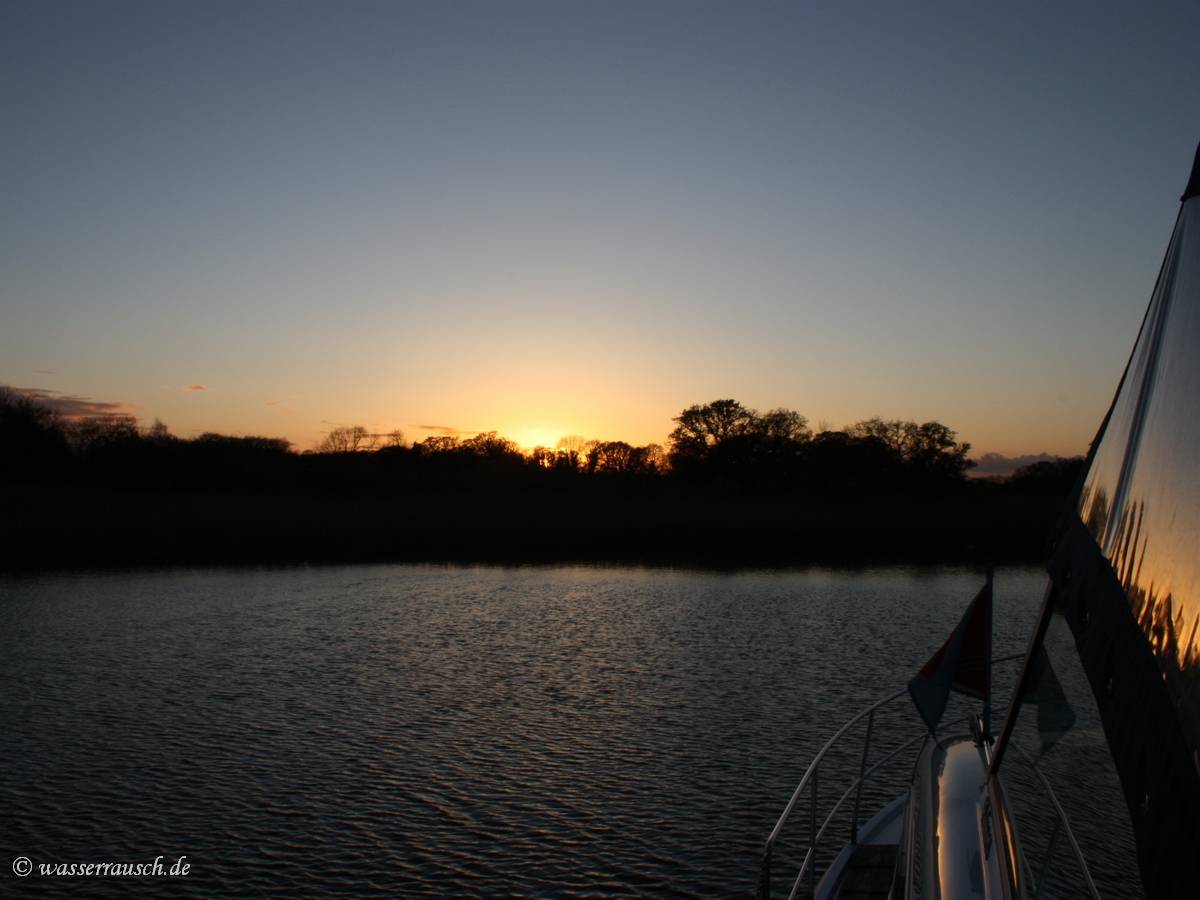 The night is starlit and a bat is hunting around our boat.
Shannon Airport Max 12.6°C Min 1.6°C Rainfall 1.2 mm (we had no rain) Sun hours 8.8 Wind NW F3