Friday 04/05/2012 Mountshannon - Tuamgraney Quay - Killaloe
Length of boat trip: 3.7 hours
Motto of the day: Culture
We get some sun in the morning but then clouds and rain arrive.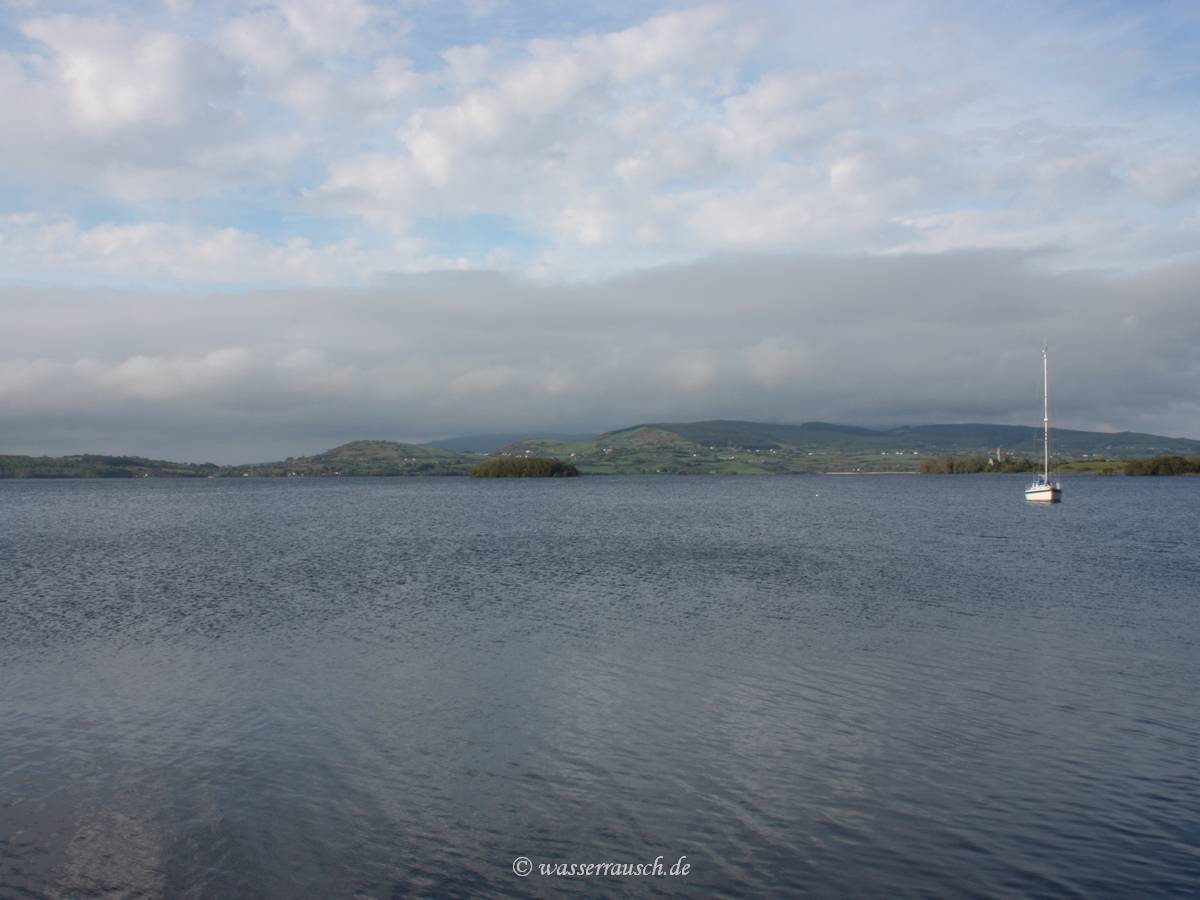 We drive between Young Island and Inishcealtra to the Scarriff River. The rain stops when we follow its windings to Scarriff. We turn and moor at Tuamgraney Quay, which is mistakenly named by Waterways Ireland as Reddan's Quay. A trimaran passes while I visit the East Clare Heritage Centre in an old church, build in 930 AD.
Back on Lough Derg we head for the channel between Lushing Rocks and Scilly Island and the south to Killaloe.
There we moor at the new jetty and buy the best rhubarb cake you can buy between Limerick and Belleek at "Bake A-way".
Meanwhile some boats have arrived. The Lough Derg Branch of the IWAI (Inland Waterway Association of Ireland) meets here for a cruising in company to Limerick at the weekend. We take part at the briefing although we will not drive down to Limerick tomorrow.
Shannon Airport Max 12.9°C Min 7.4°C Rainfall 0.2 mm (We had some more) Sun hours 4.6 Wind NE F3
Saturday 05/05/2012 Killaloe - Mountshannon - Dromineer - Dromaan
Length of boat trip: 3.7 hours
Motto of the day: Thumbs up!
The morning is sunny. The boats leave for Ardnacrusha.