'Kobold', 'Tanjuan' and 'ElRoi' leave for Killaloe before the wind starts to pick up. We follow them later together with 'Kindredspirit'.
After the sailing in the morning I can imagine the different view on a sailing boat when Kevin gives way to sail in the middle of a breezy Lough Derg.
After passing Parker Point the waves calm down. We arrive at Killaloe and as always we have the helping hands of our friends when approaching the jetty. We have tea and coffee on board, Clare brings some cake and we relax with nice company.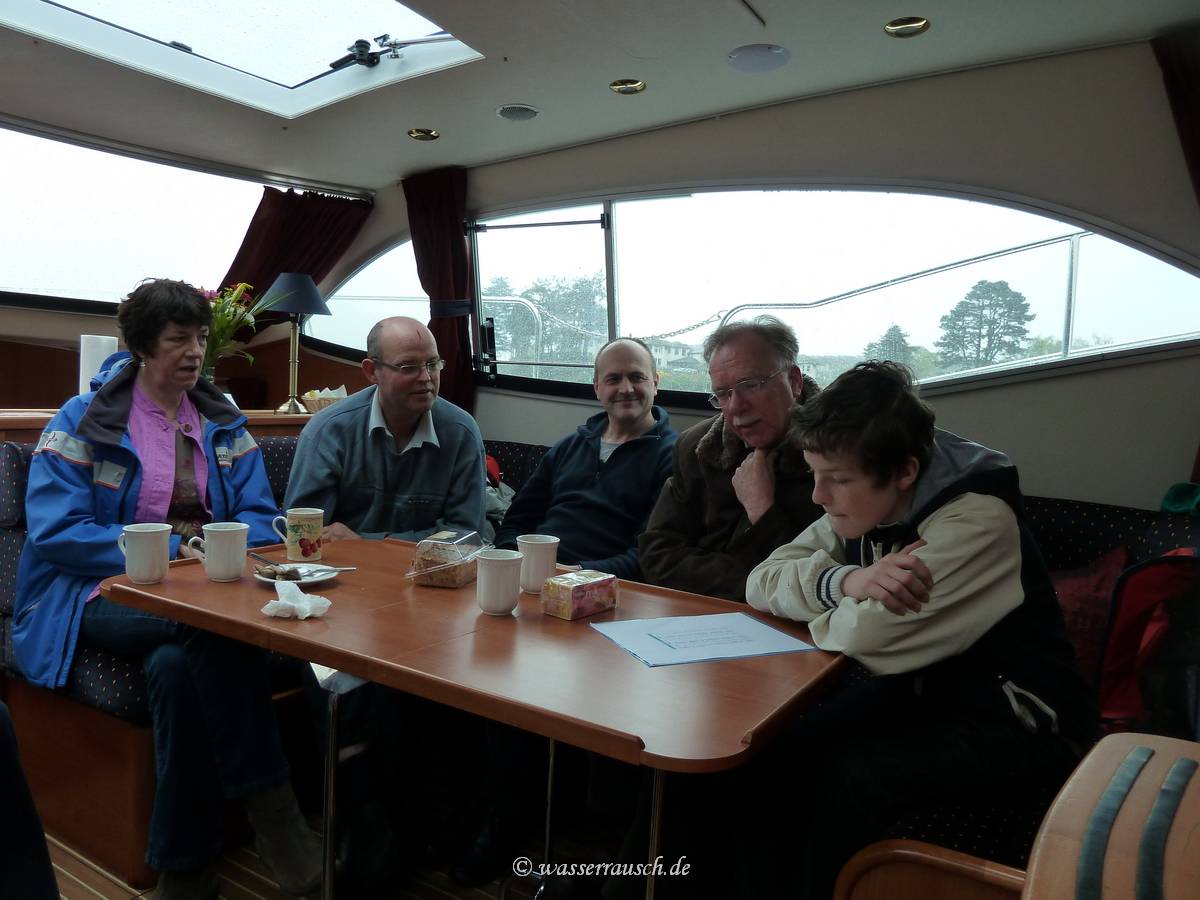 Kevin and Fiona leave with 'Kindredspirit' to their home base. Later we join Clare and Andy and the others on 'ElRoi' while persistent rain is bucketing down.
Shannon Airport Max 11.1°C Min 8.8°C Rainfall 3.7 mm (Rain in the evening) Sun hours 0.0 Wind W F3 in the morning, F4-5 in the afternoon
Monday 09/04/2012 Killaloe - Terryglass
Length of boat trip: 3.25 hours
Motto of the day: An empty lake
The rain has been persistent the whole night and doesn't stop in the morning. We join Fergal, Wendy and Brian on board 'Tanjuan' for a late breakfast. When we start together with the three other boats in the early afternoon the rain hasn't stopped but later when passing Parker Point it starts to become drier.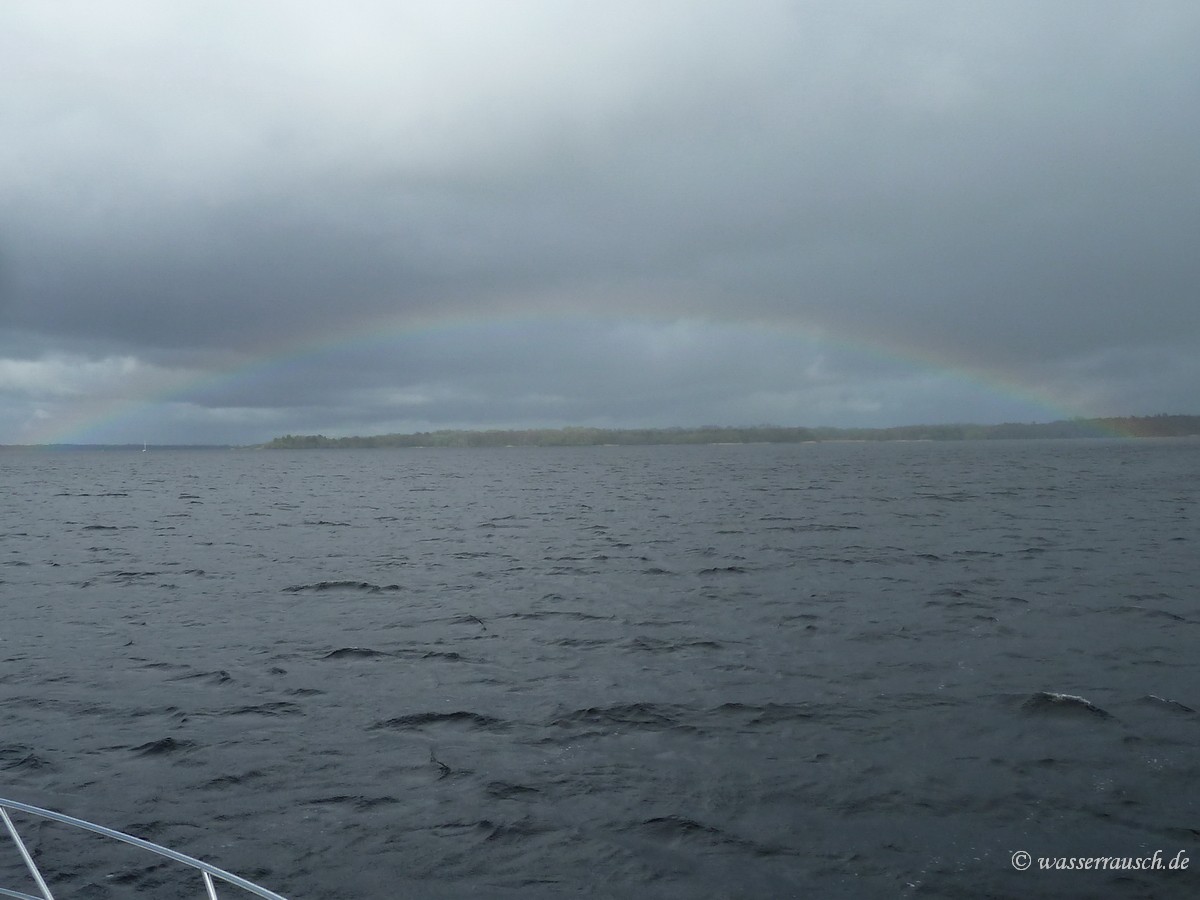 We leave the fleet at Dromaan and the wind is picking up with gusts when passing Coose Bay. The sun is leading us to Terryglass which is nearly empty. We now get showery weather.
Later Morgan and a mechanic of Silverline arrive and check the domestic batteries. One of the brand-new batteries is faulty and exchanged.
The night is starlit.
Shannon Airport Max 10.8°C Min 4.9°C Rainfall 17.5 mm (during the night and in the morning) Sun hours 0.9 Wind W F3 , F4 later in the afternoon