Tuesday 10/04/2012 Terryglass - Meelick - Banagher - Shannonbridge
Length of boat trip: 4.25 hours
Motto of the day: Variations of light and shade
The cool morning starts bright and blue.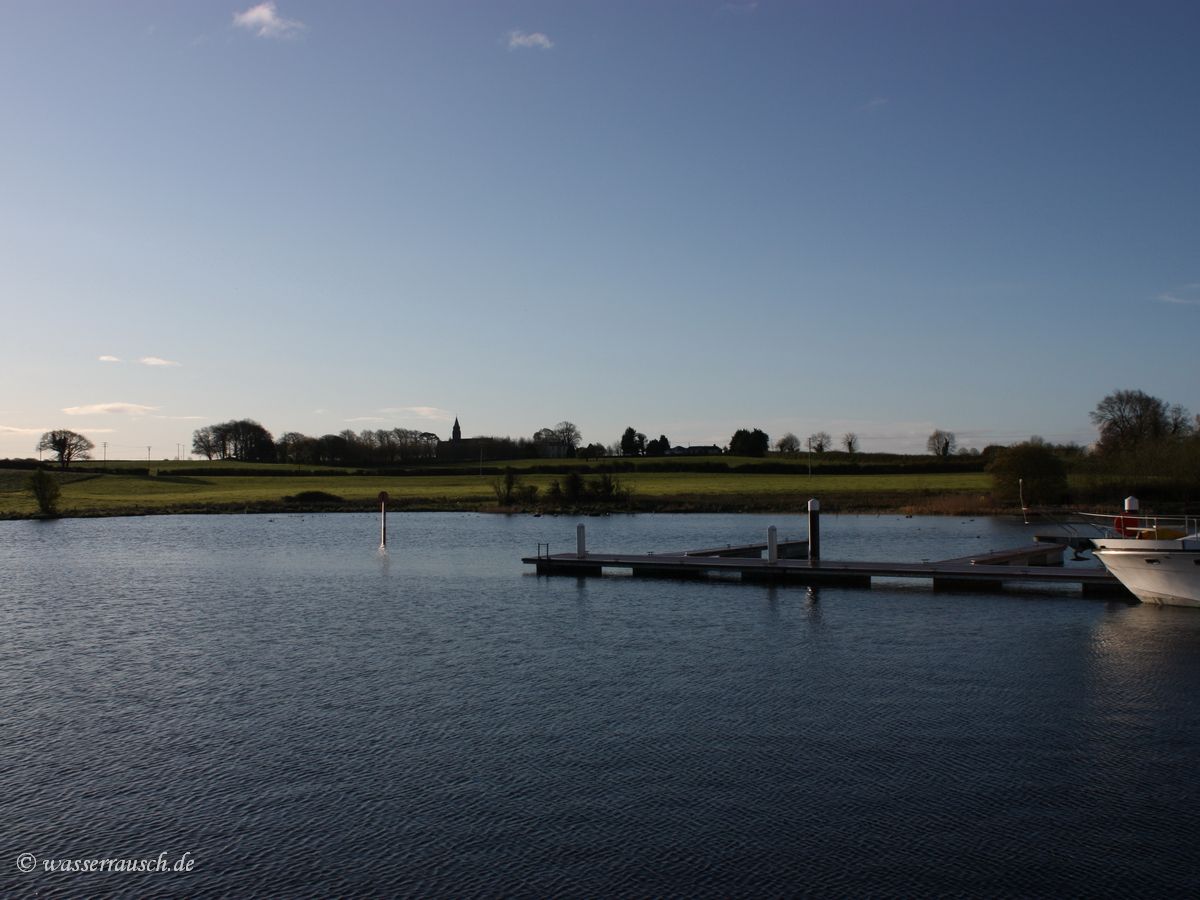 We take the 11 am bridge lifting and enjoy a dry drive upstream to Meelick watching dark clouds to the north contrasting the bright colours of the oul reed beds from last year.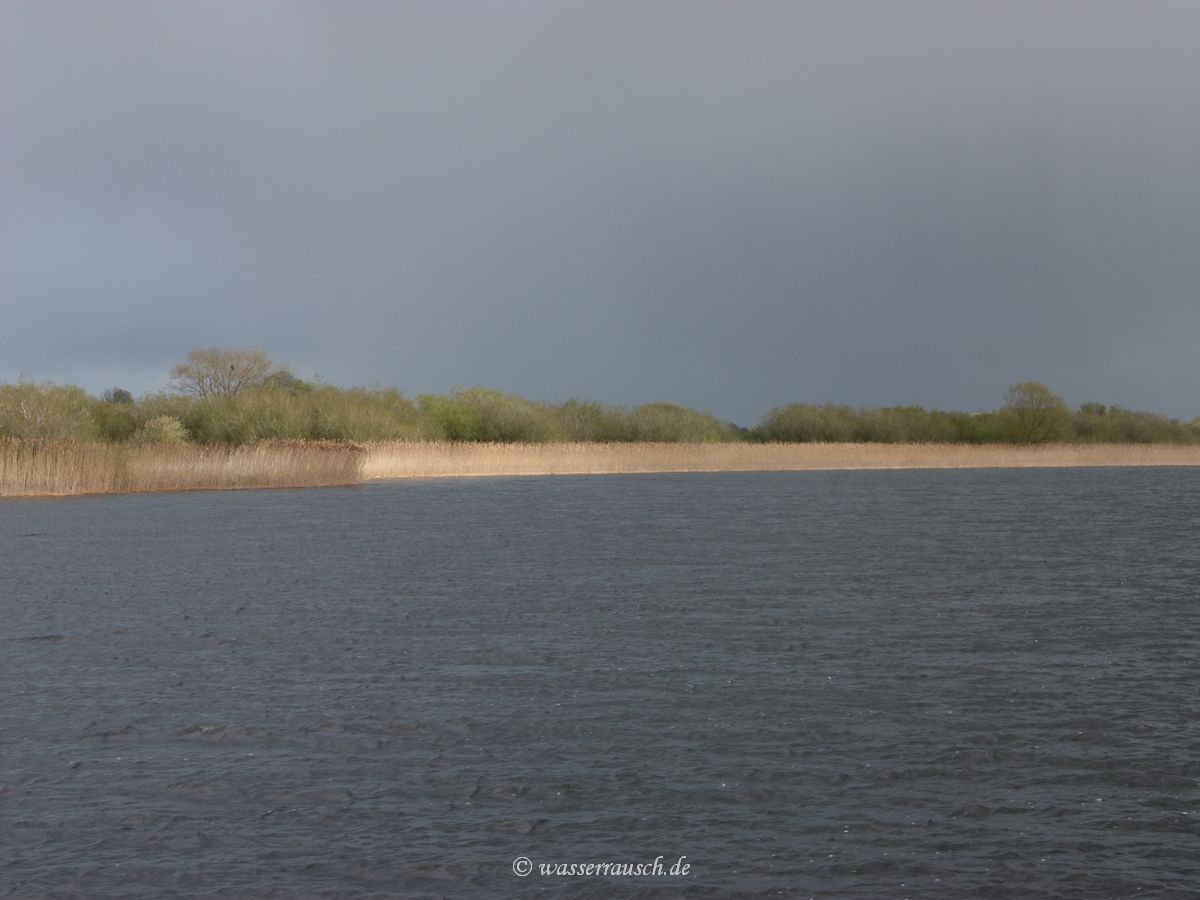 We moor at Meelick Quay and meet Donal.
A shower arrives but our drive in the afternoon to Banagher remains again dry.
We spot and listen to curlews and see again two redshanks which we have also seen there on Saturday.
A shower has arrived at Banagher but it remains again dry when we head to Shannonbridge. Although the cut is full with boats, local boats are also moored at the jetty. Some hire boats arrive and so we are not the only boat alive tonight.
I talk to one of the County Council staff that comes along. Bins are no longer provided because County Offaly refuses to pay for the waste collection, I'm told.
After sunset we have a nightcap at Killeen's.
Shannon Airport Max 10.9°C Min 3.8°C Rainfall 3.4 mm (short showers mainly in the afternoon, one with hail) Sun hours 9.4 Wind NW F2-3