After going upstream a stretch I turn the boat and while going slowly downstream the Mountain River we spot two small birds. Trevor identifies them as Little Grebes which are amber-listed in Ireland due to a contraction in the breeding range. At the entrance we see two more of them and also one pair later on Lough Grange and one pair close to Carnadoe Bridge.
Back on Lough Kilglass we head to the jetty at the eastern shore where we have a lunch break.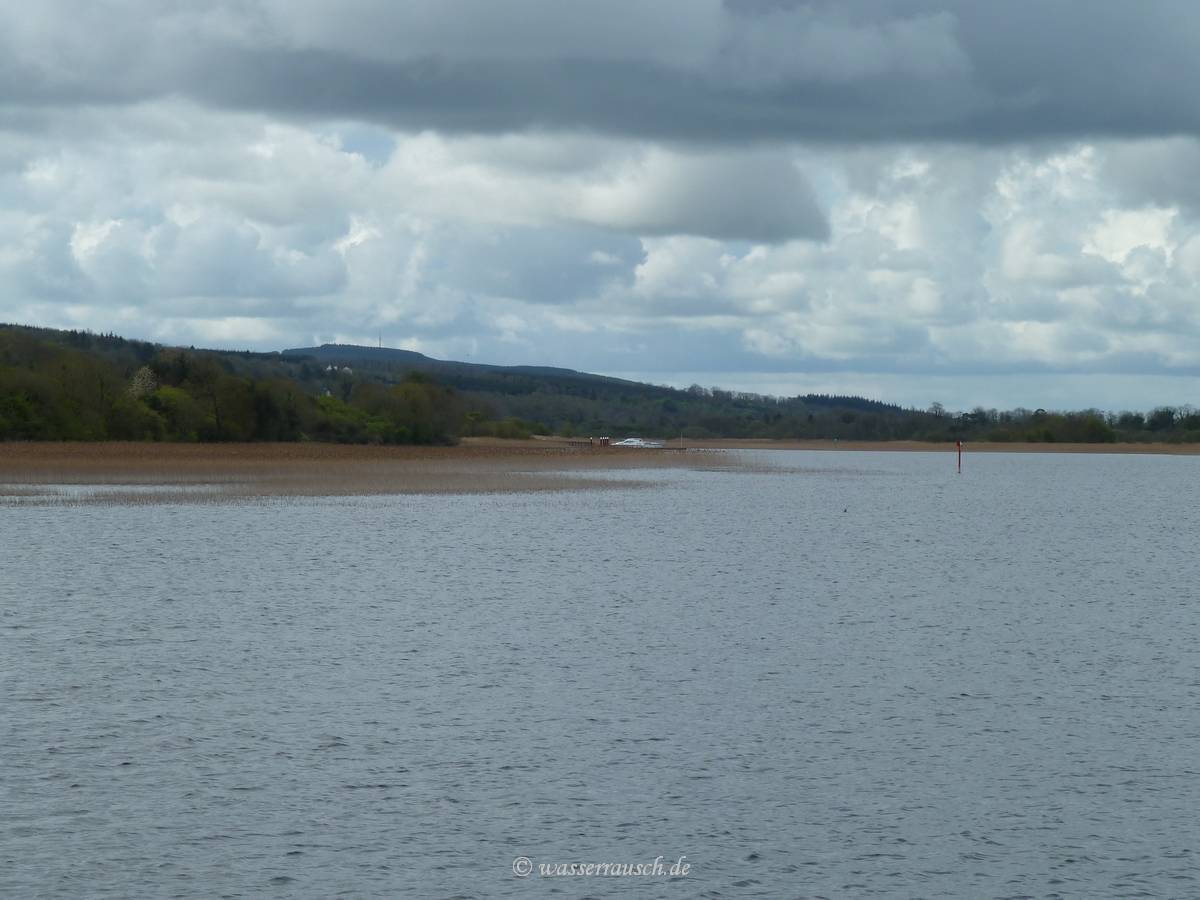 In the afternoon we drive slowly back to Lough Carnadoe and turn then into Lough Grange, where at the entrance an Eurasian coot has built her nest very close to the navigation.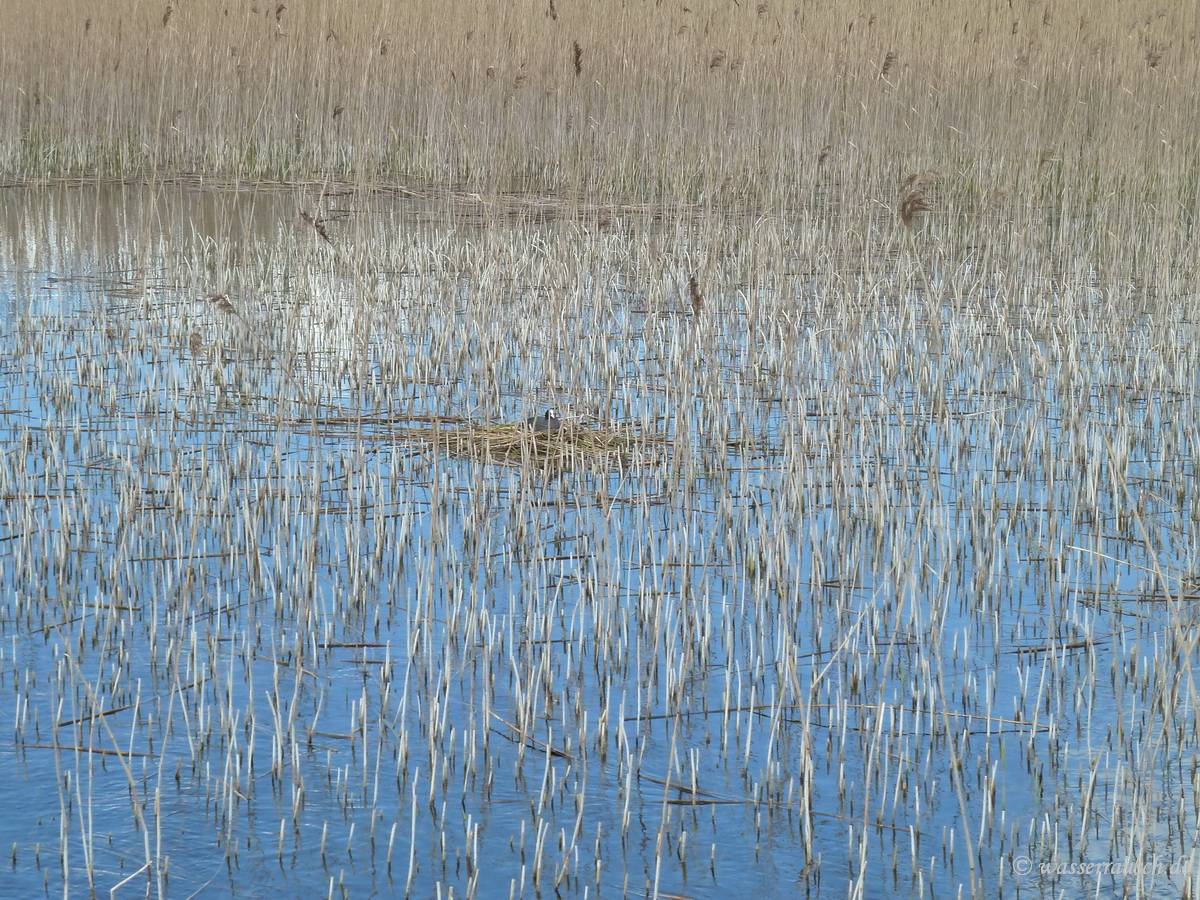 Some light showers arrive but at Grange we enjoy bright sunshine. There Willi recognizes the nice owner of "Brookstone Lady", who has just arrived on her boat. We met her here four years ago in 2008.
On our way back we see rain over the lake but it remains dry.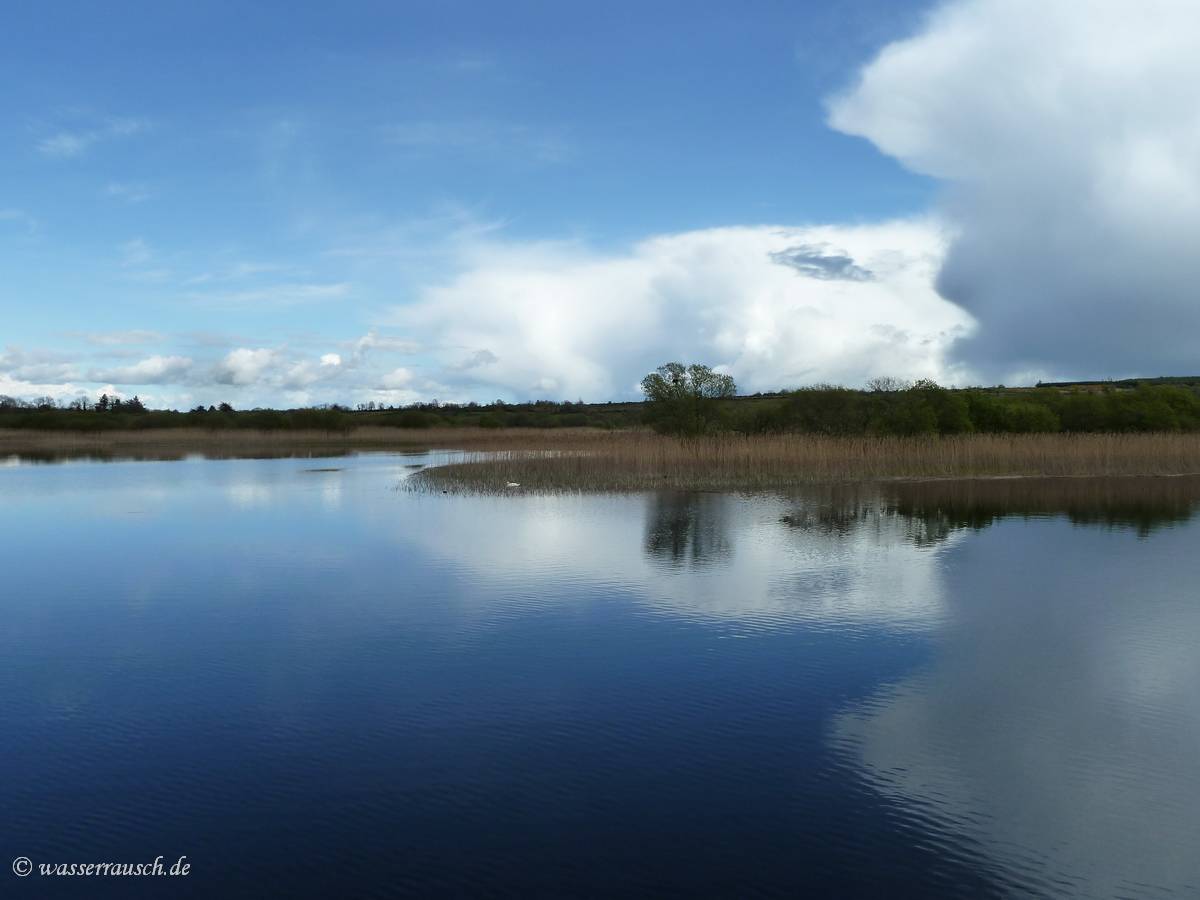 At Carnadoe Quay Trevor lifts his tender and we have tea on board and exchange experiences and data.
What a great day! Trevor, it was a pleasure to have you on board! You are always welcome!
The evening is sunny and quiet and again we watch hunting bats.
Knock Airport Max 10.2°C Min 1.9°C Rainfall 1.4 mm Sun hours 10.7 (We had less) Wind F3 NW