We follow later onto Banagher where we get some diesel. In the afternoon we drive to Victoria Lock.
Meelick Quay is unusually empty. The big white boat, which had moored here for several years, has finally been moved.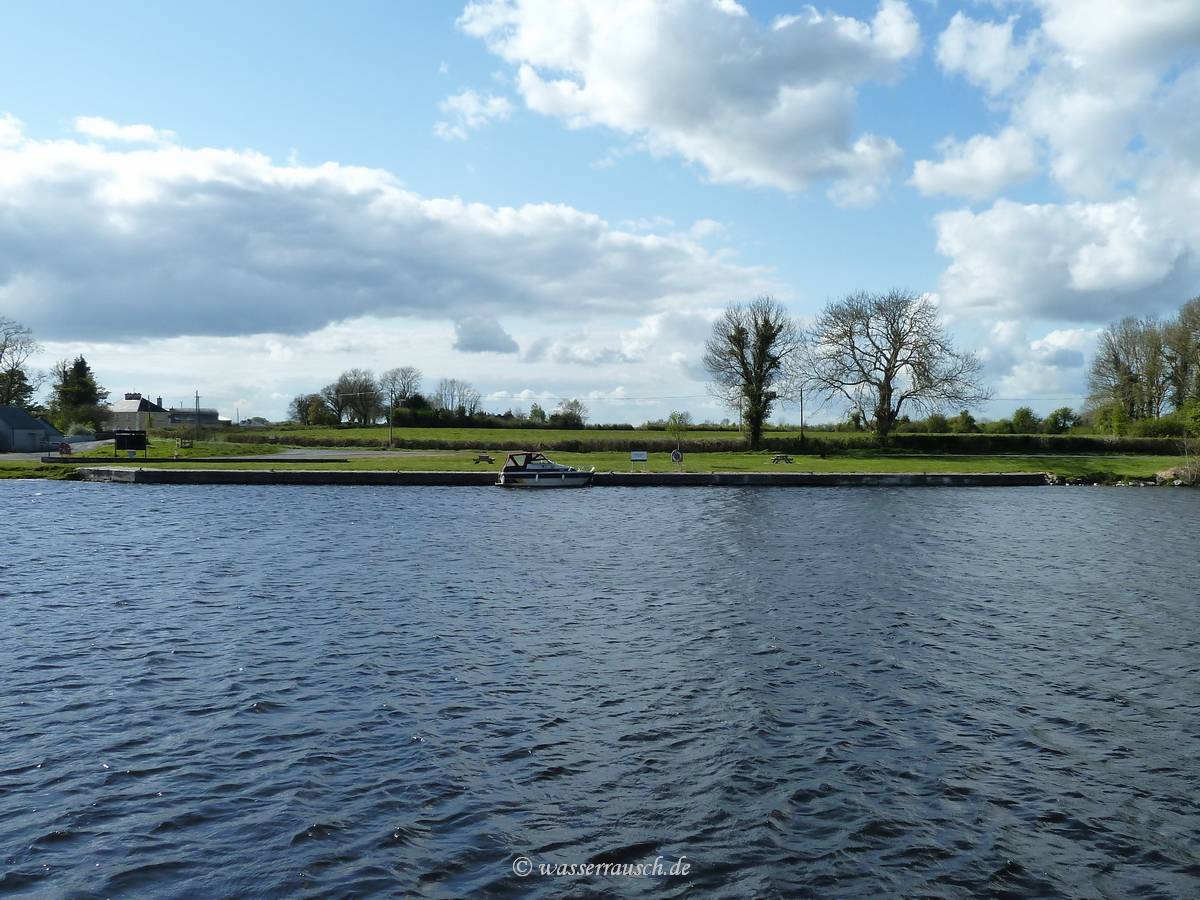 Moored above the lock we get a surprise visit. Peter on 'Anois' arrives and we spend some hours talking. You are always welcome on board Peter!
Also Inga and Holger come back from a downstream trip. Later Inga and Holger come on board and we spend a nice and relaxed evening together.
Shannon Airport Max 12.6°C Min -0.1°C Rainfall 0.0 mm Sun hours 10.2 (We had less) Wind NE F4
Sunday 29/04/2012 Victoria Lock - Portumna Castle Harbour
Length of boat trip: 1.9 hours
Motto of the day: Storm gusts and shelter
Jack, the Assistant Lockkeeper, awaits us early in the lock. The wind is increasing this morning and Willi demonstrates in the lock how strong he will become today.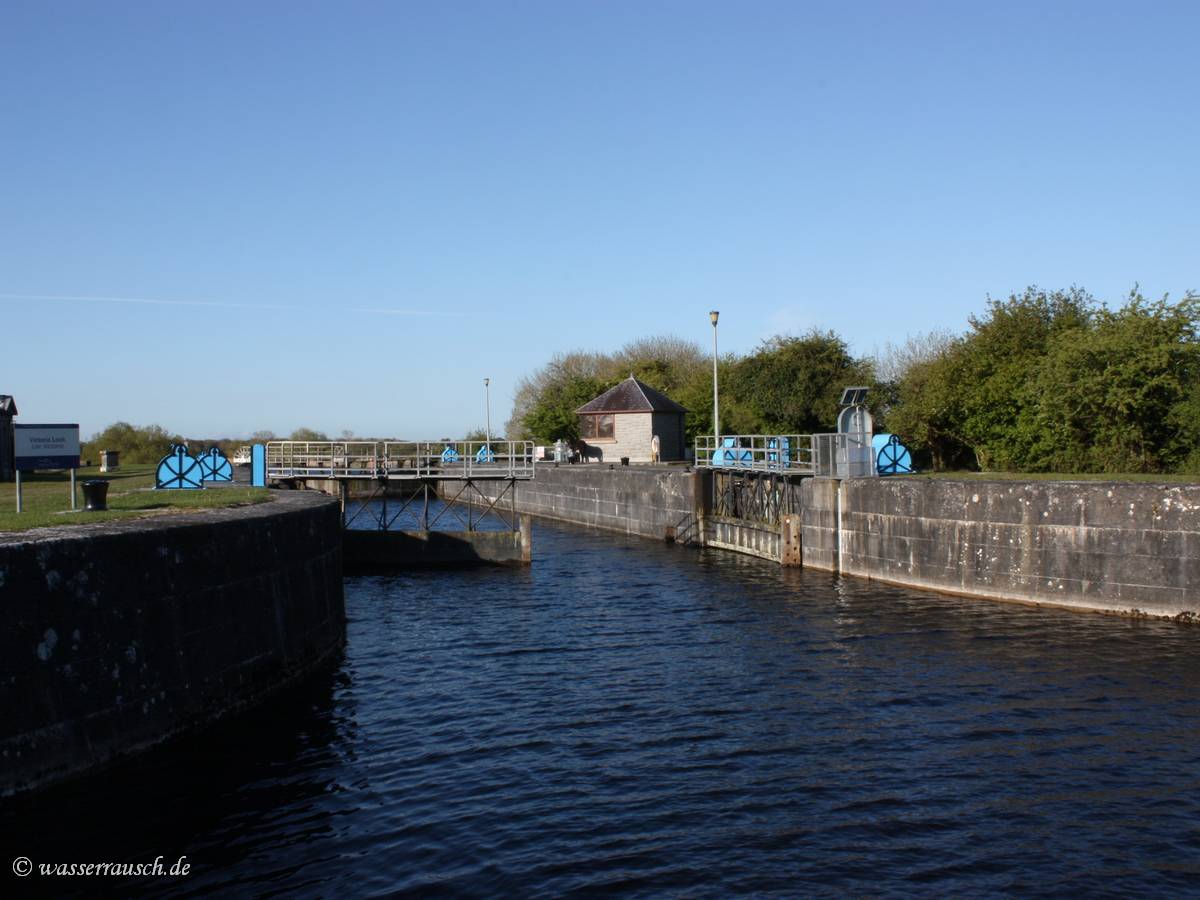 We are going downstream and around Portland Island in bright sunshine and arrive at Portumna for the noon bridge lifting.
To our surprise Portumna Castle Harbour is not busy. I'm speaking about boats. The car park is lively as usual on a Sunday. It is a sunny and breezy day. We relax and Mags and Richard come by car with the Maxum on the trailer along for a quick tea/coffee break on their way back after boating the weekend. Richard is wondering how gusty it is in the harbour. Yes, it is gusty in the harbour but much more blustery on the lake.
In the evening kayakers arrive by car. They had to cancel their crossing of Lough Derg today at Parker Point. But their mood is good while warming up around a camp fire later in the evening. Many bats are hunting between the trees.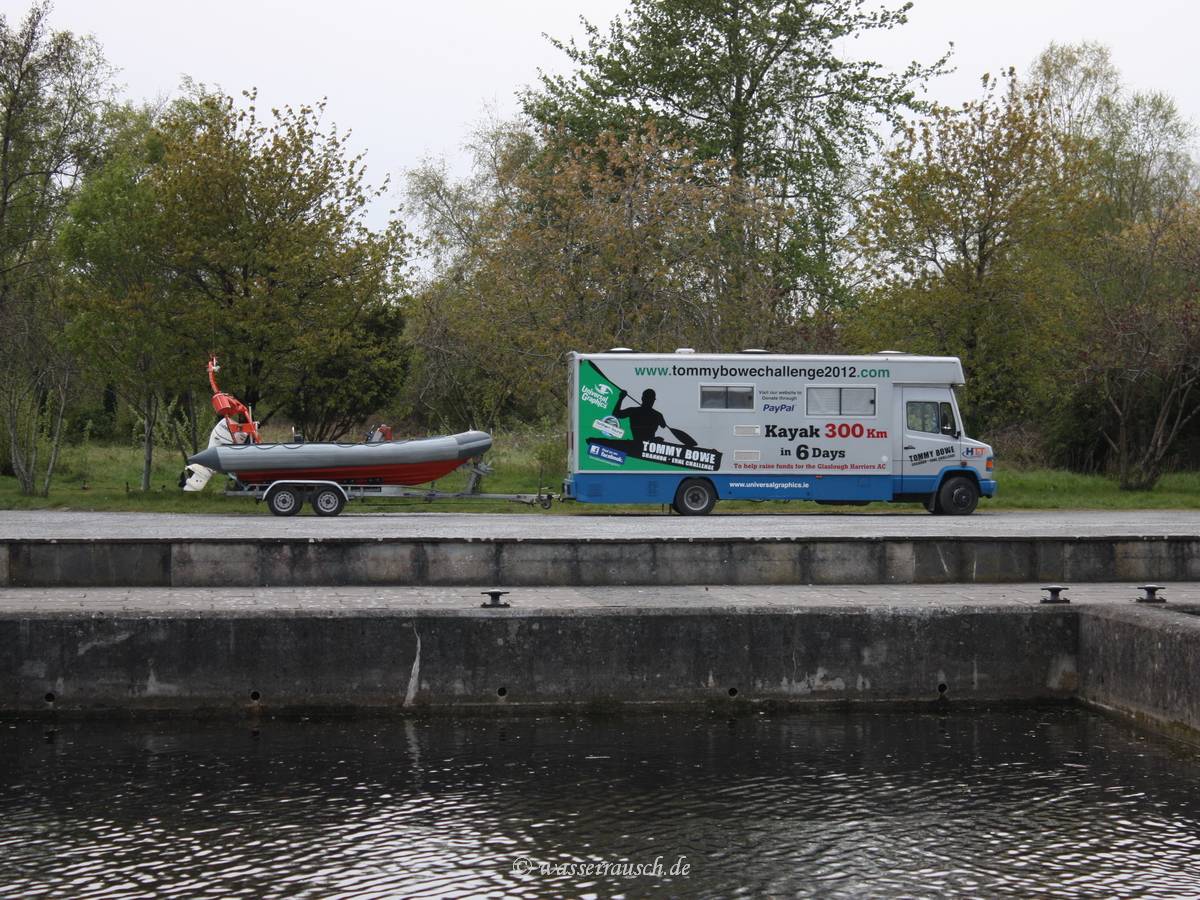 Shannon Airport Max 13.3°C Min 0.3°C Rainfall 0.8 mm (We had 0.0) Sun hours 10.4 Wind NE F4 Gusts F8