Thursday 03/05/2012 Terryglass - Black Lough - Mountshannon
Length of boat trip: 4.25 hours
Motto of the day: A summer day on the lake
It is misty and calm in the morning. Donal leaves around 10 to Portumna and we start a while later in the opposite direction. We chuggle around Cregg Point with view to Cloondagauv Castle; Cluain Dá Dhamh; lawn of the two oxen.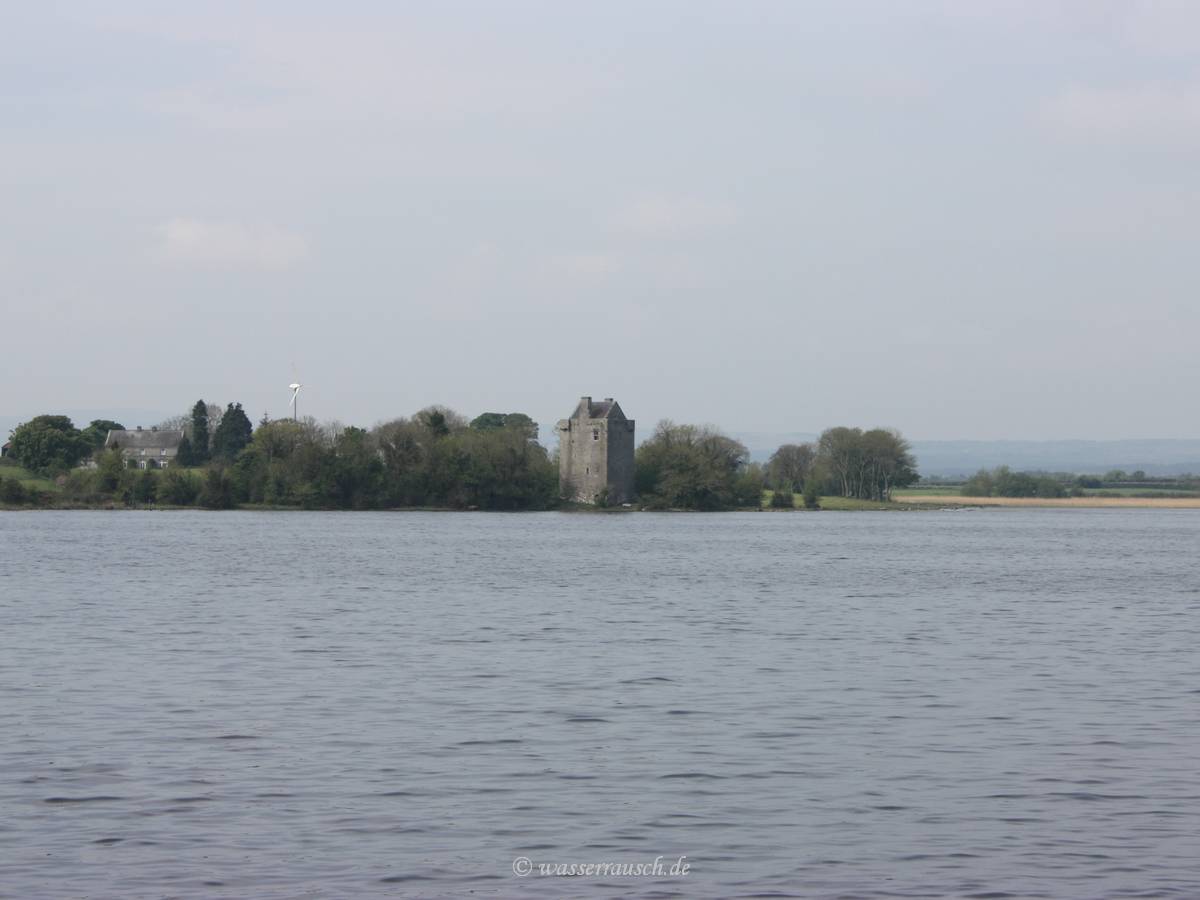 It becomes increasingly warm and sunny on our way to Black Lough with the prominent ruins of Annagh Castle.
Here we spend a couple of hours at anchor. We watch how a ferry brings a tractor to Illaunmore.
In the evening we lift the anchor and have a look into Garrykennedy harbour, but the floating jetty there bounces in a F3 from NE and so we drive on to Mountshannon.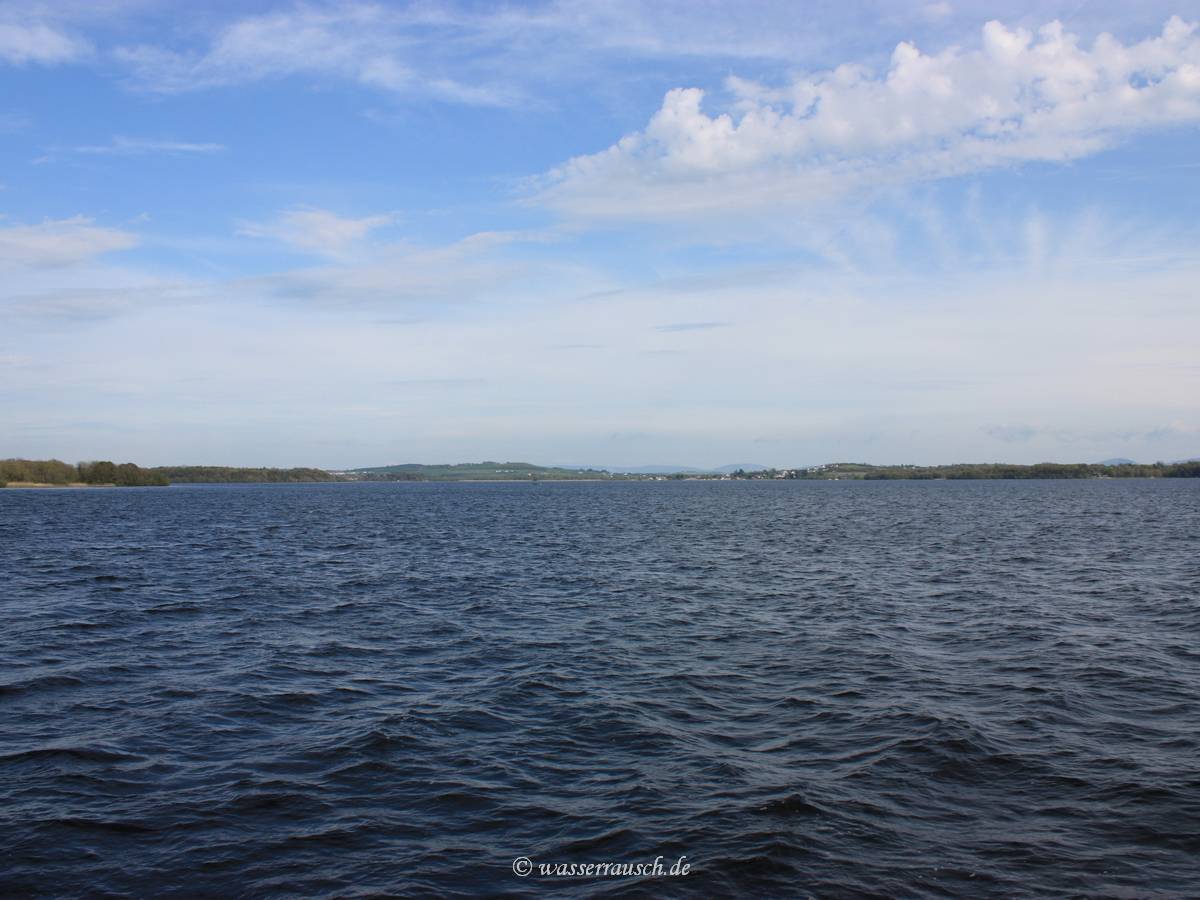 Here we see later the Mountshannon St. Caimin's Search & Rescue boat going out to prevent a landing of a small boat at Bushy Island.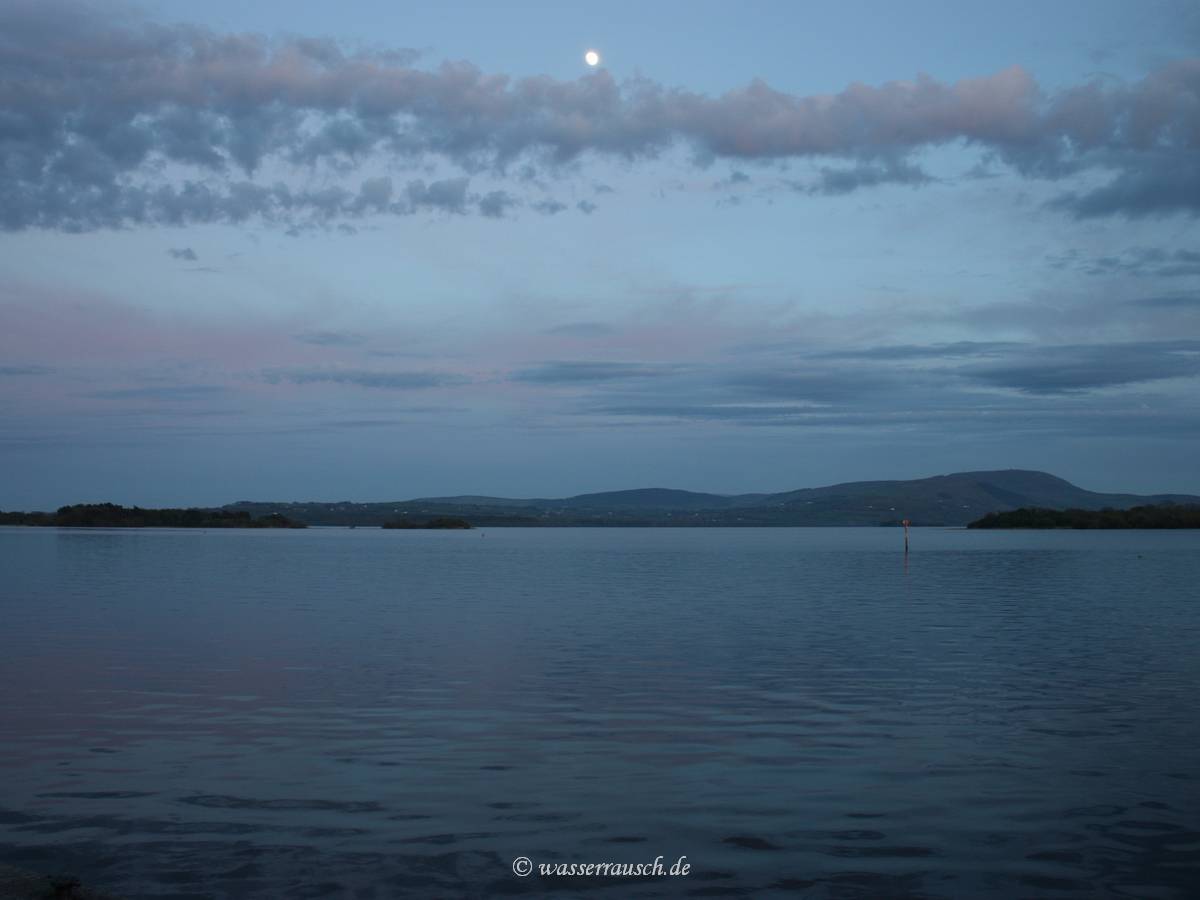 Shannon Airport Max 18.1°C Min 6.9°C Rainfall 0.0 mm Sun hours 4.6 Wind NE F3