Thursday 05/05/2011 Shannonbridge - Clonmacnoise - Shannon Harbour
Motto of the day: Wind and a full visitor quay
During our drive to Clonmacnoise it is dry with sunny spells. We enjoy for a last time the wideness of the Shannon Callows which is balm for the soul.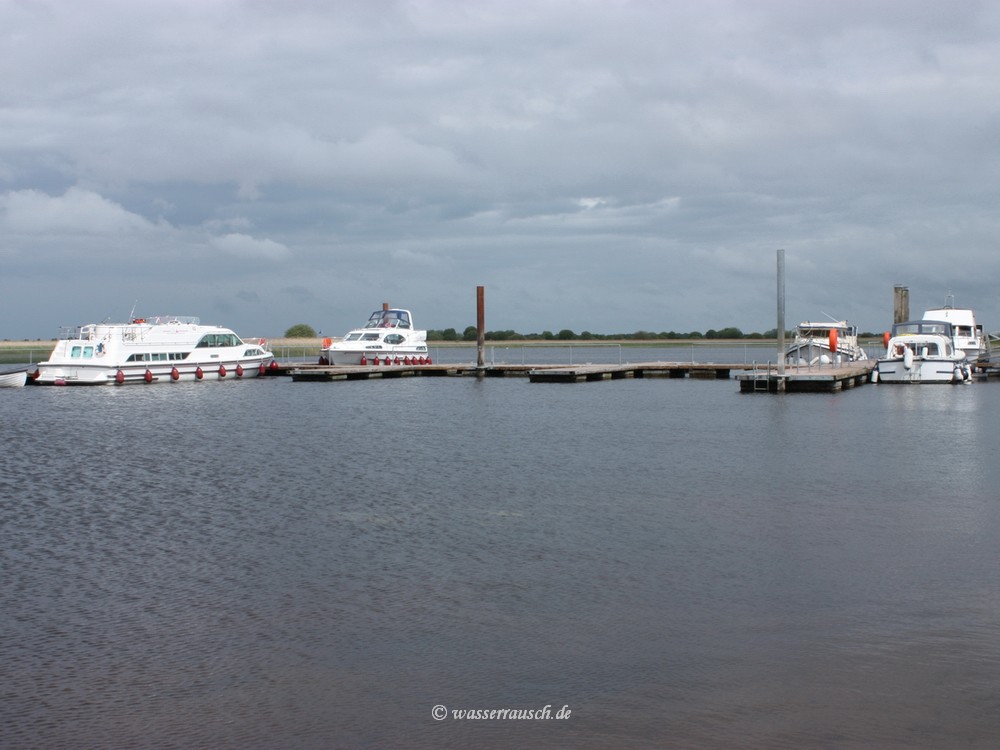 A shower arrives while we have lunch but it is again dry when we go back downstream. The wind has increased.
We go up through two locks to Shannon Harbour.
We find no mooring space at the visitor quay. All boats there are abandoned, none has a middle cleat to moor to them against the fresh wind and we have nobody helping us.
So we moor alongside 40M in the third row below the dry dock. A visitor on a steel boat from Lanesborough locks up and the skipper is not delighted at the situation. He has a dog on board and a hurt leg so he decides to moor at the waiting jetty below Lock 35.
The evening is sunny and quiet, too noiseless for a harbour full of boats. It makes us feel as being moored in a private marina during winter or the week.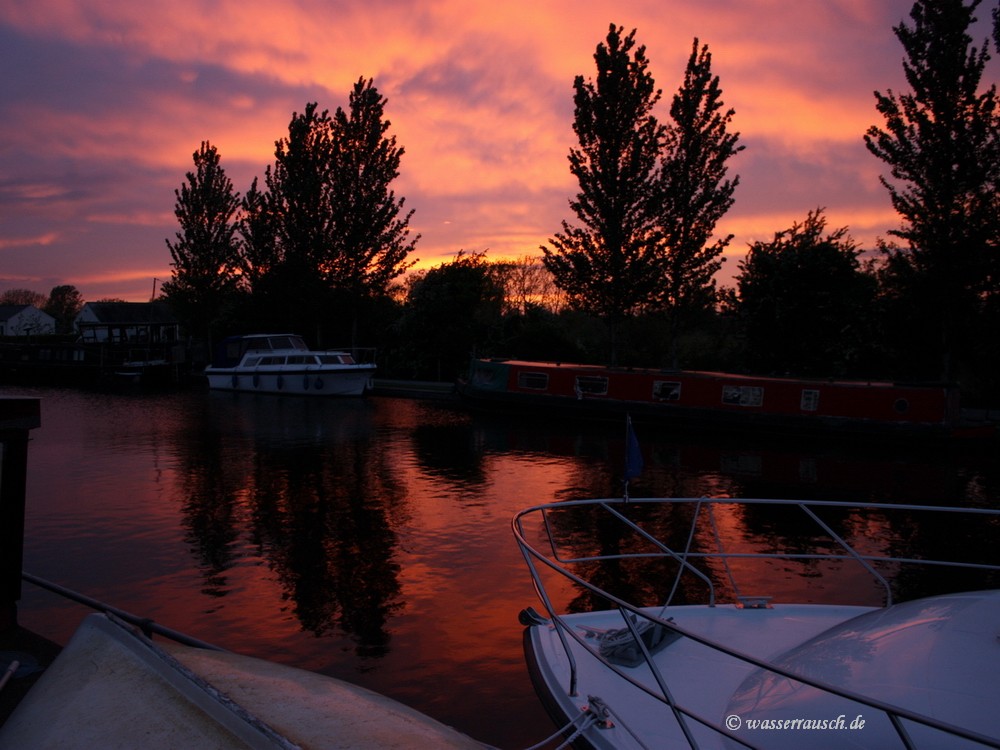 Shannon Airport Max 17.8°C Min 11.1°C Rainfall 5.8 mm (we had less) Sun hours 3.8 (we had more)
Length of the trip: 5 3/4 hours