What a glassy Lough!
We moor below the bridge at Killaloe; Silverline has allowed us to go through the bridge. In the evening Kevin, Wendy and Brian with family and company visit us. Wendy's delicious chocolate ice cream will remain long in Willi's memory.
Shannon Airport Max 19.3°C Min 8.7°C Rainfall 0 mm Sun hours 6.8
Length of the trip: 2 1/4 hours
Thursday 28/04/2011 Killaloe - Scarriff - Garrykennedy
Motto of the day: A calm Lough and rocking and rolling in the harbour
Early in the morning is all covered with fog but an hour later a sunny day starts with a blue sky.
We enjoy again a calm lake and the warm day on the Lough while driving to Scarriff.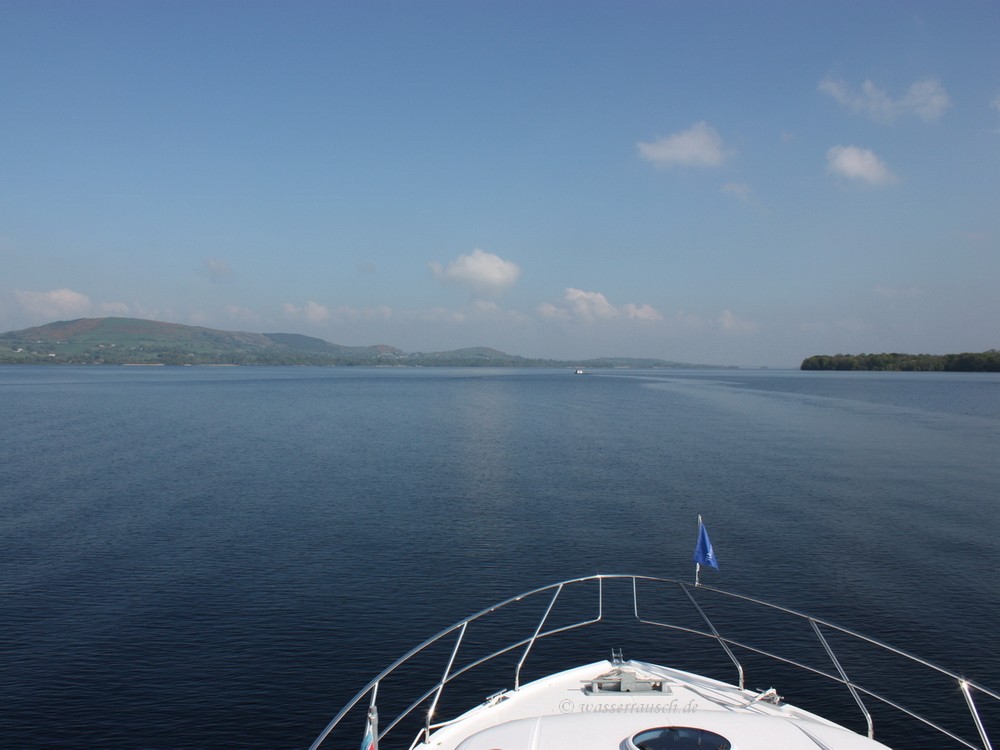 The Scarriff River is lovely, winding through a floodplain.