We say goodbye and go across the Lough. The spray is coming above the windscreen and we have an enjoyable ride under a blue sky. The fenders survive.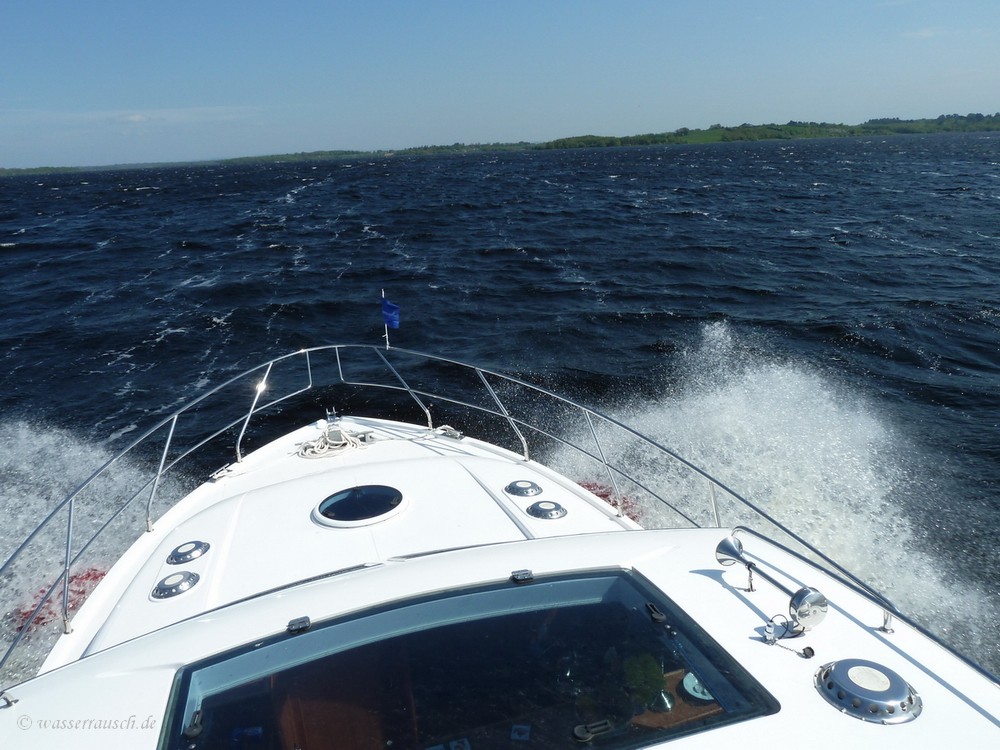 We moor at Portumna Castle Harbour and relax in the sun.
Later in the evening a man tries unsuccessfully to start the sound insulated engine of a water pump. A boat had damaged the water pipe of the water treatment plant beside the harbour entrance and so they have to pump water from the lake with a provisional pump. When he prepares the second ancillary pump to start we decide to have a quiet evening and leave for Terryglass. Next morning a local there tells us that you can sometimes hear the pump across the lake.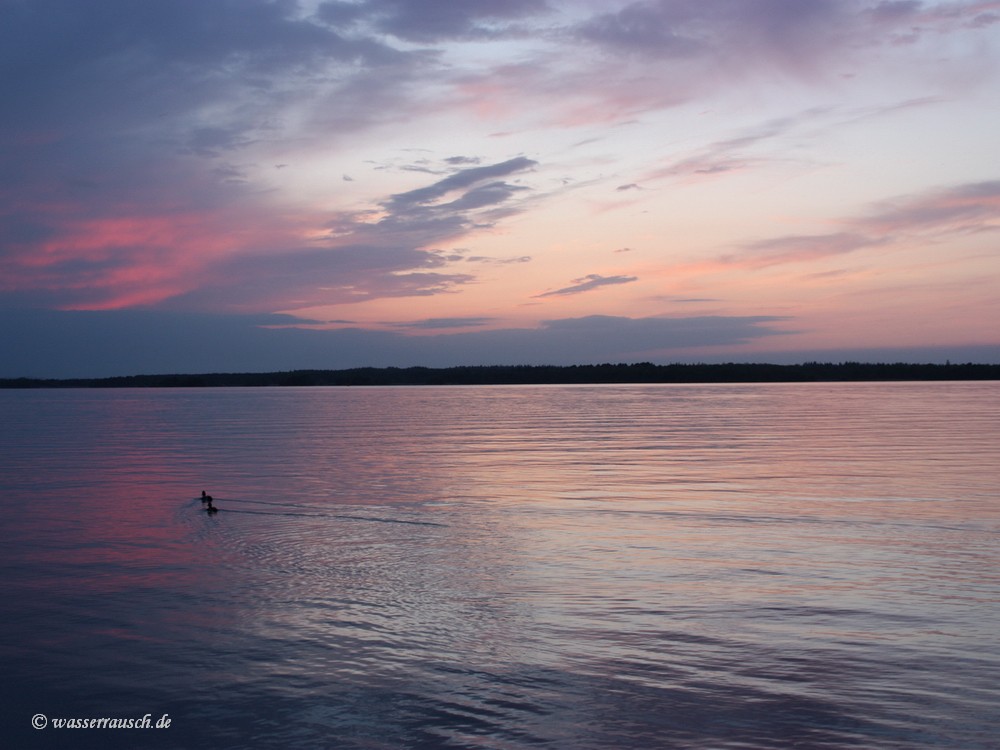 Shannon Airport Max 13.6įC Min 8.9įC Rainfall 9.7 mm (not here, we had 0) Sun hours 0.1 (not here, we had a lot more)
Length of the trip: 4 1/2 hours
Tuesday 03/05/2011 Terryglass - Meelick
Motto of the day: Wildlife observation
We spend the morning at Terryglass. Sadly the swan there has given up the nest. Two minks have been caught here recently.
Angus from Williamstown has a photo of a White-tailed Eagle (Sea eagle, Seeadler) recently taken in the Mountshannon area. See Tuesday 19th April 2011 at this website and a second sighting Monday 16th May 2011. I donít know if the Sea Eagles will survive the widespread method of sheep farmers and others to use poisoned bait to kill the foxes. Sea eagles are one species of many rare birds of prey which donít gain a foothold although many efforts are made. We have only seen two birds of prey in the sky during our visit to Ireland. That was at Dromaan. But we are happy to see a Great Crested Grebe (Haubentaucher) and other common birds in the water.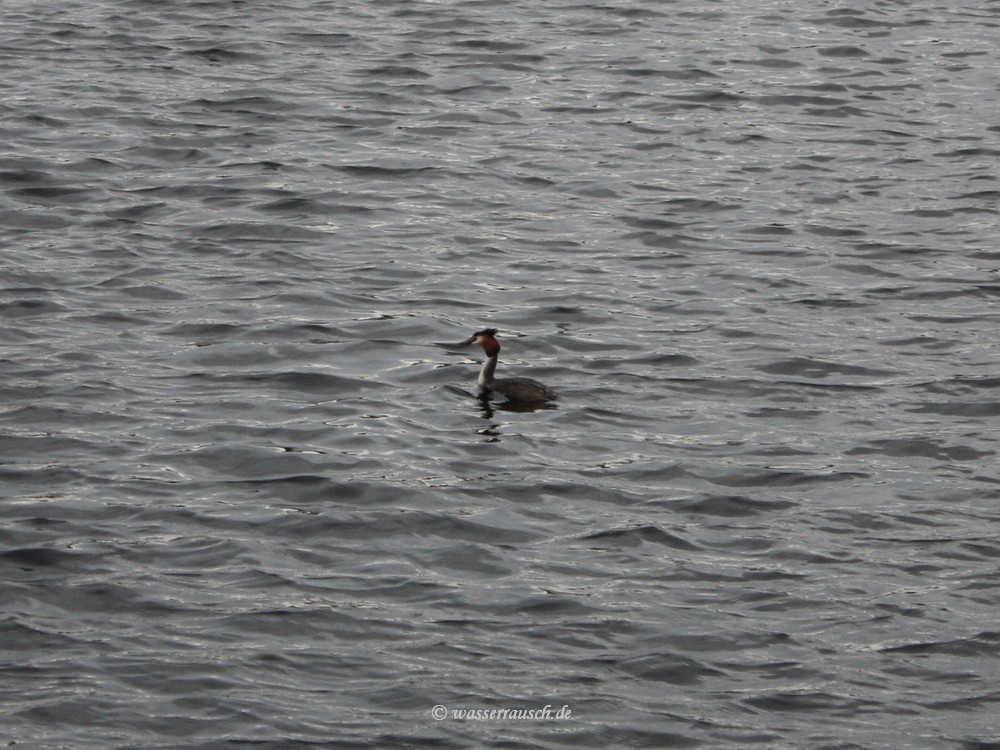 We had seen a territorial fight of coots above Lanesborough but that one was finished after a couple of minutes. This one today at Terryglass is more exiting; it is a boxing match Vladimir Klichko style.
The fight starts between two male Eurasian Coots (Blesshuhn).
One female partner horns in.