We have together lunch on 36L. 'Kindredspirit' comes along and we meet Kevin again.
The barges arrive and anchor near the small jetty at Holy Island.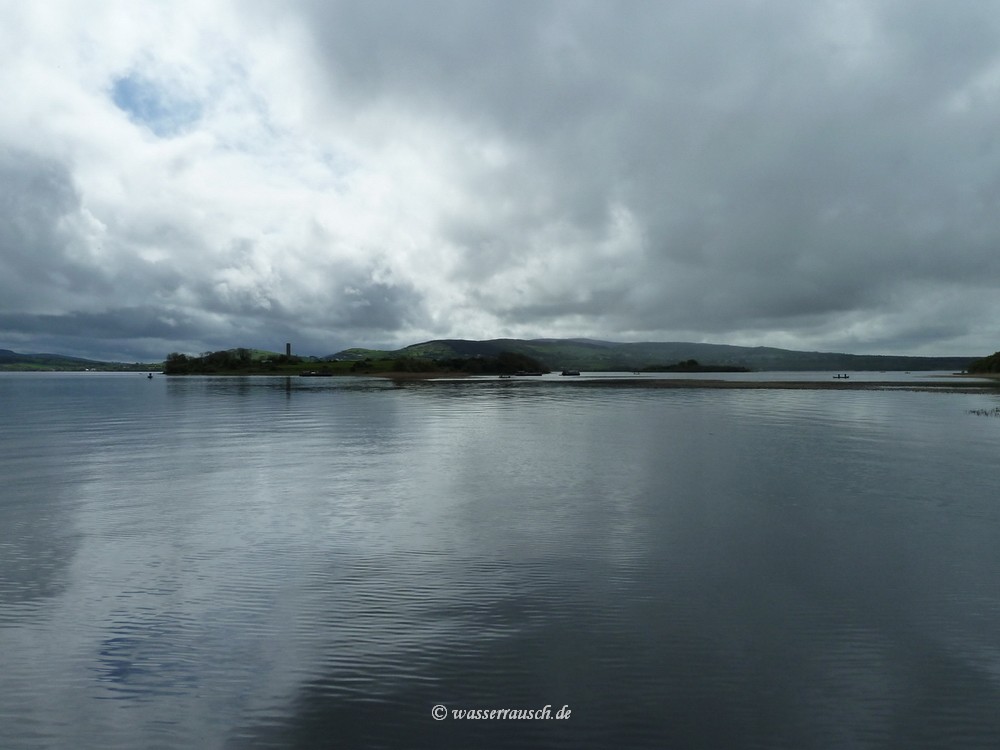 In the afternoon we follow the barges and go around Holy Island.
Kevin is watching the slow moving caravan for a while, and then he has to say good-bye.
We drive on into Scarriff Bay.
Here we anchor and raft together for a few hours (3 barges and 4 cruisers). Some take part in an exploring trip in Donal's dinghy.