Tuesday 19/04/2011 Clondara Lock - Tarmonbarry - Ballykeeran Lough
Motto of the day: A peaceful Camlin River and a calm Lough Ree
The early morning fog clears up in the warm sunshine.
A brilliantly coloured kingfisher flies over lock gate and under the bridge. I bake bread and watch a bird who is nesting beside the boat in the stone wall.
It is calm and warm T-shirt weather. We are going slowly upstream on the Camlin and enjoy this river in the morning light under a bright blue sky.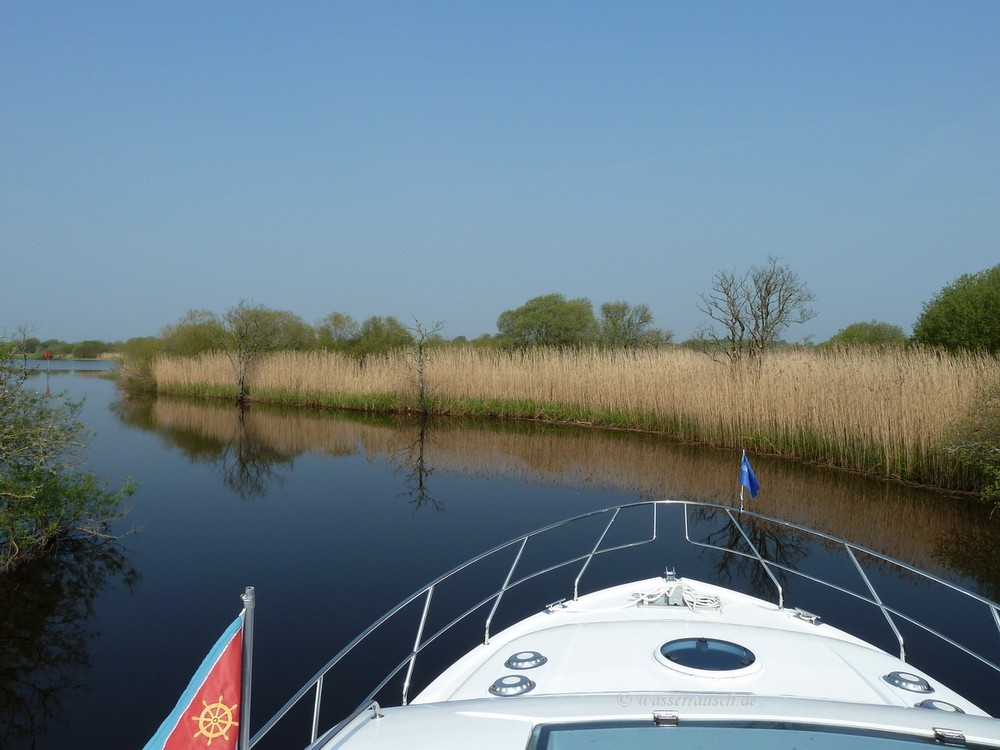 Back on the Shannon we drive downstream to Tarmonbarry where we have a break and do some shopping. After the lifting bridge and lock we drive back to Lough Ree. The Lough is calm, only a few ripples are on the surface. We meet some hire boats, and see two of them going on the wrong side of a navigation marker.
We drive the east route around Hare Island and reach Killinure Point. After going around on Coosan Lough we go into Ballykeeran Lough and to the mooring buoy there.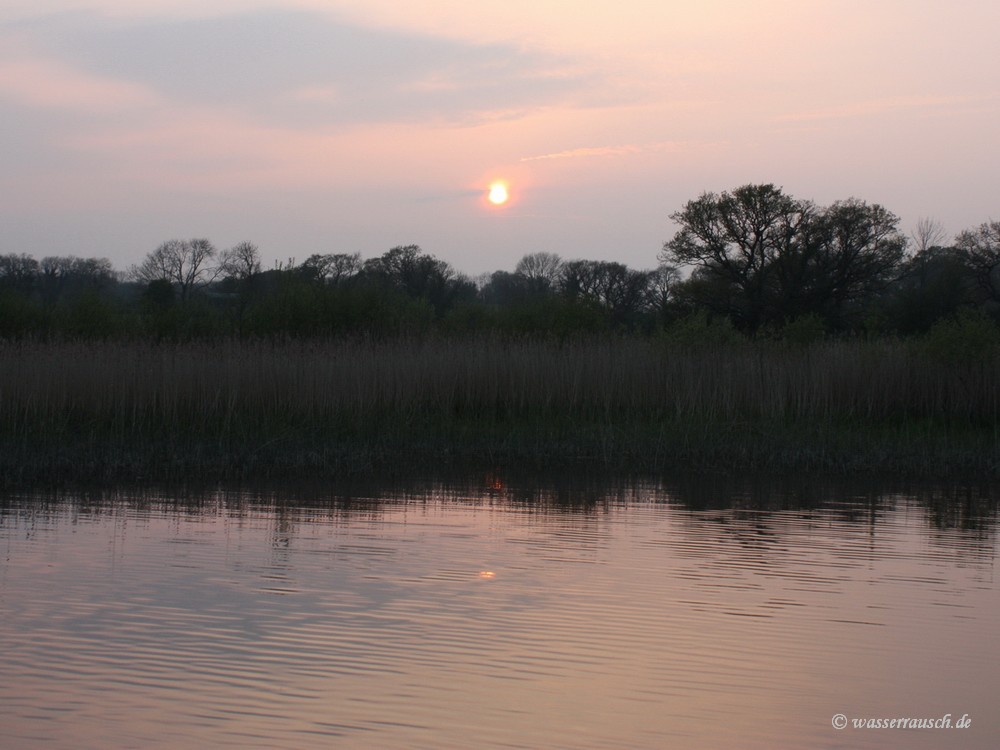 Shannon Airport Max 19.7°C Min 3.9°C Rainfall 0 mm Sun hours 9
Length of the trip: 8 hours