Saturday 30/04/2011 Terryglass - Kilgarvan - Rossmore - Conor Hogan Jetty - Kilgarvan
Motto of the day: Well done IWAI Lough Derg Branch!
Again the day starts sunny.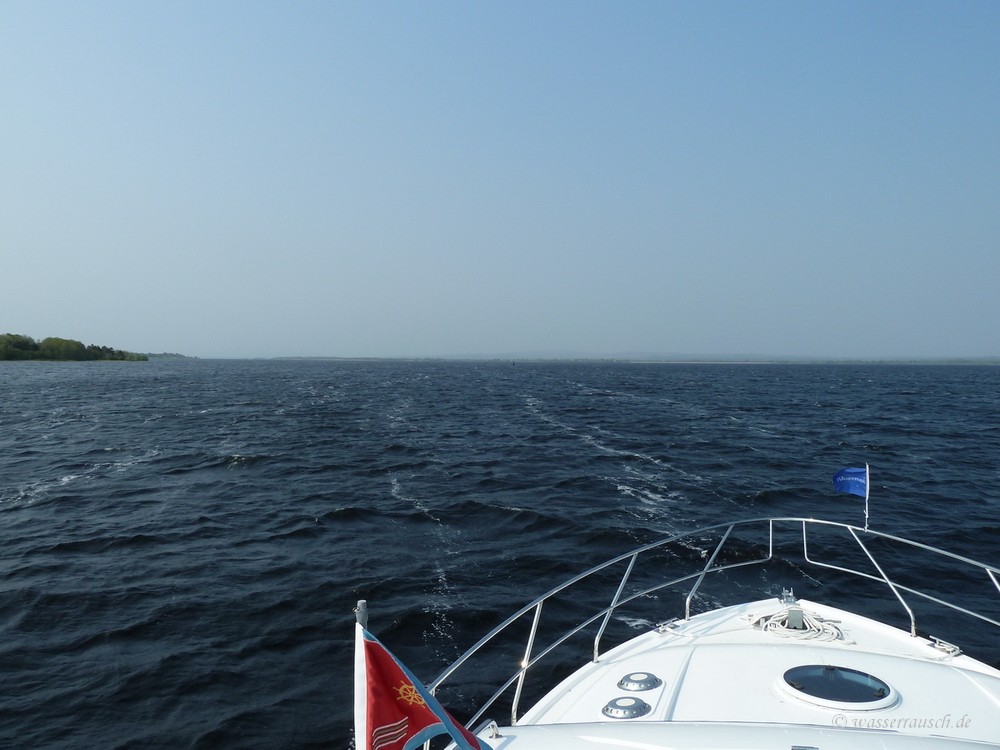 Boat after boat is leaving this morning.
We watch a swarm of Curlews resting on the stones at the shore. Also groups of terns (Seeschwalben) are hunting above the water.
The wind is freshening when we drive to Kilgarvan.
Here we raft to a boat at the visitor quay. After an hour or so a second boat arrives and we help them to come alongside us.
The friendly skipper of the inside lying boat (we enjoyed his music, that was absolutely to our liking!) leaves and we untie. Nicky arrives in that moment and lets me moor temporarily at the shed. Then he lets me drive inside the small cut. "10 of 10," he says to me after two turns inside without using the bow thruster "you are the skipper of the day. Fergal and Andy will be upset." I grow more than 10 cm!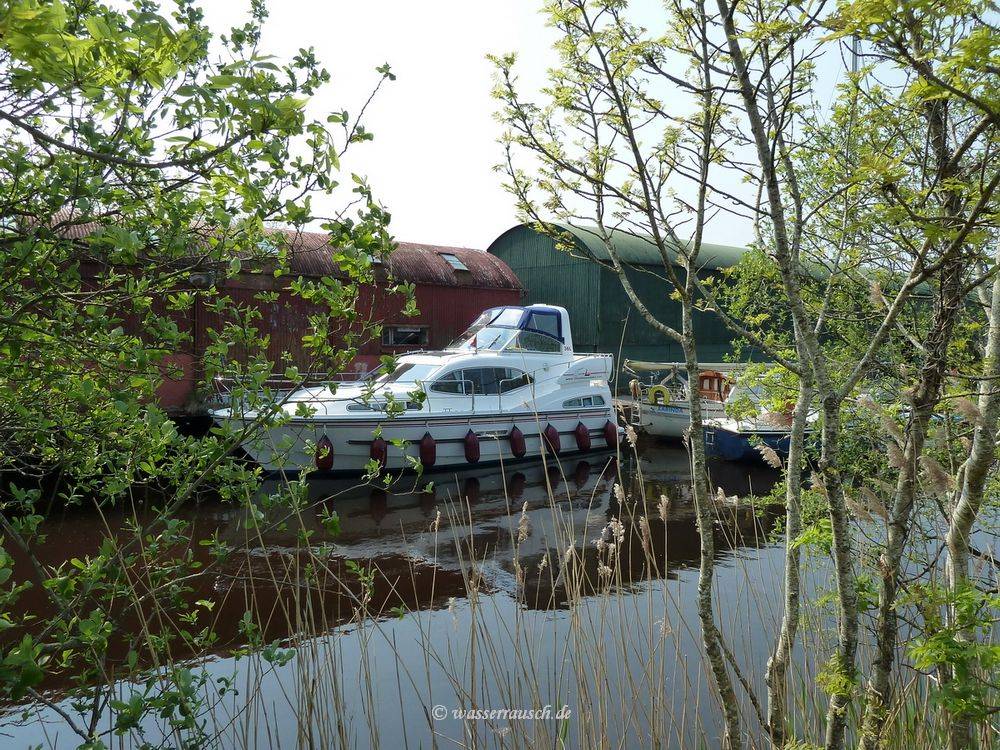 'Kobold' and 'Tanjuan' arrive with heavy loads.
We join the work party and 'Tanjuan' heads to Rossmore Quay.