Sunday 01/05/2011 Kilgarvan - Cappagh River
Motto of the day: Relaxing in the middle of nowhere
We relax in the morning, talk to some people and leave at midday together with three other boats.
The plan was to mark the entrance of the Cappagh River with poles but when arriving there we see that it is too windy for that.
We drive upstream and two boats moor to trees while 'Nefferititi' and ourselves are waiting with our bows into the reeds.
After a while 'Glenvill' with her nice crew comes alongside for some hours.
After lunch we watch boating photos and videos on board. The wind is fresh but we are sheltered on the river.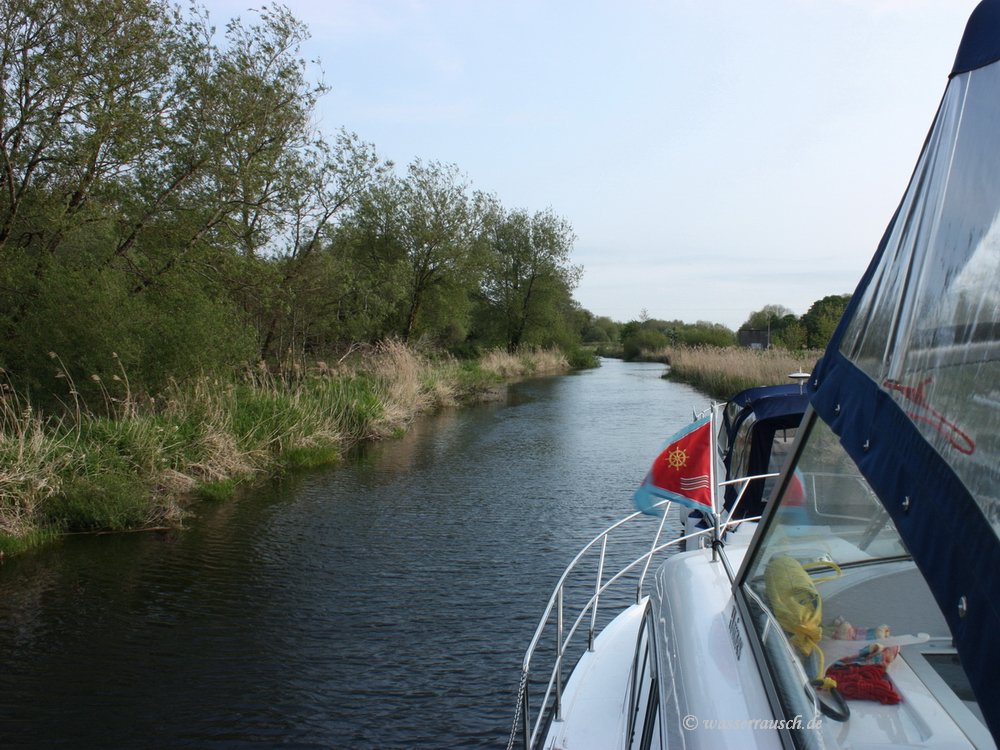 Not far away a cuckoo is calling. The evening is busy with story telling.
Shannon Airport Max 18.1°C Min 8°C Rainfall 0.3 mm (not here) Sun hours 6.1
Length of the trip: 1 3/4 hours
Monday 02/05/2011 Cappagh River - Cloondavaun Bay Marina - Castle Harbour - Terryglass
Motto of the day: A nice ride on the Lough
We chat while Pat is today preparing a tasty brunch.
Then we leave this nice place and drive downstream.
Back on Lough Derg we roll a bit because of the waves which are coming from the side. We moor in Cloondavaun Bay Marina and help to unload the unused poles.