But the other male bird does well. And his hen comes to his relief and separates the other hen from the two cocks.
The hens donít fight really against each other; they leave it at threatening gestures, but not so the cocks.
At least the cock of that hen which also had fought wins. The loser gets banned and leaves the territory but not without showing his magnitude.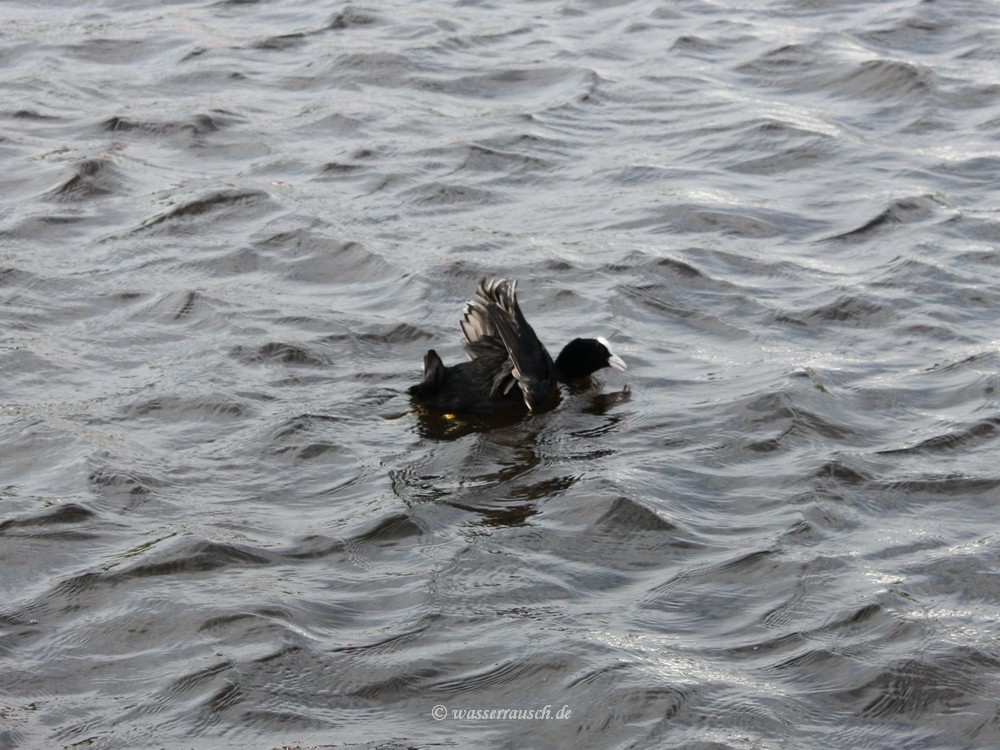 We leave Terryglass for the bridge lifting at Portumna at midday. Our view goes to Slevoir House. It is for sale and a bargain buy. The asked price has dropped of 50 per cent since it was last sold in 2006. How about Slevoir House as an imposing IWAI national headquarters, while simultaneously providing a meeting place for the branch? Doesn't it look like a pretty church?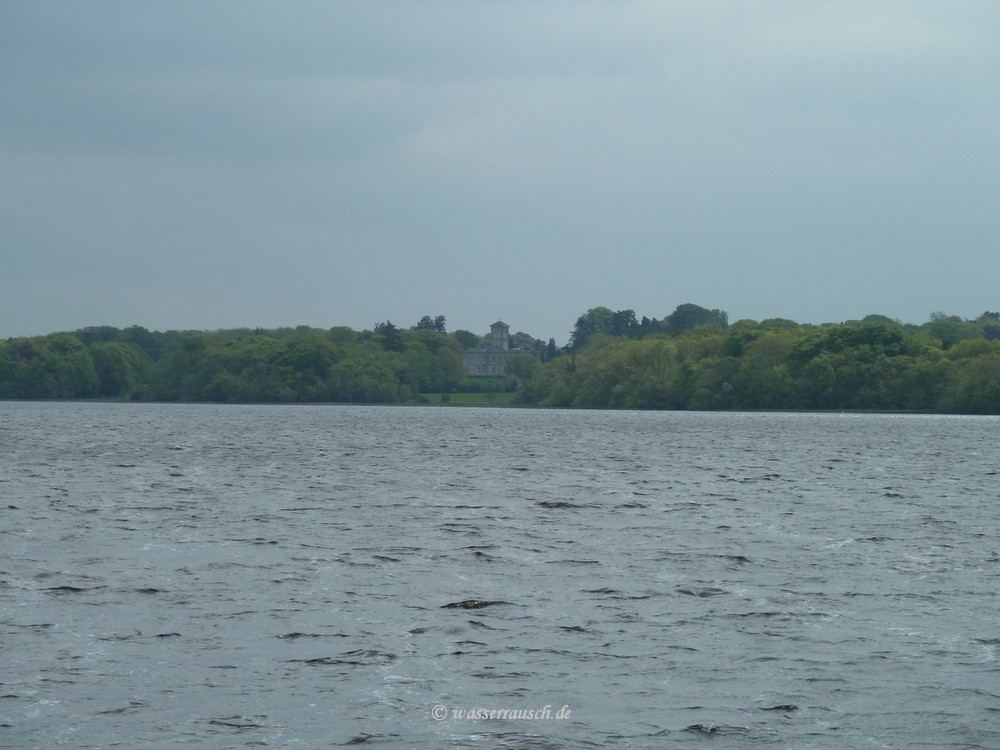 At Portumna we spot a multicoloured Seagull.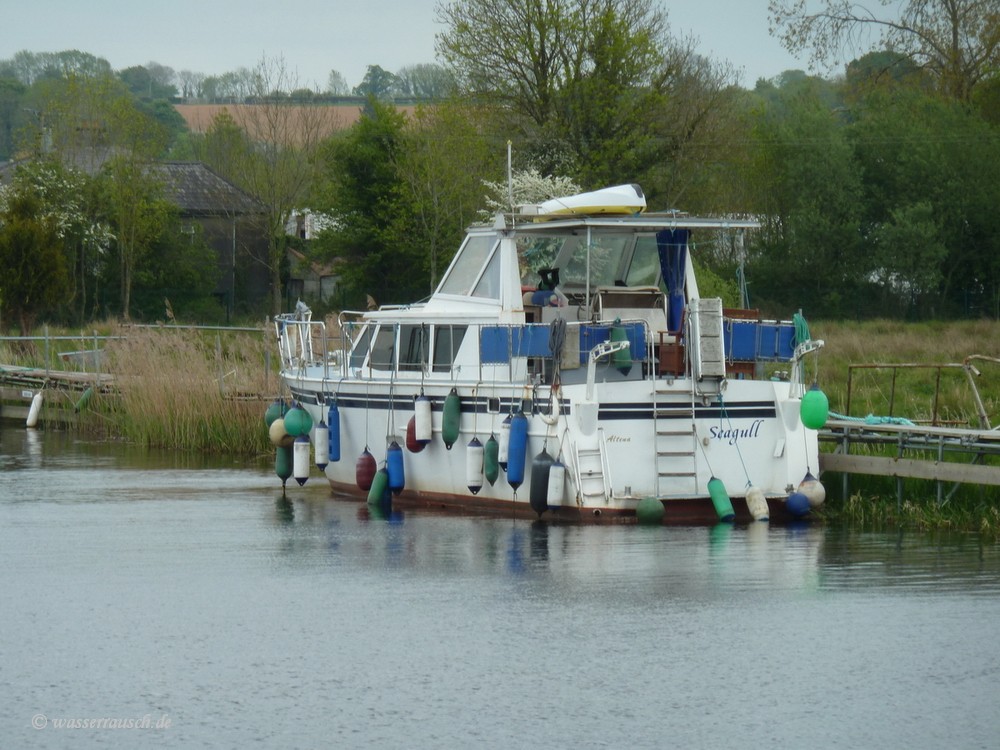 Reaching Meelick lock we moor below for some hours. The swan below the lock is still breeding. Later in the afternoon we lock up and moor above. The trees murmur in the wind accompanied with birds twittering.
Shannon Airport Max 12.5įC Min 9.1įC Rainfall 0 mm Sun hours 1.5
Length of the trip: 4 hours
Wednesday 04/05/2011 Meelick - Banagher - Shannonbridge
Motto of the day: Pub time
Itís dry in the morning and we drive slowly upstream. Again we spot two Curlews.
We moor at Banagher and manage some shopping.
In the afternoon we go further on to Shannonbridge. We have some light rain underway, but when we are moored persistent rain starts. It is the first real rain after 3 and a half weeks; so we donít complain. It has been too dry and the water level at Shannonbridge is down to 2.2 m.
The swallows are hunting around the boat. A swan who is suffering from a slipped wing also known as angel wing or drooped wing visits us. The disease can often be observed in areas where people excessively feed bread.
Itís time for Killeenís! We spend the evening there and the ceiling above the bar now has an additional banknote with Ghandi on it, fixed by nice boaters from India.
Shannon Airport Max 16įC Min 9.9įC Rainfall 1.9 mm (we had more) Sun hours 3.8
Length of the trip: 2 1/2 hours