Here we anchor, rafted together with four boats.
In the evening we say good-bye and drive to Dromineer.
Swarms of Barn Swallows (Rauchschwalben) are hunting in the calm bay. Eunice comes along and invites us to a drink later on board '4B'. We visit Eunice, Cliff and their sons for an hour and have a nice talk.
Shannon Airport Max 14.1°C Min 7.7°C Rainfall 0.3 mm (only some drops in the evening) Sun hours 1
Length of the trip: 5 1/2 hours
Tuesday 26/04/2011 Dromineer - Mountshannon
Motto of the day: A resting day
The morning starts initially cloudy but then sunny spells arrive. We have a walk. At midday we follow slowly '4B' in direction of Parker Point.
We decide to head for Mountshannon. Coming closer there we see a boat of ESL grounded at Bushy Island. They tell us later that they wanted to anchor there. After emptying the water tank they get free with the help of their dinghy.
We have a walk again and relax the rest of the day.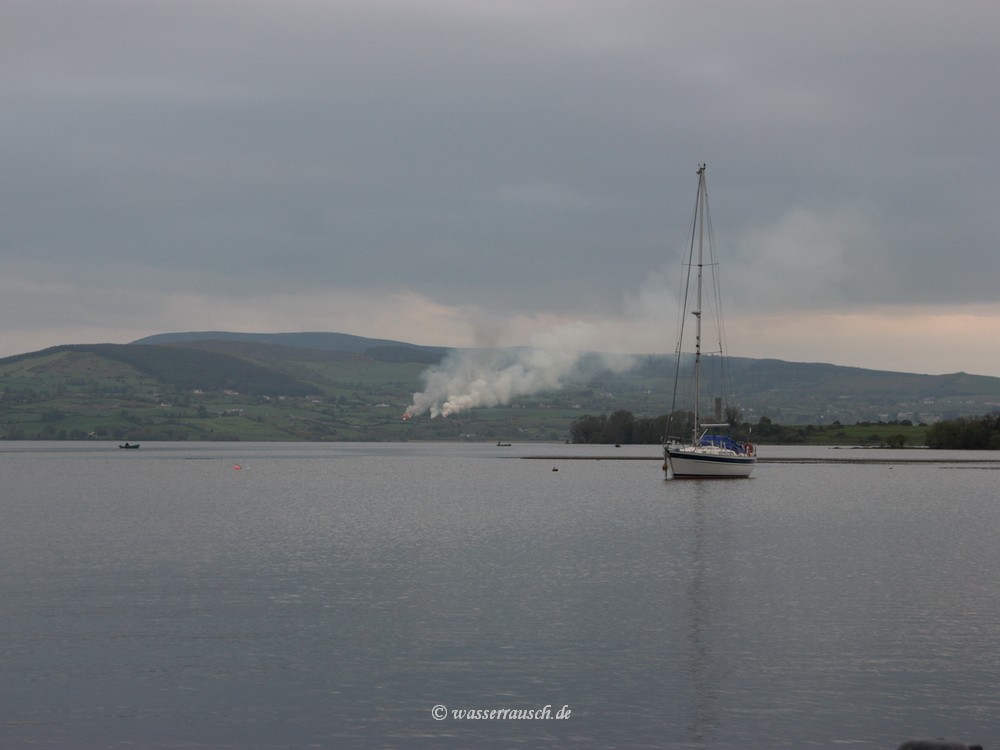 Shannon Airport Max 16.7°C Min 7.5°C Rainfall 1.2 mm (a short shower in the evening) Sun hours 5.2
Length of the trip: 3 hours
Wednesday 27/04/2011 Mountshannon - Killaloe
Motto of the day: Chocolate ice cream