The evening is sunny with rainbows and warm evening light and autumnal colours.
Leeuwarden Max 15.5°C Min 8.2°C Rainfall 1.9mm (We had more) Sun hours 2.0 Wind SWW F3-4 Gusts F7
Friday 28/09/2012 Grutte Gaastmar - Jouster Feartsje - Sneek
Length of boat trip: 6.5 hours
Motto of the day: Just boating
The red sun looks out from behind some clouds and sends us beautiful morning light on our last day.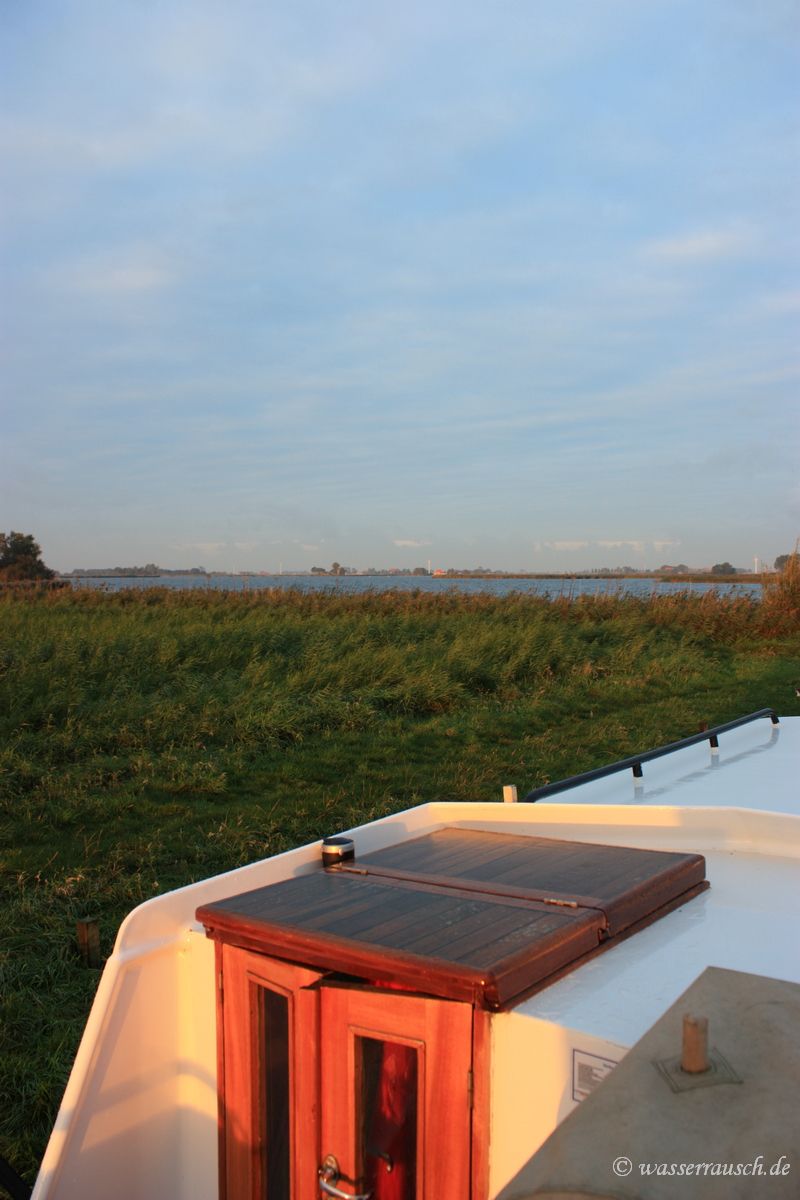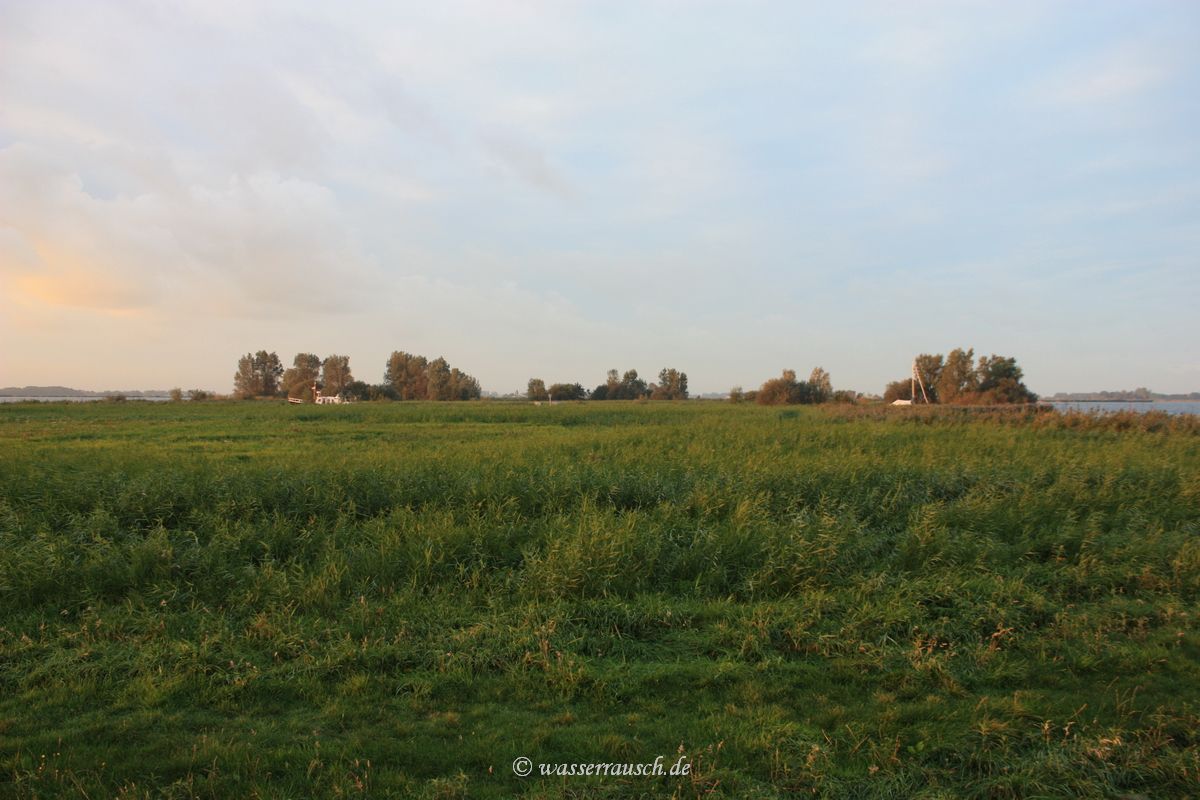 As usual geese are flying from their resting places to the feeding grounds. We have to go back to Sneek and leave this nice place.
The peninsular has one real cut (photo below right) and several moorings inside and outside. At the outside, litter boxes are provided. They can be found not at every but at many Marrekrite.