Sunday 23/09/2012 Senneroog - Stropersgat North - Zoutkamp
Length of boat trip: 5.2 hours
Motto of the day: A calm Lauwersmeer
The morning starts sunny with some nice cloud formations. The washboard pattern of classic Altocumulus undulatus are reflected by the water.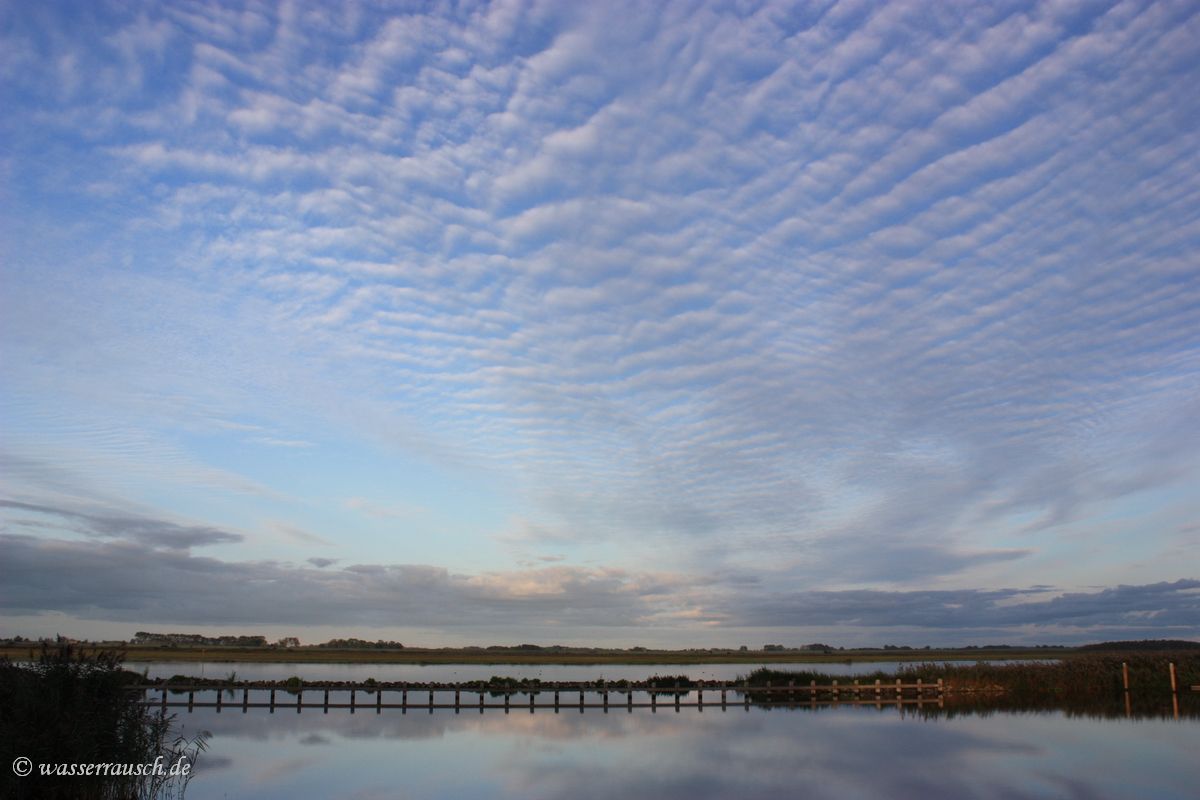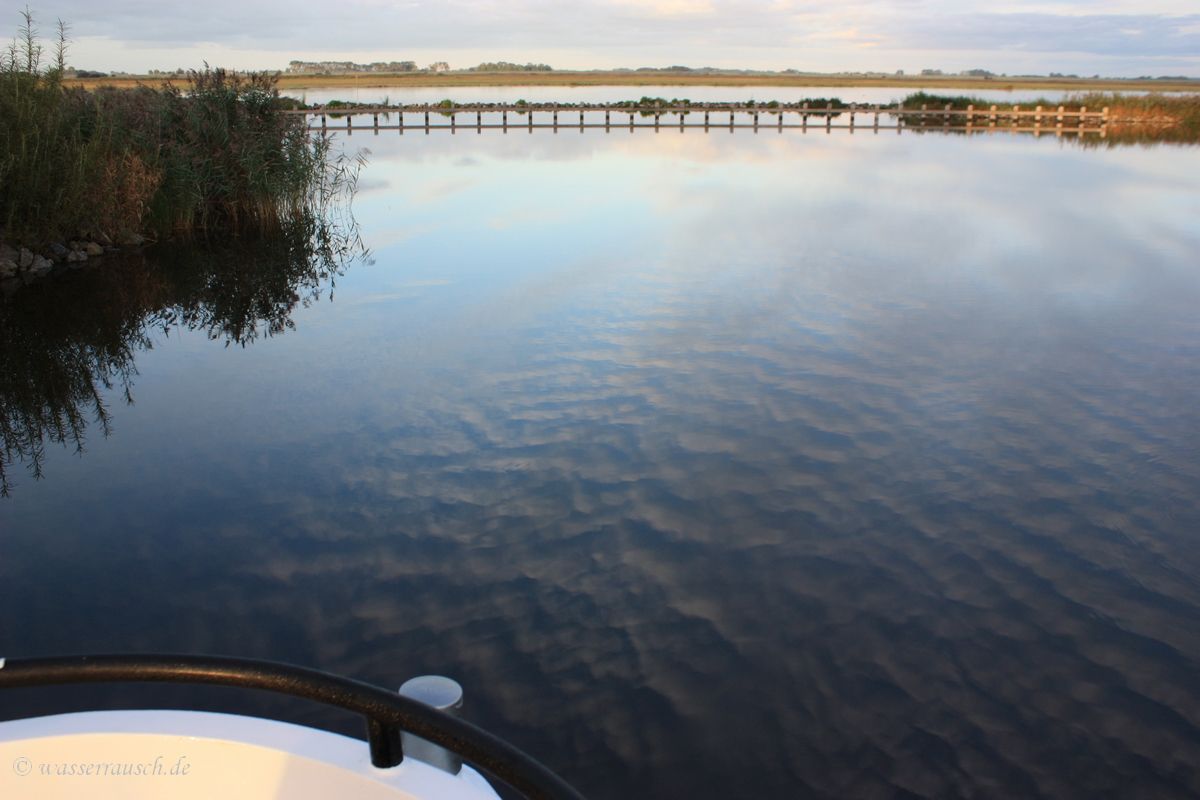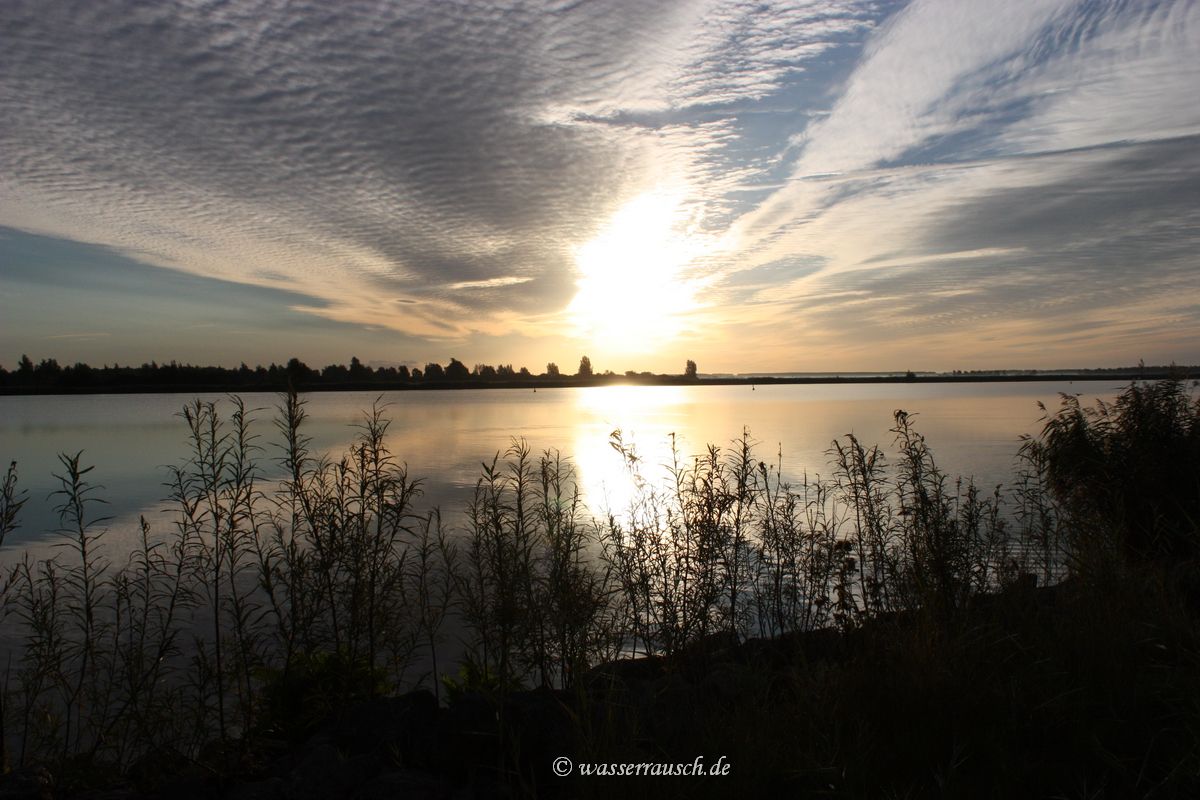 We start on a flat Lauwermeer accompanied by a mackerel sky. Fishermen are on the lake in their small boats and some sailing boats are in a calm and drift slowly.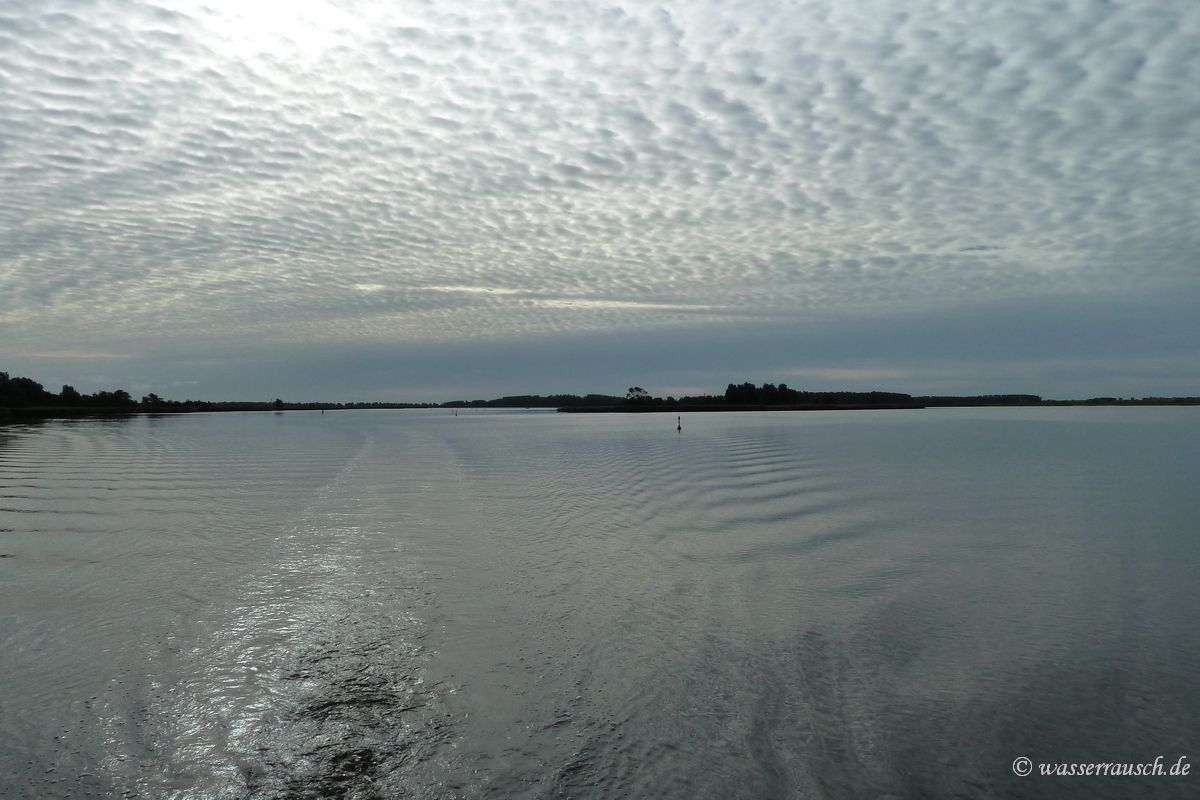 We also move at a slow pace north and reach Oostmahorn, where before 1969 the ferry went to the North Sea island Schiermonnikoog.
Then the dike comes into view with the enormous drainage sluices at Lauwersoog. Here almost all the surplus rainwater that falls in Groningen, Friesland and North Drenthe is discharged into the Wadden Sea via Lauwersmeer.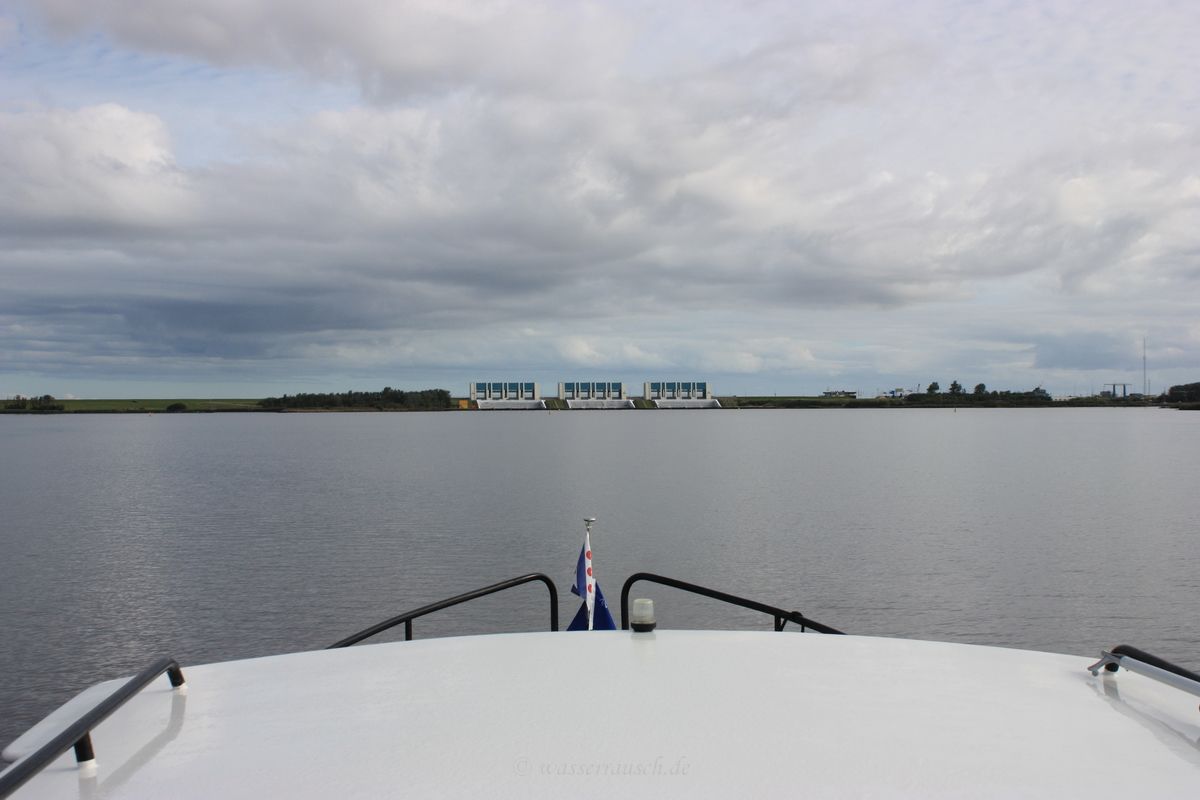 A trip boat passes as we reach Lauwersoog.
We have a look at the marina and jetties in Lauwersoog and spot a Coastguard ship which is used in the Wadden Sea. Then we turn because we know that a strong frontal system will arrive later this evening with strong southerly wind and we donít want to get caught at the northern end of the lake.