We reach through the Ule Krite the Princenhof Hotel and Restaurant, where we wait till a trip boat has moored.
Then we drive north on the Lange Sleatten and reach on the narrow Neare Saiter to the lake Saiterpetten. This farm house has no access by car. There are no streets and no bridges. That means you need a boat for everything.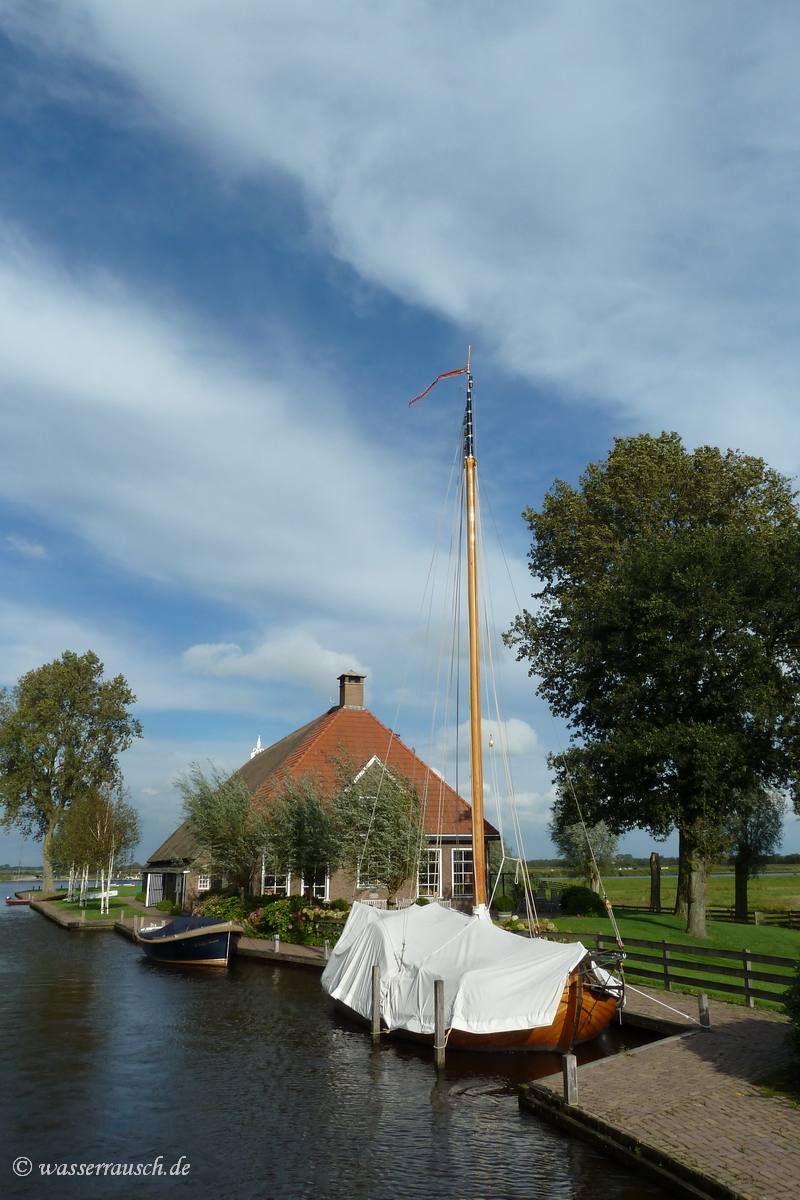 After crossing the lake we turn into the very narrow and shallow Sytse-Maaike-Sloot with some great views to fen polders around.
There are many nice small cottages but we especially fall in love with one on an island at the Alde Wei.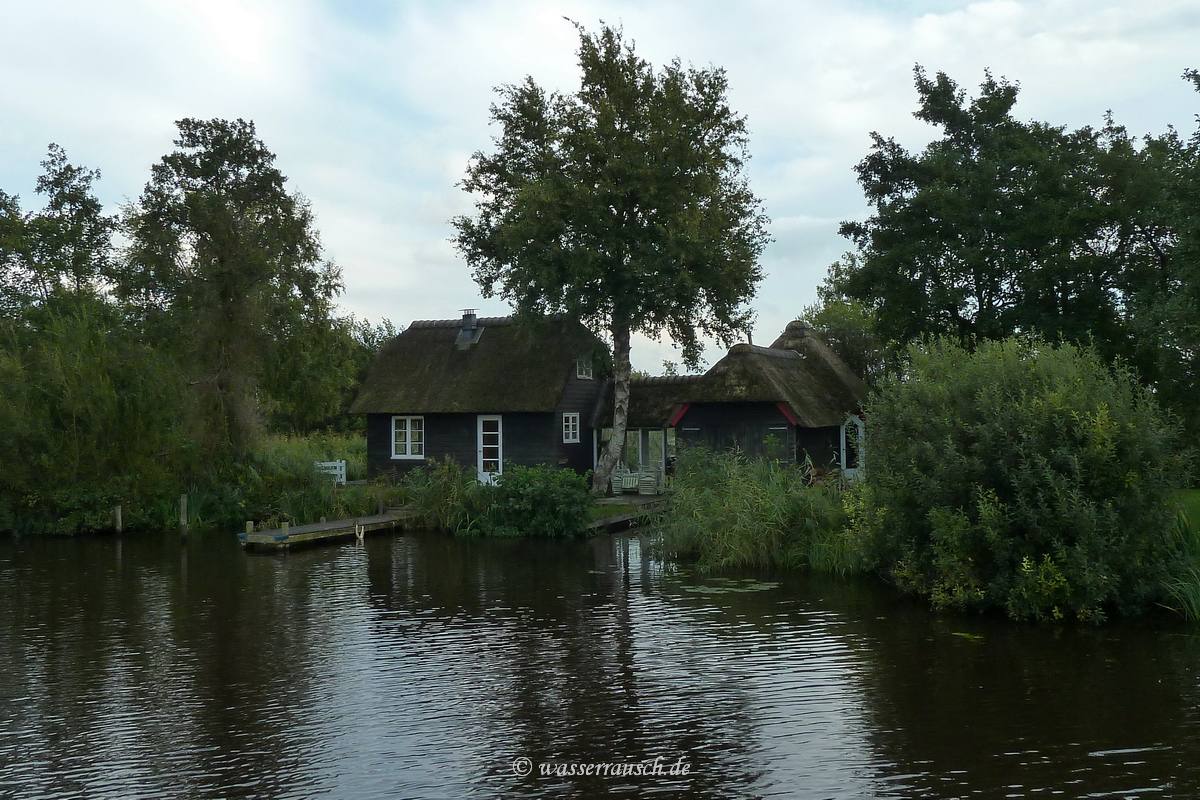 Back we go on Sane and Hanse Mar to the Grutte Krite, where we moor at the northern end of the Prinsendyk. There is a small beach at the other side of this peninsular. We relax with nature and enjoy a sunny evening.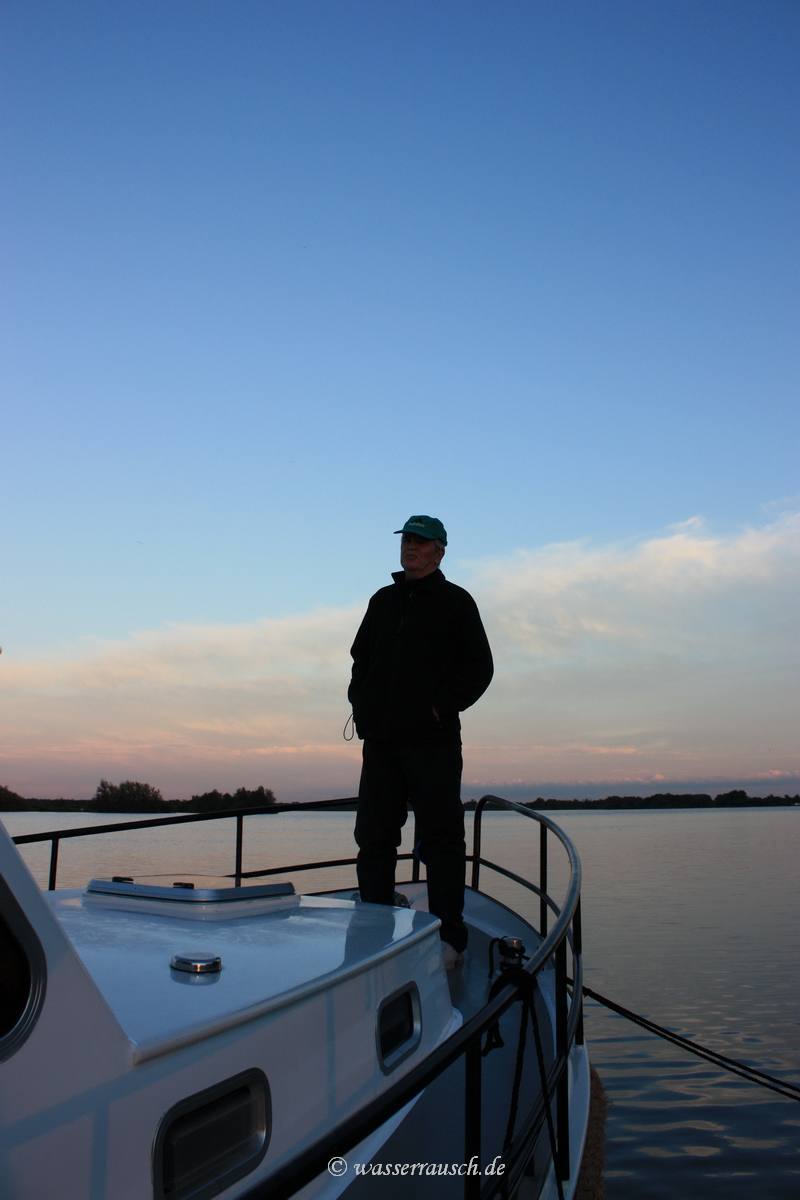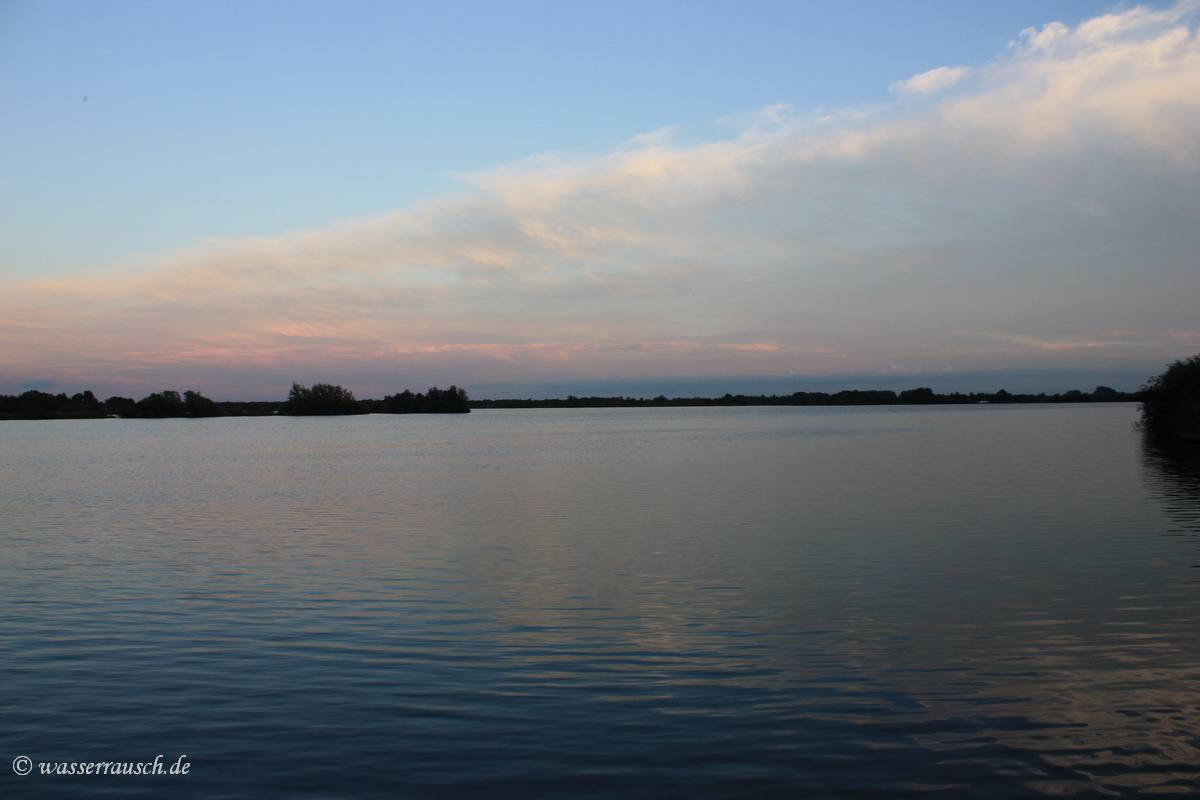 Leeuwarden Max 15.9°C Min 9.6°C Rainfall 0.4mm Sun hours 4.4 Wind S F4 Gusts strong F6