There are some very long Marrekrite moorings along De Gau. Blue spells arrive when we reach the lakes of the National Park Alde Feanen, a fen landscape.
After a round on the Hanse Mar we moor in the lee of an island with a nice view of the open water of the De Grutte Krite.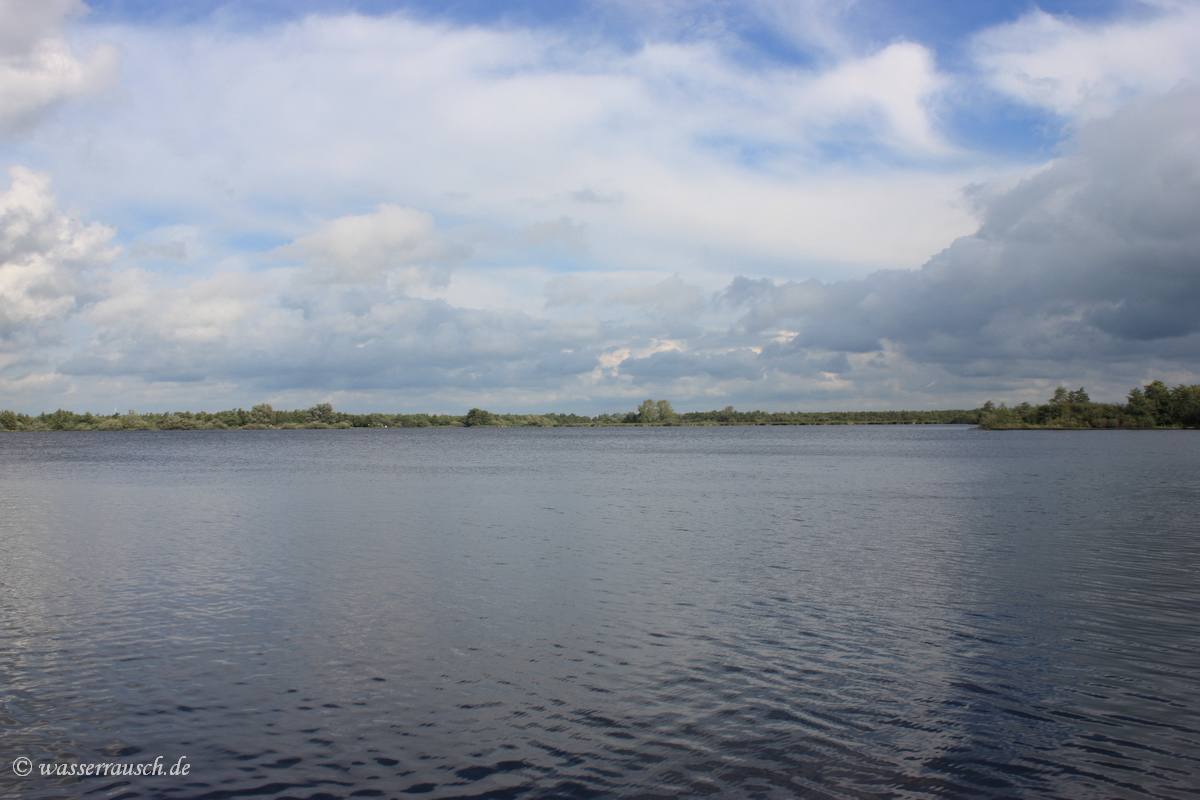 Some sailing boats arrive on the lake.
In the afternoon we leave for a round trip through Alde Feanan.
After meeting a trip boat we turn at the eastern end of the lake into the Ransleat, a narrow and shallow cut