The landscape becomes more and more rural and we get some typical Frisian scenes with wind mills.
Sailing is allowed on this part of the main navigation between the Ijsselmeer and the Dollart, the estuary of the Ems, but only by the additional use of engine power.
We have a view of the National Park Alde Feanen which lies south of the canal and have then again some traffic.
Behind Burgum we reach the Burgumer Mar. Here we have a lunch break at a Marrekrite mooring where a Canada goose welcomes us.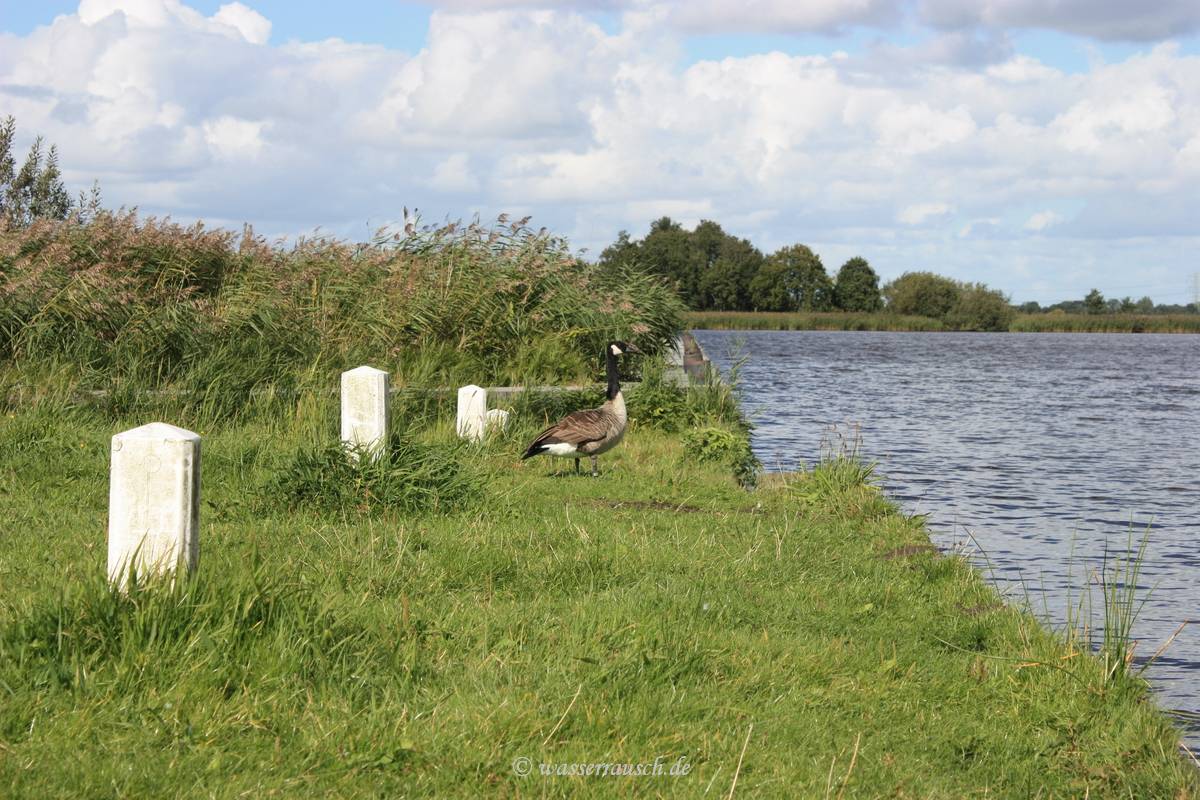 Boaters can support the great work of Marrekrite with buying the yearly Marrekrite pennant. A chart of Marrekrite moorings in Friesland can be found here.
In the afternoon we go north on the Lits-Lauwersmeer route. The airdraft is restricted to less than 3 m, so you will not spot high cruisers there but some very nice moorings.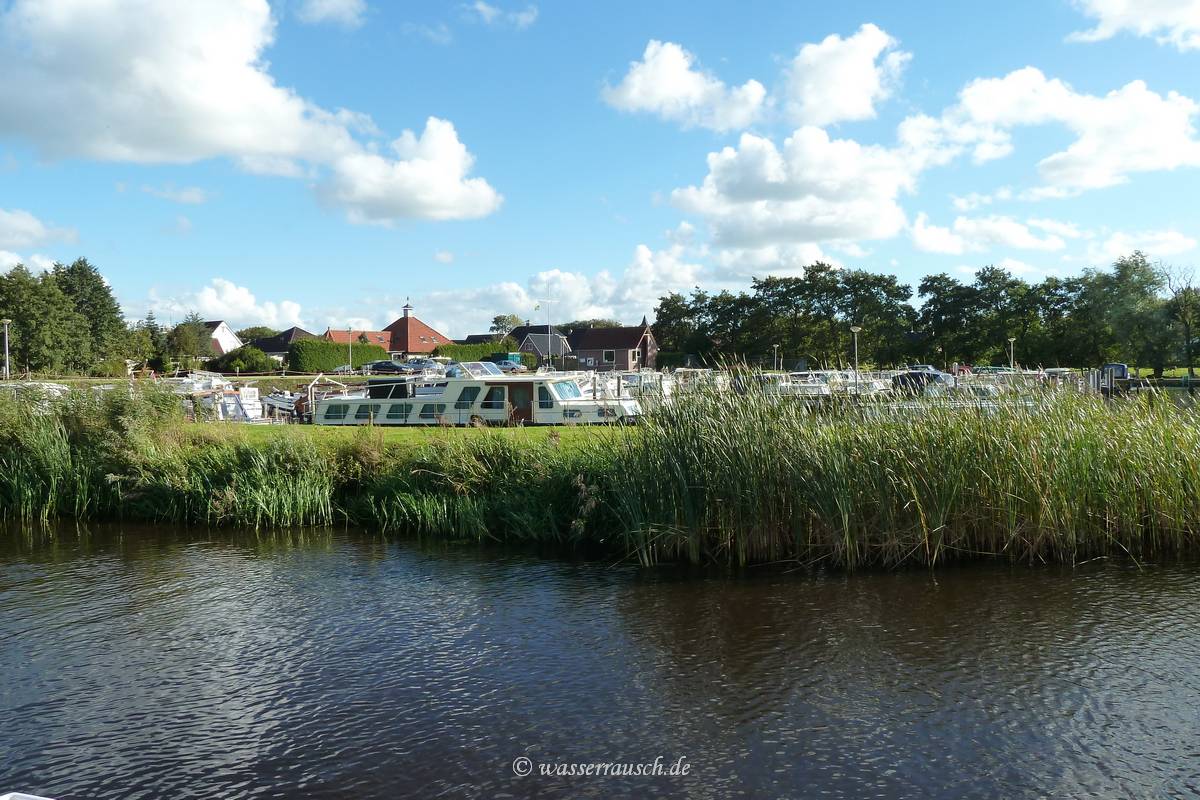 We reach the Dokkumer Djip, where the navigation to Kollum starts with one of the modern lifting bridges. This stretch is beautiful with riverside forest. Note, on the right photo can the lock with its lifting bridge be seen in the distance.