After a while a friendly greeting man walks along. At last the penny drops! We meet Ronny of 72M again. What a nice surprise! We met him first at Garrykennedy in 2009 where he invited me to have a look inside his boat.
We relax in the evening. It is be fresh tonight but the heating of the radiators works very well. For atmosphere I light a turf fire in the small stove.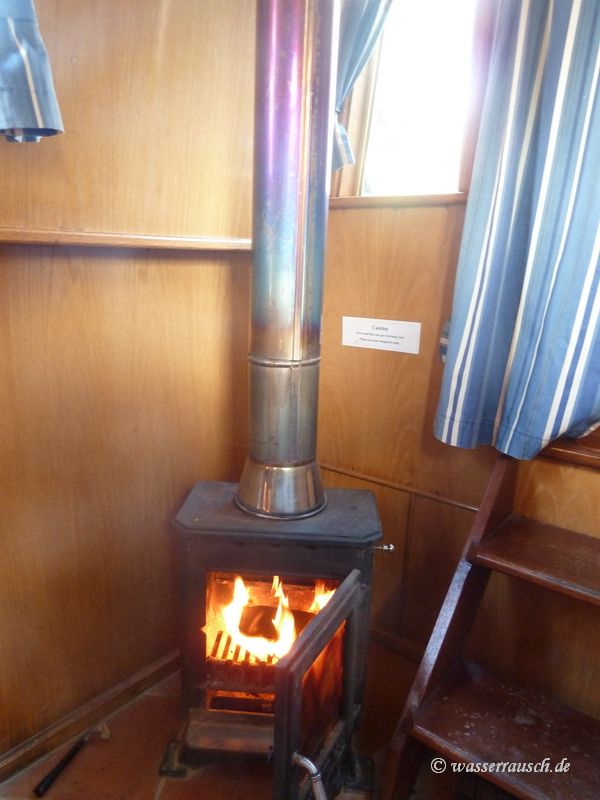 When we have the usual look at the stuffing box with grease at the shaft in the evening we discover that water is leaking into the hull. I phone Phillip of Barrowline and tell him that we are not sinking but he should better have a look before we will start tomorrow. Phillip has another date next morning so he decides to come tonight. I walk to 72M and call Ronny, who has gone to bed a couple of minutes ago. Ronny comes and has a look and he also phones Phillip. Ronnie believes that the problem can be solved with sealing compound. We chat while waiting for Phillip who has some difficulty to find the right way to us in the dark. At last Phillip arrives with sealing compound and adjustable spanner. He fixes the problem with the spanner in less than 10 seconds. We talk together for more than half an hour under a starlight sky.
Oak Park (Carlow) Max 13.9°C Min 3.4°C Rainfall 0.5 mm
5 locks, 20 km, 4 hours 7 minutes
Tuesday 12/04/2011 Milford - Bagenalstown - Slyguff
Motto of the day: Becoming addicted to boating on the Barrow
What a lovely sunny morning? Did I say that before? It's a bit fresh so I light up the fire again. Today we will be a smoking locomotive on the river. Ronny comes along with a present, a self-made candle (She survived the whole journey!) and locks us down.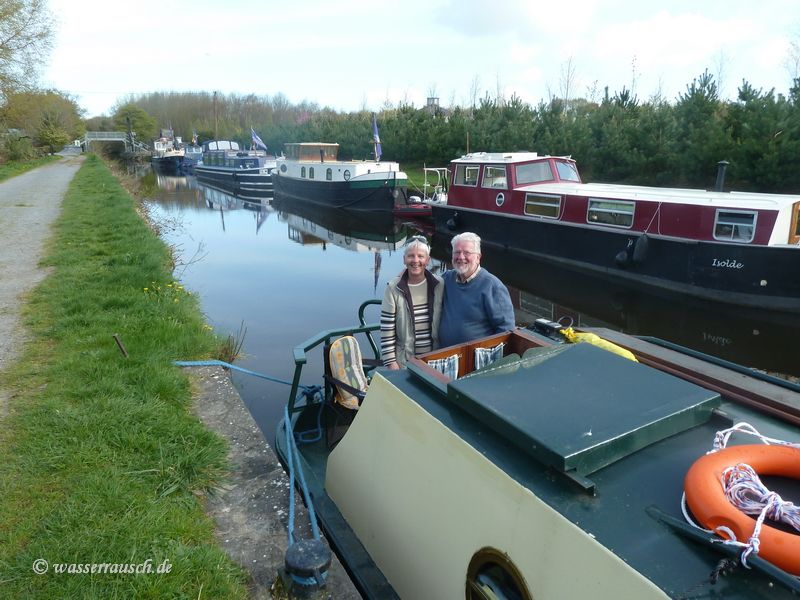 Waving we leave to the river. After some miles we reach Aughnabinna Island where the sign with the arrow is hidden behind branches. Also Orchard Island and the following island have to be passed to the west.
Although Rathvindon cut above and below is silted up we have no problems to go through. We are locking down Rathvindon Lock ourselves with Willi doing the racks and gates.