After locking down with the nice help of the lockkeeper I keep close to the towpath side avoiding rocks in the river and two unprotected weirs which are underwater. This is our last leg on the River Barrow.
We moor above the weir of St. Mullins and walk to the lock. The lockkeeper lifts the bridge and we have a look at the mooring situation. Three boats have sunk and there is only one space on the left side free. We have to unload our luggage so it is no option to leave the boat at the waiting jetty opposite above the lock (we got permission from Waterways Ireland to moor there if no space is available).
We walk back and drive the last metres slowly in the cut.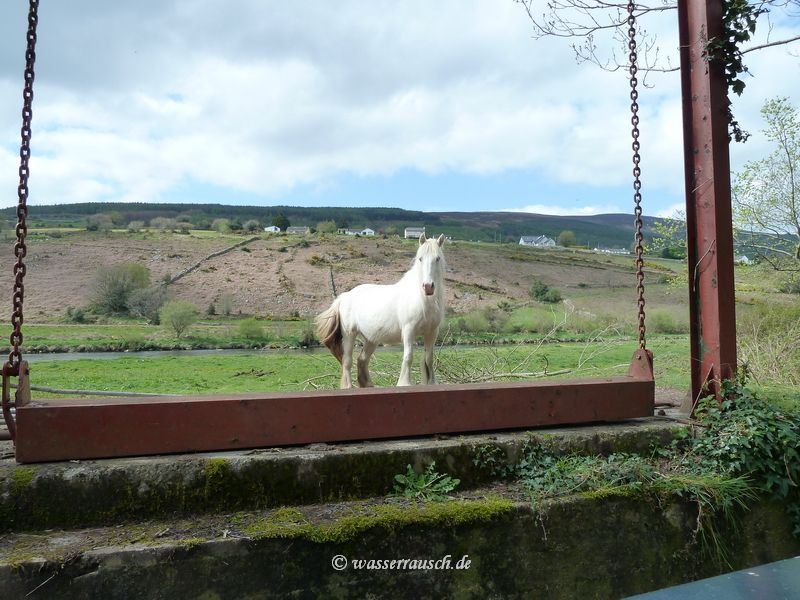 We fit only into the left mooring space after rafting three other boats with the friendly help of Trevor. Two of the boats behind us seem not to have moved for years. A fourth boat which we also try to move lies on the bottom. But finally we fit in.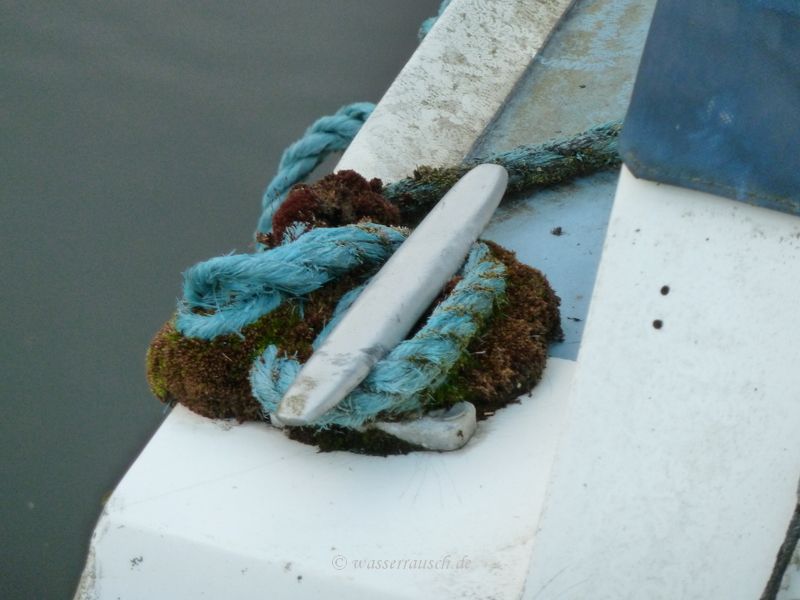 We relax in the mild afternoon and have a look at 'Safe Return' built 1916 in Baltimore and her Lister engine.