William opens the gates and locks us through. We enjoy a nice drive further down to the Clogrennan cut. The marker at the entrance is missing or hidden but the trees are cut so that it cannot be missed. The cut is leading through greenery and woods.
The lockkeeper opens only one gate and I pass the driving test. The cut below is silted up at the jetty, where we moor for our lunch break and relax on deck. As well the mooring above the lock is silted. A boat coming back from the festival in Carlow last weekend passes. This is the third moving boat in two days!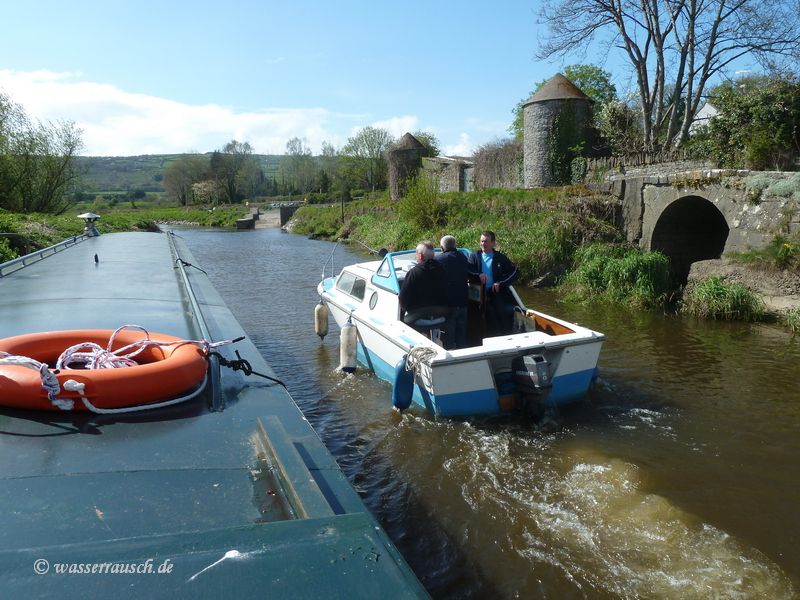 We go on downstream in the afternoon and reach a good flow below the natural shallows at Clogrennan. The river is winding and the views are changing at every bend to surrounding hills, open landscape and nicely wooded river stretches.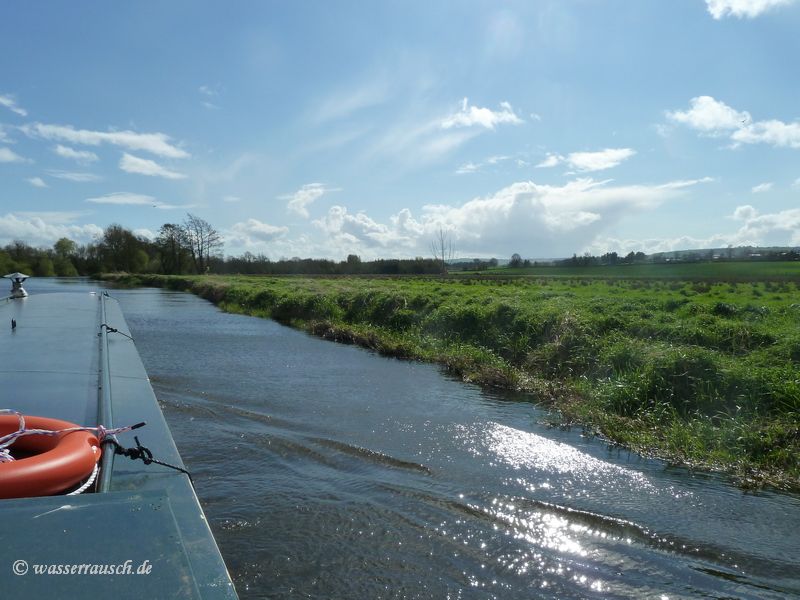 We reach Milford and stay very close to the towpath at the island above the bridge to avoid a well known sandbank.
We moor in the cut above the lock. On the other side are six boats of the Heritage Boat Association 'Magnet', 'Isolde', 'Aqualegia' , '72M', 'Trust Me Scout' and '68M' moored.