At Parkers Point a passing boat is sounding horn and two are waving. We wave back to the crew of 'Gerda', we know from Garrykennedy.
We follow 'Kindredspirit' and moor at Dromaan in front of 'Knocknagow'. Kevin leaves after some hours and has to exercise a singlehanded MOB (Man Overboard) manoeuvre, without a boathook, outside Dromaan because of a lost fender. Well done!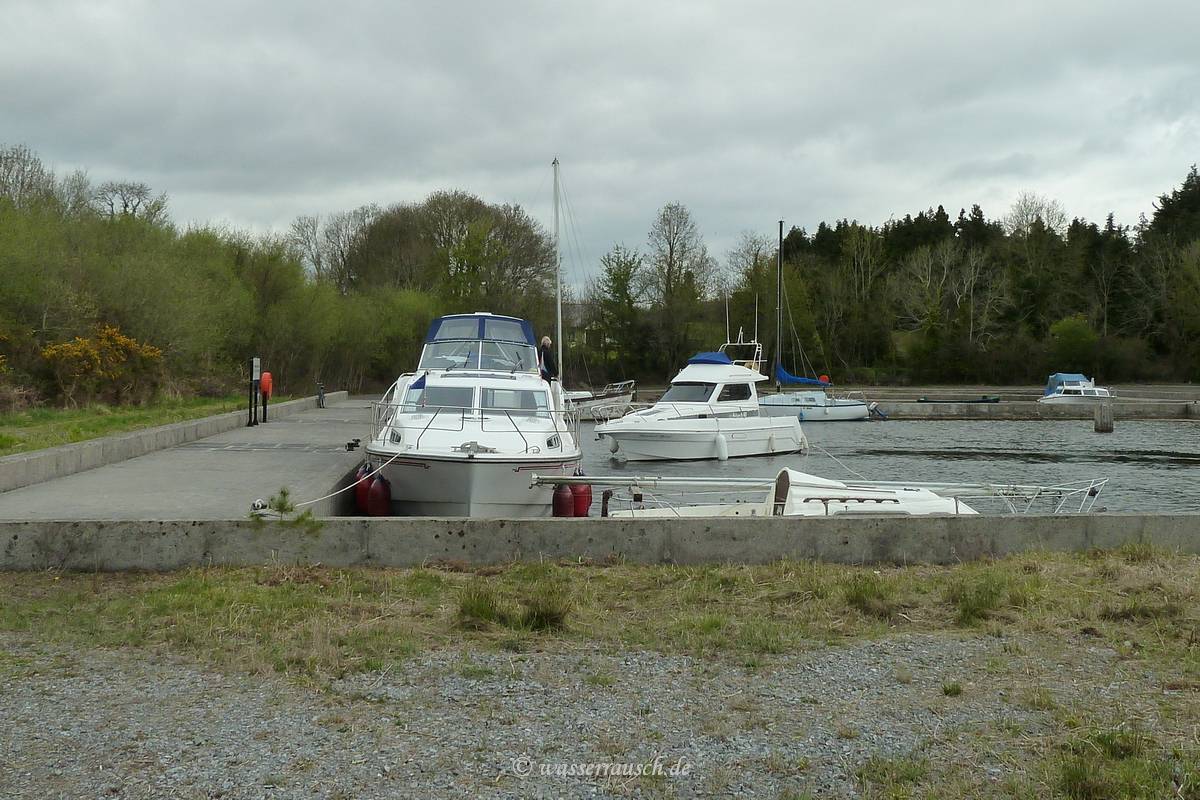 The evening is quiet; some dark clouds arrive but it remains dry.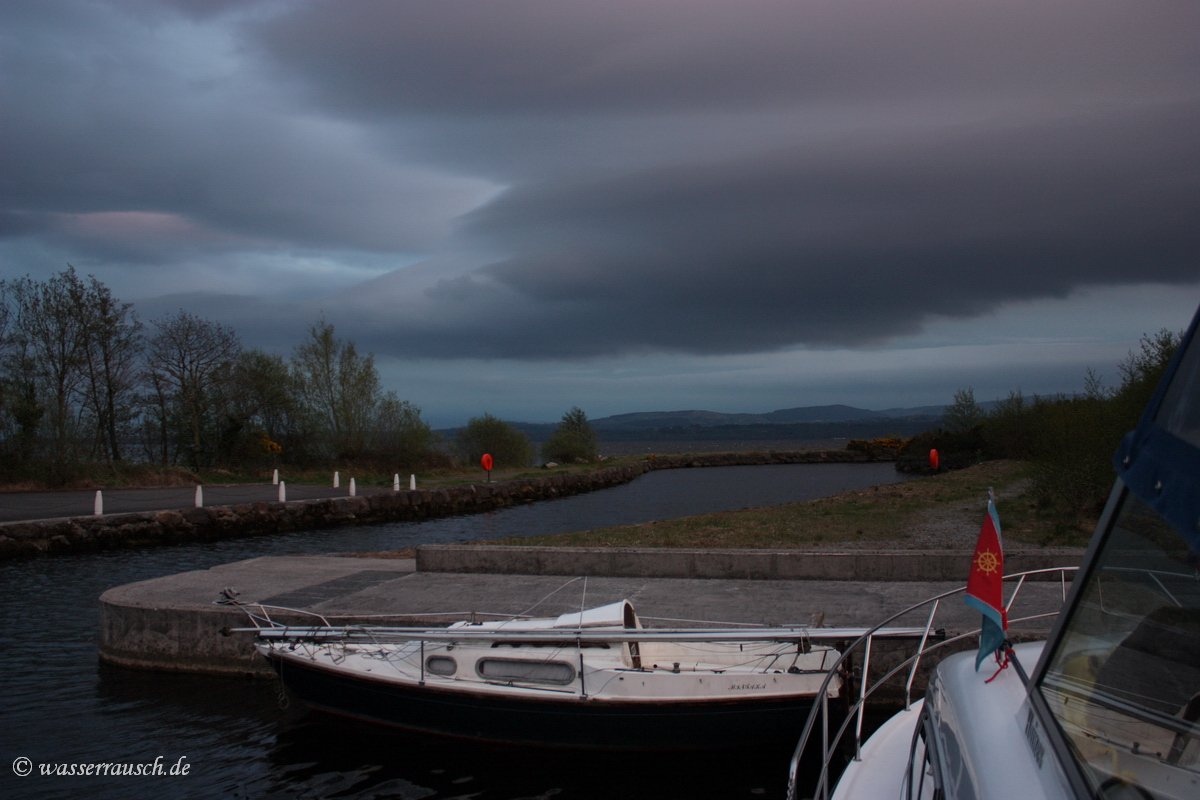 Shannon Airport Max 16°C Min 10.7°C Rainfall 1 mm (we only saw a rainbow on Lough Derg) Sun hours 3.1 Mean Wind weak F4
Monday 06/05/2013 Dromaan - Kilgarvan - Terryglass
Length of boat trip: 3 hours
Motto of the day: A summer day on Lough Derg
The morning is sunny and mild. We talk again with Ann and Brian but then we have to say Goodbye. Spot the difference: What has been changed on 'Knocknagow'?
We meet outside Dromaan again John on 'Breakaway' and enjoy watching the sailing boat crossing the lake. We follow John to Hare Island.