Tuesday 30/04/2013 Lanesborough - Hare Island - Lough Ballykeeran
Length of boat trip: 4.3 hours
Motto of the day: A glassy Lough Ree
A sunny day starts; weak high pressure has got influence. The morning sky is bright blue! We enjoy a slow drive down the lake. The so called "old steamer channel" provides us with nice views between the islands. As a precaution we have told the German crew of a hire boat which intended to start shortly after us not to follow us off the beaten track.
We reach the main navigation and at Rindoon Castle we have a look at the new mooring but it is blocked by WI working boats.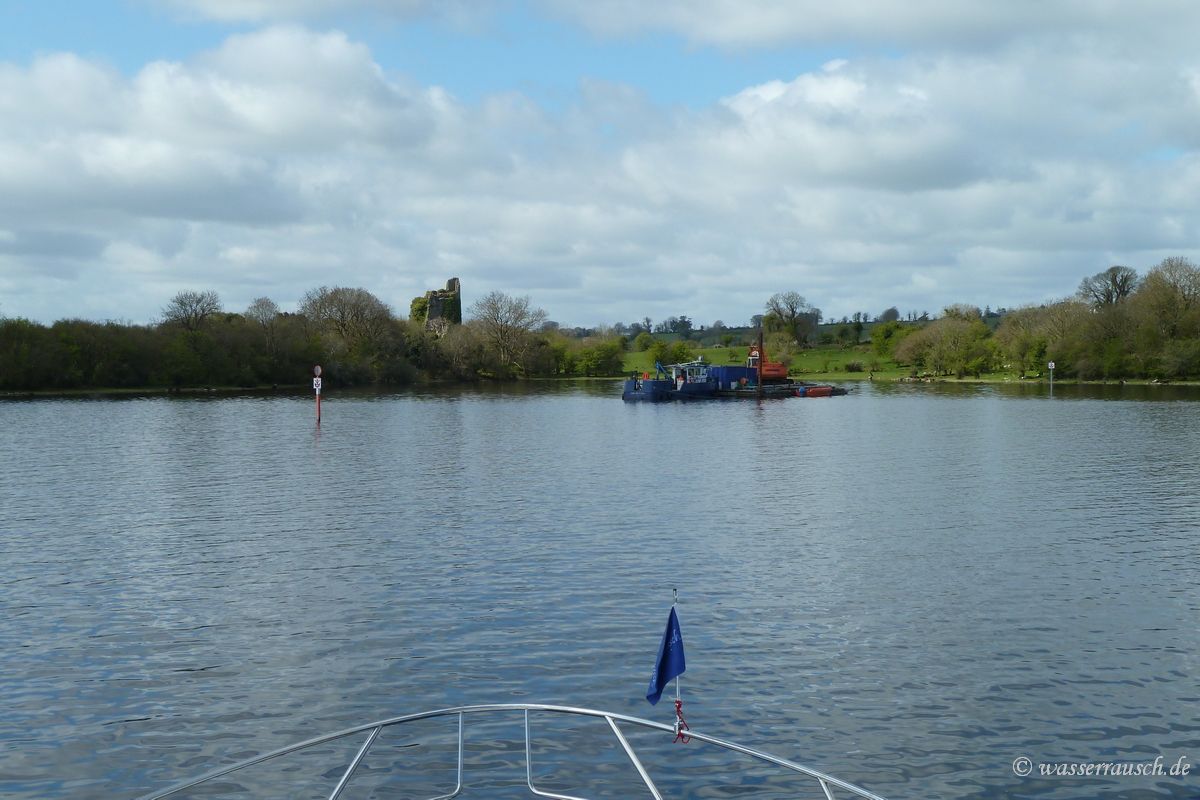 We gently drive down the glassy lake and anchor at Hare Island for the afternoon. No other sound is heard there other than the twittering of birds and callings of pheasants at times and every hour or so a passing boat behind the island. We relax. Willi is missing a hammock under the arch.
Later in the afternoon we lift the anchor and go on to the Inner Lakes. At Coosan Point Waterways Ireland is improving the jetty. We drive on and are lucky that not many people like mooring buoys. The barrel at Lough Ballykeeran is waiting for us and here we enjoy once again the changing colours of the evening light.
Hugo, our spider outside the window, had survived the cleaning at Silverline and also the storm during our first night as a young boy. He has grown a lot and got today a lot of food, which now has to be stored in his pantry.
Knock Airport Max 11.7°C Min 2.3°C Rainfall 0 mm Sun hours 8.1 Mean Wind F2