Saturday 04/05/2013 Terryglass - Mountshannon
Length of boat trip: 2.25 hours
Motto of the day: Boating life at Mountshannon
The morning is dry, mild and sunny and the wind not too bad. So we decide to go south.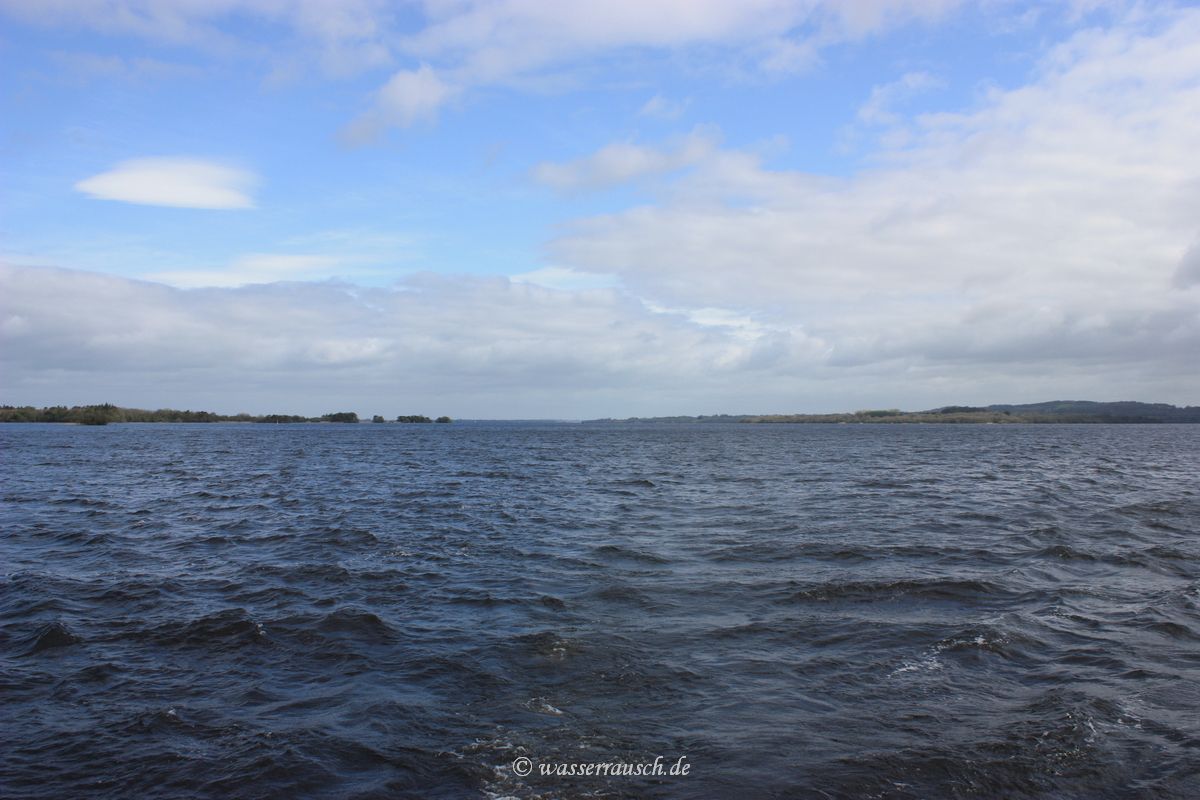 There is less traffic on the lake although it is May Bank Holiday weekend. We see only two sailing boats and one motorboat on our way to Mountshannon. The wind increases behind Hare Island and we have a nice ride against it with spray coming up to the windscreen. The scenery of lake and landscape is brilliant.
At Mountshannon are few boats, most of them sailing boats from here and Garrykennedy. We watch them starting their race and coming back in. Three of them stop the race short as the gusts are too strong for them.
A hire boat in the middle of some racing sailing boats is going on the wrong side of the marker and is drifted close to Cribby Islands. They are lucky not to run aground.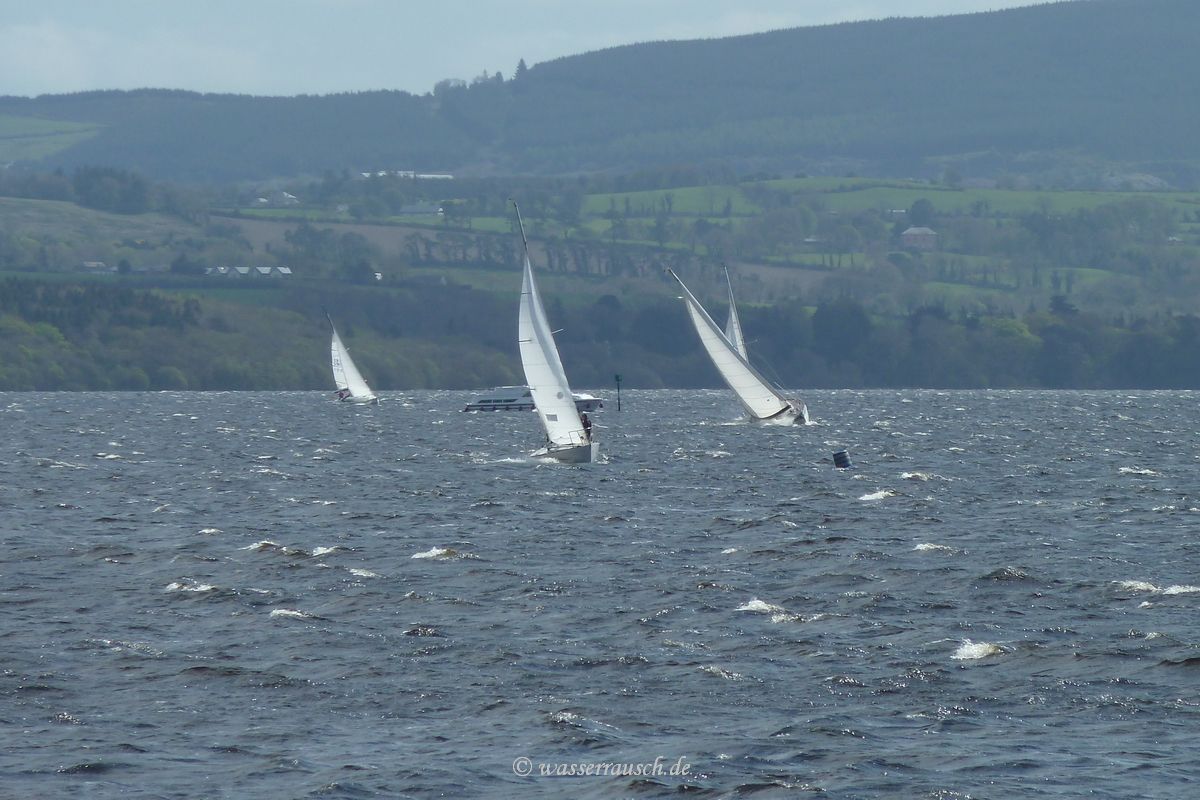 A small hired boat with a not so young couple onboard is riding in from Portumna. The woman is so rocked that she is not able to do the ropes.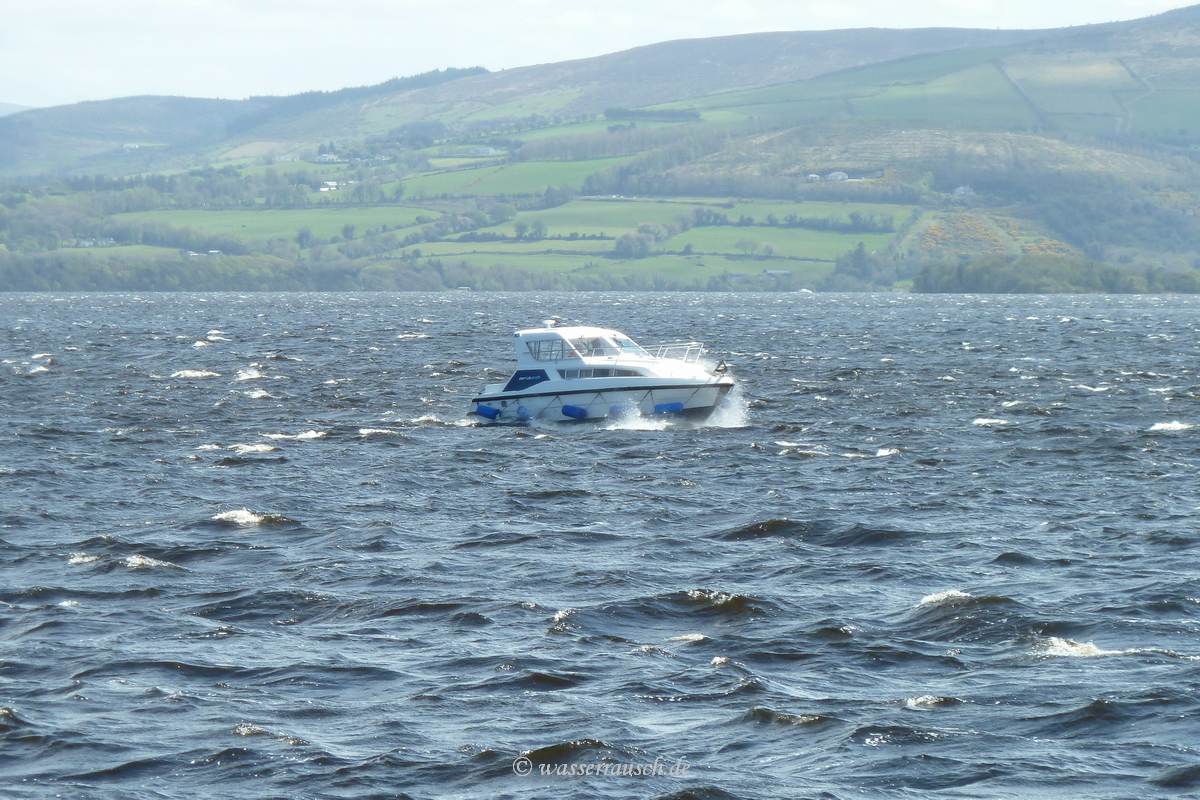 I go for a walk and do also some shopping at the Farmers Market. The park offers some nice views. Down again I have a look to the sailing moorings and the harbour. Don't we have hired a small boat?
Later the two hired party boats from Terryglass arrive and the first one is drifted by the wind close to the shore in the harbour and gets moored at the County part of the jetty after trenching through the shallow. The second one is been pulled in by manpower against the wind. ;)
More clouds and a few showers with drizzle arrive in the evening.
The Sea Eagle is again nesting on Bushy Island and we see him in the evening catching a fish and bringing it to the nest. We also watch five Curlews or Wrimbels during their flight.
Shannon Airport Max 14.4°C Min 6.3°C Rainfall 1.8 mm Sun hours 5 Mean Wind F4, at times strong F5