Saturday 27/04/2013 Drummans Island - Lough Key Forest Park - Erris Bay - Drummans Island - Derryvunny - Lough Key Forest Park
Length of boat trip: 3.5 hours
Motto of the day: A sunny Lough Key
A sunny morning welcomes a sunny and dry day. And, the wind has decreased overnight. We start in the morning at first to the northern end of navigation and drive then slowly back and into Erris Bay.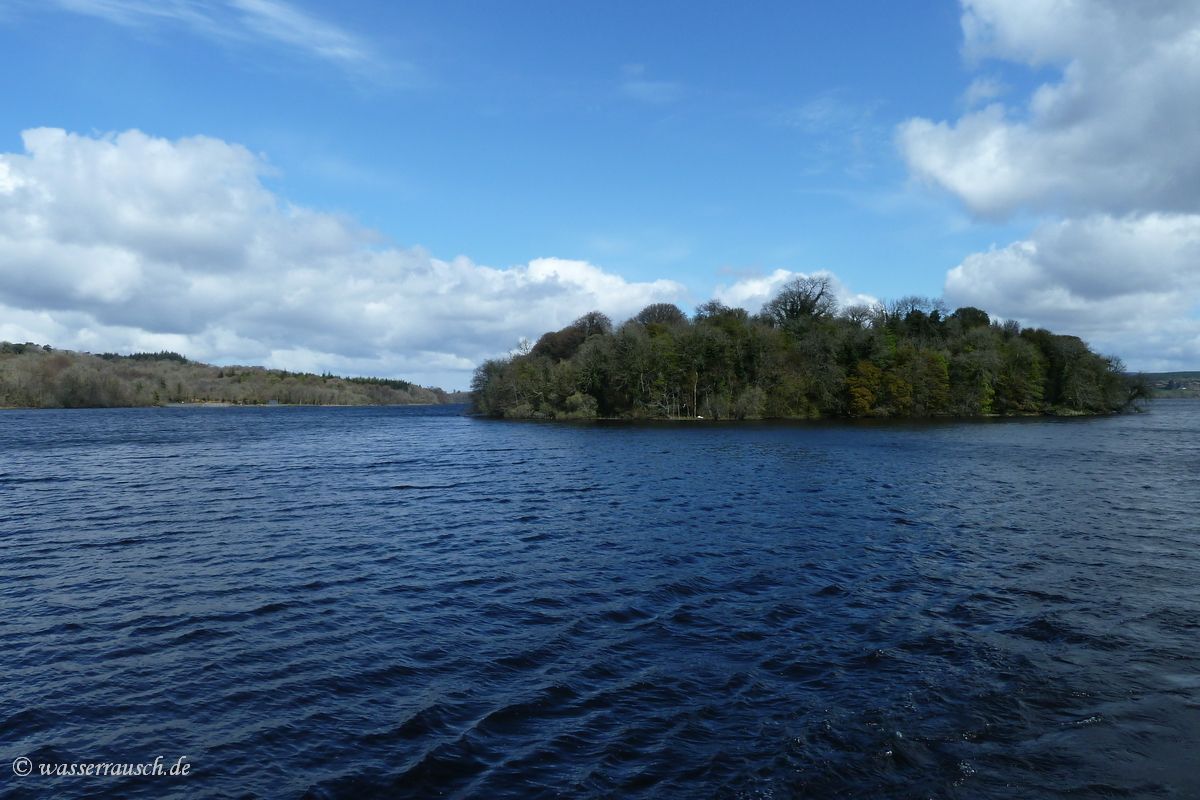 We anchor in the Erris Bay.
We then go back to Drummans Island and in the afternoon again to the northern end where we spend a couple of hours enjoying the sun and the view at the Derryvunny pontoon. Although it is Saturday there is very little traffic on the lake. Later we watch two boats coming from the lock going to the jetties at the southern end. We follow them and moor at the Lough Key Forest Park jetty.
Willi persuades half an hour before closing the staff of the visitor centre to let him in and take the lift up the tower. The day is crowned with a view over Lough Key and the surrounding hills.
Knock Airport Max 10.1°C Min 1.9°C Rainfall 0 mm Sun hours 10.9 Mean Wind F3
Sunday 28/04/2013 Lough Key Forest Park - Carnadoe Quay - Kilglass - Cuilmore Marina (Grange)
Length of boat trip: 5.75 hours
Motto of the day: Ambigeous Carnadoe Waters
Last year we had adjust an additional line of ours to the bow fender of "Éalú" to lower it to avoid damage to the boat because of a storm warning. This morning "Éalú" is moved to the floating jetty and we can see our line is still in use.
Clouds with showers and blue spells accompany us on our way down the river Boyle to Carrick-on-Shannon. There is still coming a lot of water above the weir at Clarendon Lock.
The jetty at Carrick-on-Shannon has some more boats moored there than last Thursday but also a few free moorings are left. The blue spells become more frequent while driving south.