At the waiting jetty below the lock we have a last chat with Pat on old times and old canal boats. Another turbine is turned on and you can feel the change also at the sheltered waiting jetty. Ger, the lockkeeper, opens the gate and we go in. Again we enjoy the double-chambered lock in sunshine.
It goes up quickly and we drive into the upper chamber.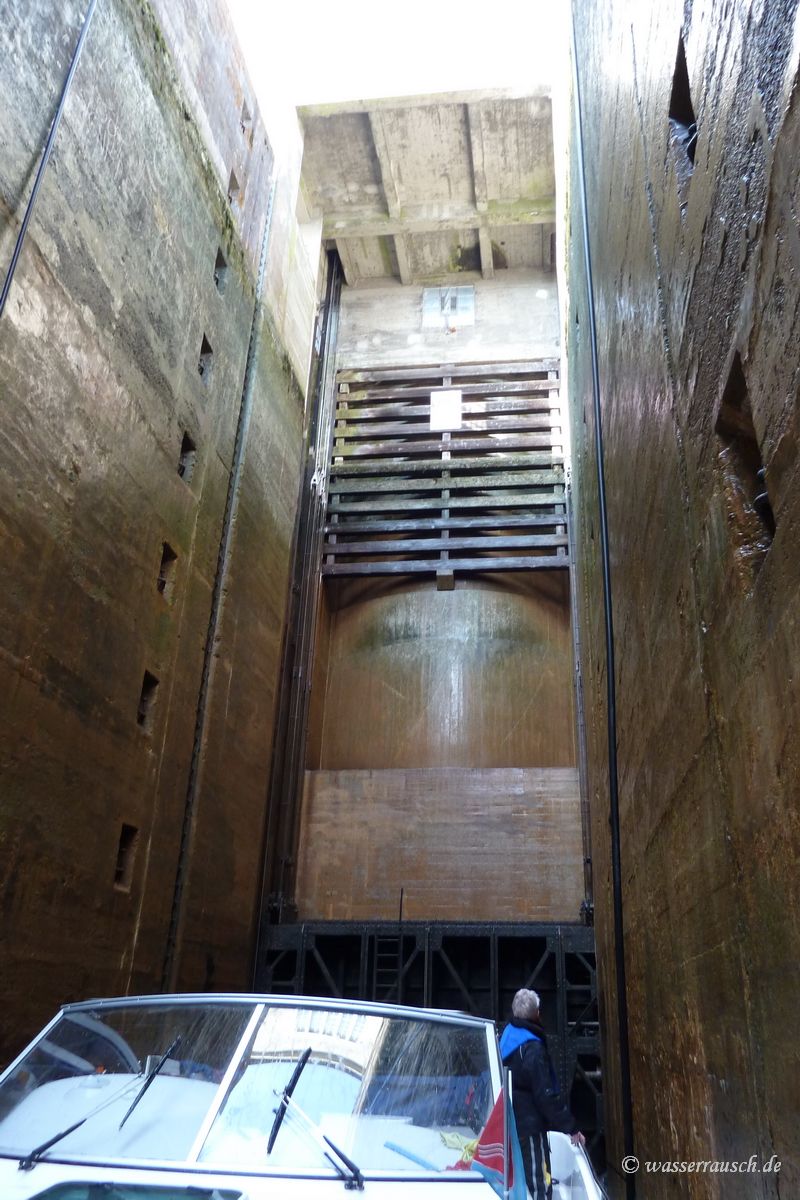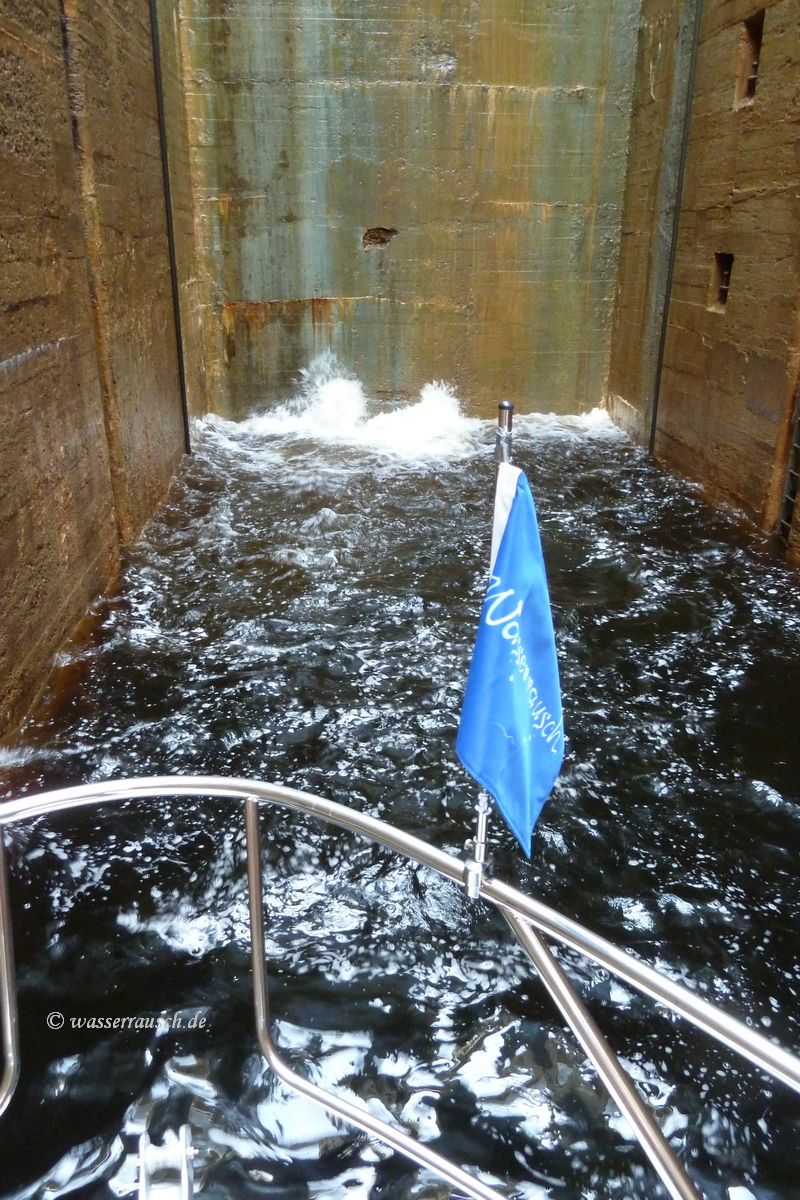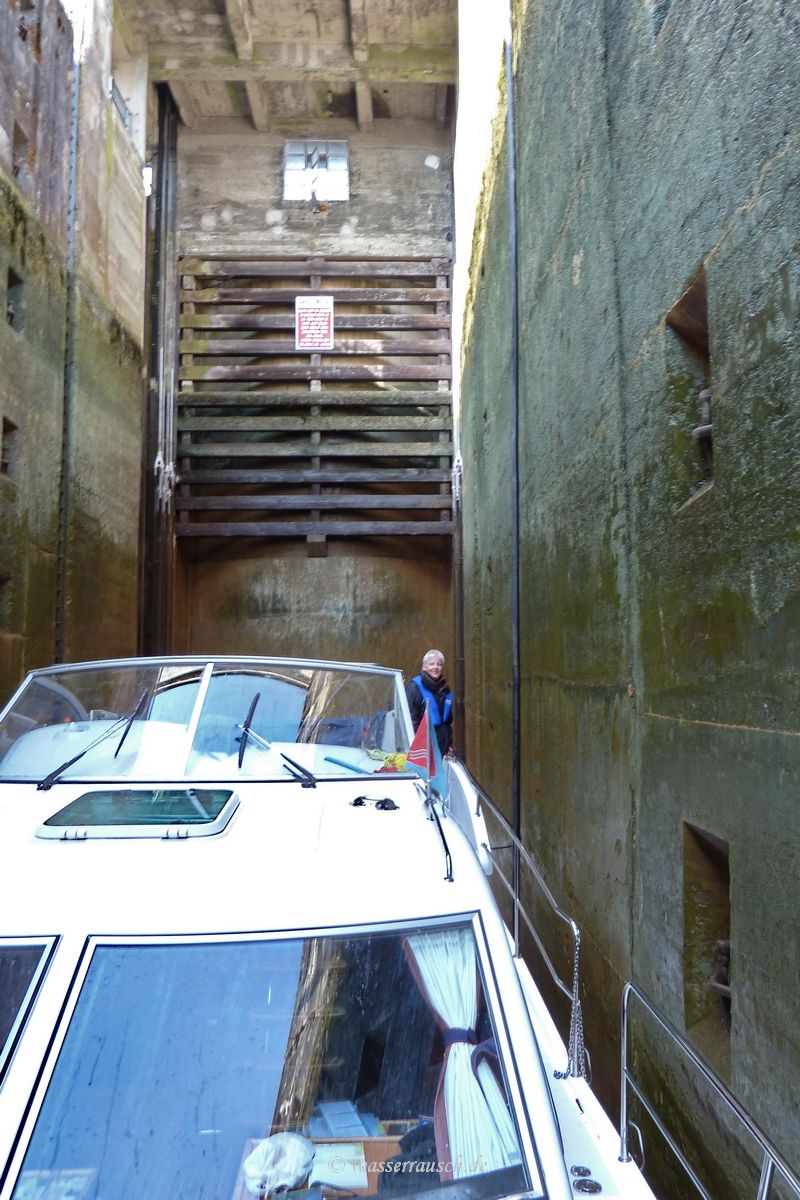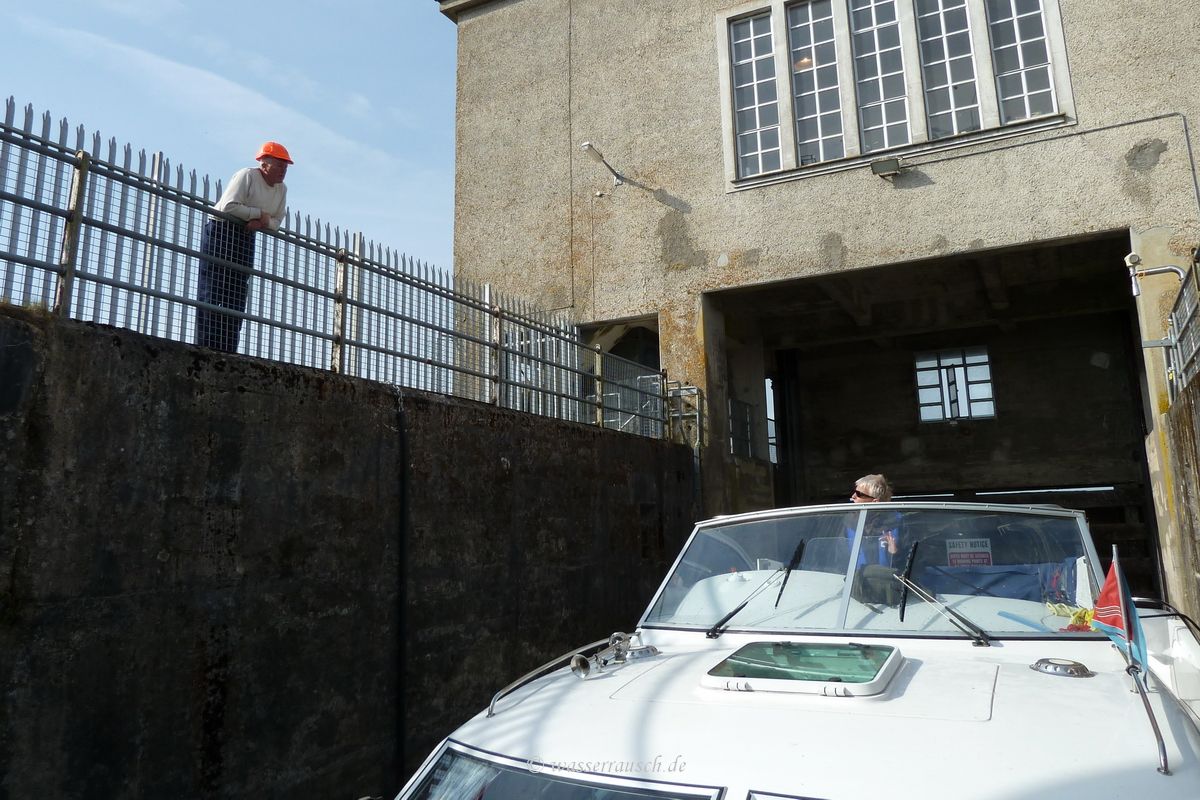 As we leave the upper chamber the crew of the boat at the waiting jetty watch in disbelief when they spot a hire boat.
The current in the Headrace increases after a while; I believe that three turbines are now running. At Cloonlara Bridge we are welcomed by two cars, the drivers are waving and sounding their horns. The gate at Parteen Weir is open as Ger has told us. We drive through and close it behind us.
The hills and mountains give the lower lake great scenery and Killaloe and Ballina lie ahead. On going through the old thirteen-arch bridge built around 1760 we again reach Lough Derg.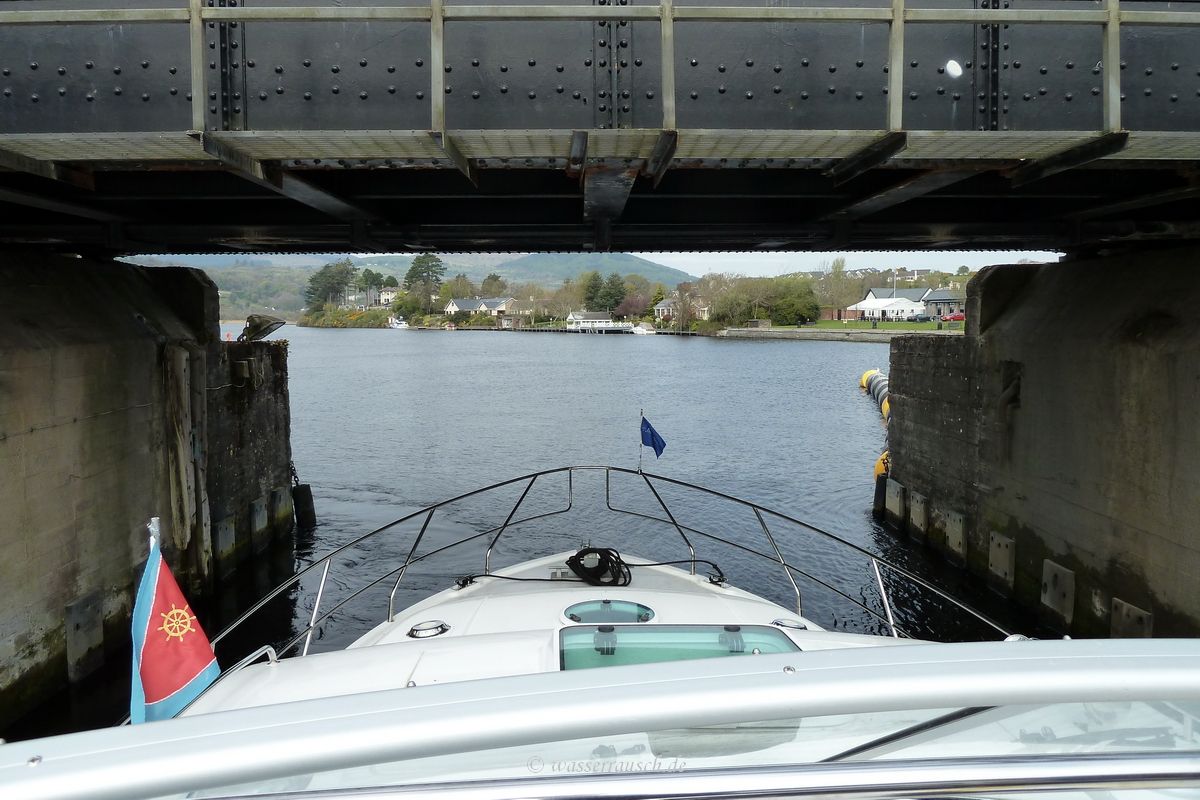 At Ballina's Quay we have brunch. James with his new 'Spirit of Lough Derg' arrives. We have a look onboard before the first passengers arrive. James is planning one-way trips on her from Killaloe to Limerick. Bus and taxi are the options for his passengers to go back. Back at home we receive the information that he has got permission for Limerick. This is also a good and safe offer for hire boaters to visit the Killaloe-Limerick-Navigation and Limerick. We want to promote this interesting navigation and would like to see it open for experienced hire boaters. For this, Waterways Ireland has to resolve some existing problems with silted jetties in Limerick and with the velocity of the Abbey River (peak flows of 10.6 knots were recorded under Mathew Bridge in Limerick. (Source: Brian Goggin http://www.irishwaterwayshistory.com/). And if the barrels on the Lower Lake could be exchanged for good visible top marker buoys then we see no reason why experienced skippers on hire cruisers should not cruise from Belleek to Limerick.
With a moderate wind from SW we leave Killaloe in the afternoon and head around Parkers Point to Garrykennedy where we moor for the night.