The Icelandic volcano Eyjafjallajökull started erupting on the 14/04/2010. European airspace was closed for the first time on the 15th April. At 7 pm on that day we decided to book a ferry for the next evening and not to wait to see if our booked flight on Saturday will be on schedule or not. And we were right! The flight was cancelled. After a long drive by car on Friday, we took the ferry overnight from Cherbourg to Rosslare.
Saturday 17/04/10 Rosslare - Banagher
Motto of the day: A fabulous welcome dinner
A bright blue sky and dolphins welcome us in Ireland.
The fenders in the port of Rosslare are impressive; do they have the right size for 41M?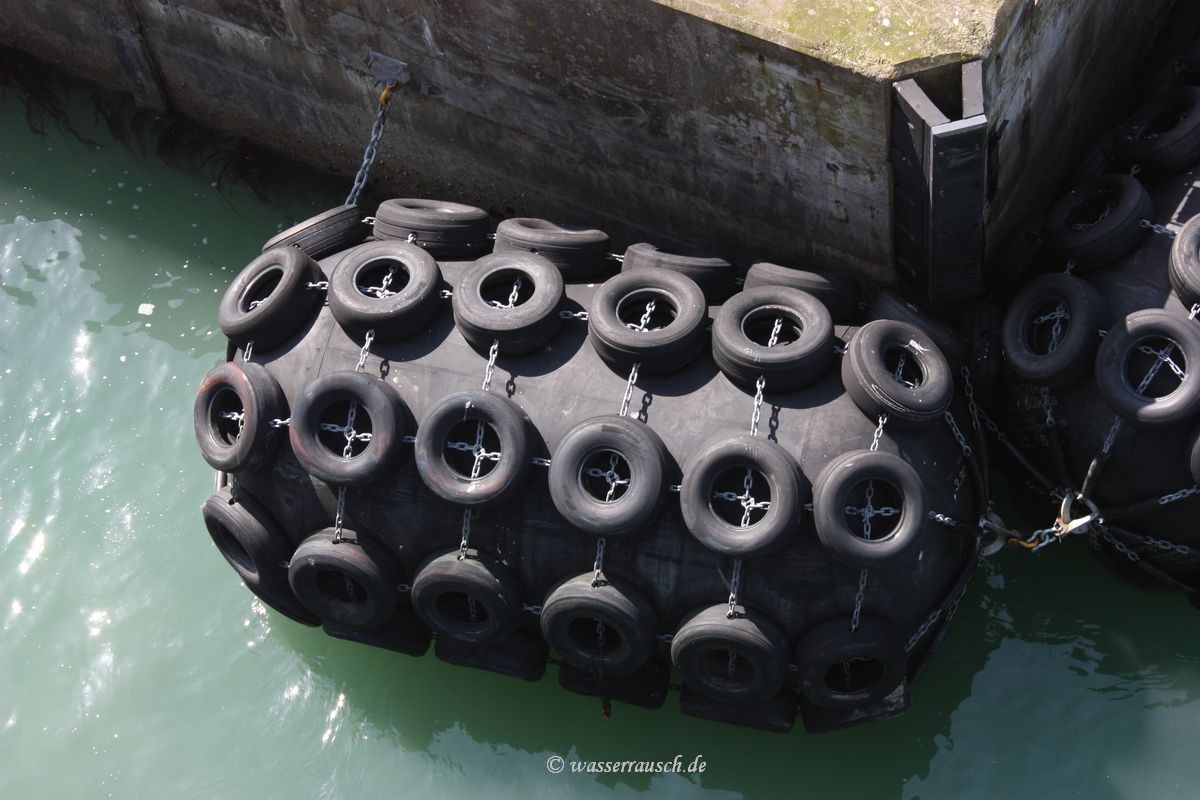 We arrive by car at Silverline in Banagher late in the afternoon. Here waits a 'Silver Spray' for us. After checking the boat and unpacking our luggage we are invited for dinner on 'Arthur'. Mary is a culinary artist and we enjoy a great meal. Delicious! The great company of Mary, Paul and Shay lets us forget that we are tired after the long journey. The evening ends well past midnight.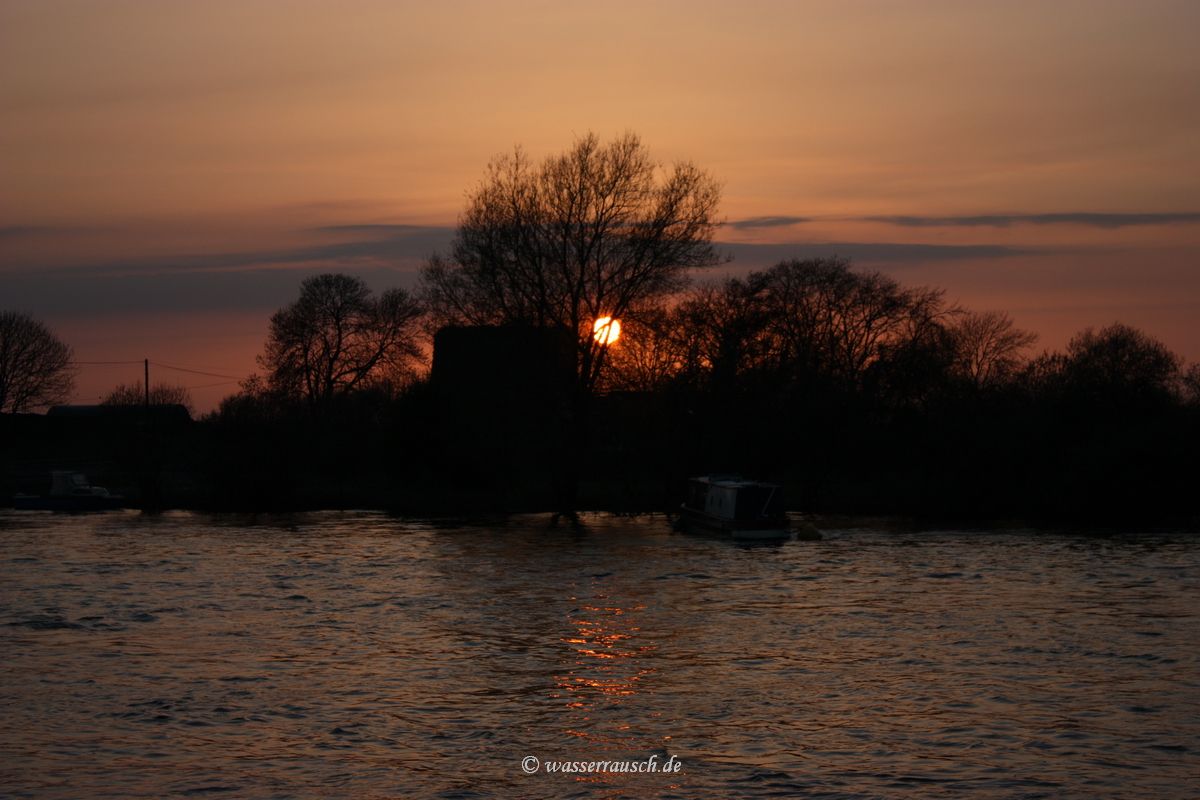 Sunday 18/04/10 Banagher - Terryglass
Length of boat trip: 3 hours
Motto of the day: Lough Derg welcomes us
Our first morning on the boat is calm and peaceful.
We go shopping in the supermarket. Later we discover a problem with the canopy, which is solved as fast as possible by Silverline, although it is Sunday. We follow 'Arthur' down the Shannon and wave goodbye when 'Arthur' reaches her (or his?) home marina.
At 5:30 we pass the swing bridge at Portumna and reach a glassy Lough Derg.
At Terryglass, Stevie welcomes us. He and his crew are stranded victims of the cancelled flights caused by the volcanic eruption. That evening we relax in the sun watching the clouds passing over and the changing colours.