Thursday 06/05/10 Terryglass - Meelick
Length of boat trip: 1 hour 40 minutes
Motto of the day: Going upstream
The sun breaks through and the day remains dry. We have a slow drive to Meelick. Here we relax and start slowly to pack our luggage.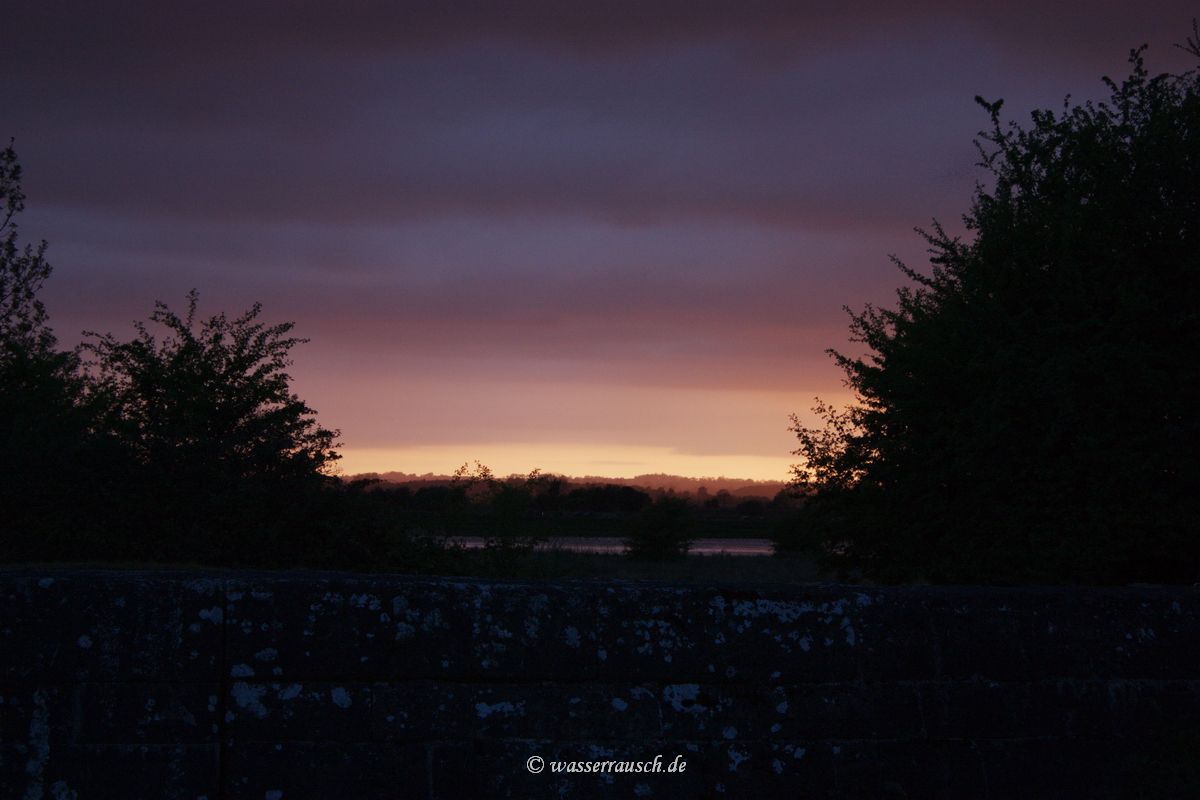 Friday 07/05/10 Meelick - Shannon Harbour - Banagher
Length of boat trip: 3 hours
Motto of the day: Why is it named 'Shannon Harbour' and not 'Grand Canal Harbour'?
A sunny day starts. We go upstream to Shannon Harbour, where we moor at the waiting jetty of the 36th lock.
A walk up to the bridge shows us that the harbour is full and the new quay has no free mooring space for visitors. We feel like in a private marina full of parked boats and not in a public harbour. The harbour appears almost deserted.
In the afternoon we leave and head for Banagher and finish our boating holiday.
On the next day we leave Ireland with the fast ferry from Dun Laoghaire.
Résumé
What have we missed? Nothing. The question should be better: What have we got? More than expected!
We appreciate for the great company and smiles in eyes, minds and hearts. Thank you all! We have enjoyed great boating days between Ballinasloe and Limerick.
For the statistics: 13 days were completely dry and the rest had only some rain, the heaviest showers arrived on the last day of April and the first of May. All in all it was mild with temperatures mostly well around 15 degrees and some days above average.
The welcome dinner was excellent, Limerick and the Killaoe-Limerick Navigation were a highlight, also the company of the Dergies at Kilgarvan and the noodling and rafting at the CIC. We met very nice boaters, Dergies and locals, down-to-earth, open-minded and friendly.
The Silver Spray was 20 full days our home, she was reliable and well maintained. And the welcome by Silverline and the support was exceptional. With a bit more than 4 l per hour we have driven economically in 65 hours, most of the time just doddling and not speeding.
We had been invited to spend two days noodling on Lough Derg on 'Tanjuan'. Thanks Fergal!
We had mostly light or moderate wind and we doddled on Lough Derg with great views. And yes, we like the view of the open lake and particularly staying at Terryglass, Garrykennedy and Mountshannon.
We will come back! And you are all invited for coffee and more on board!