My first look is at the four turbines. There is a lot of current! As we later come to know, the power station is running with 59.8 MW! That is the capacity of three turbines and each is generating a flow of 100 tonnes of water per second!
But we have no time to think about that as it goes down again. Neil, the lock keeper, let us very slowly down. I ask him to push the button and to let us down more quickly.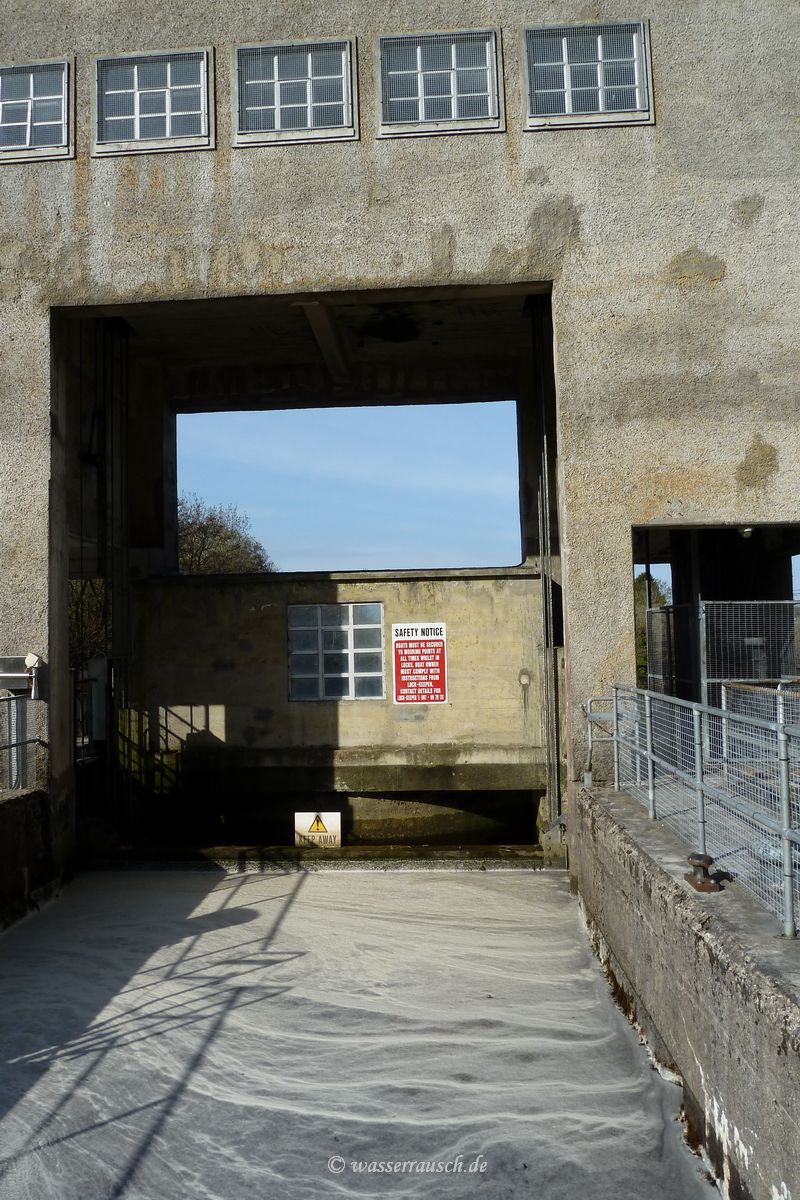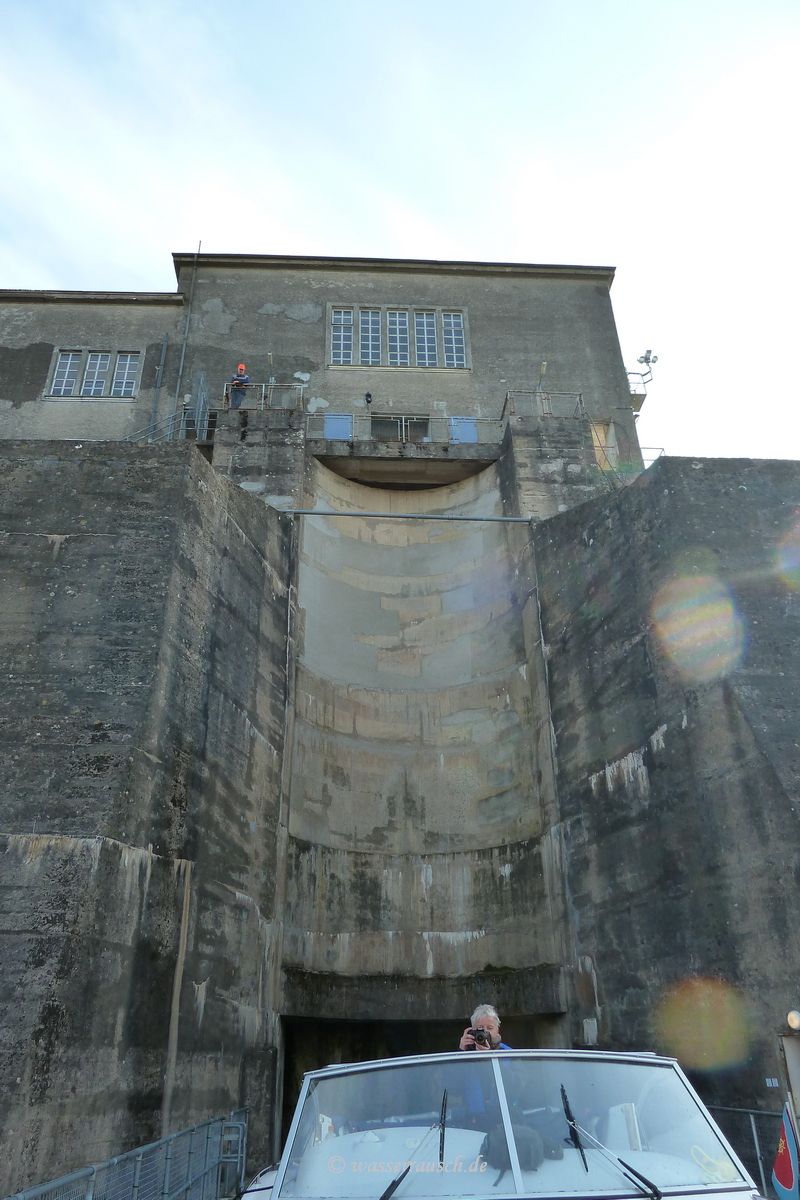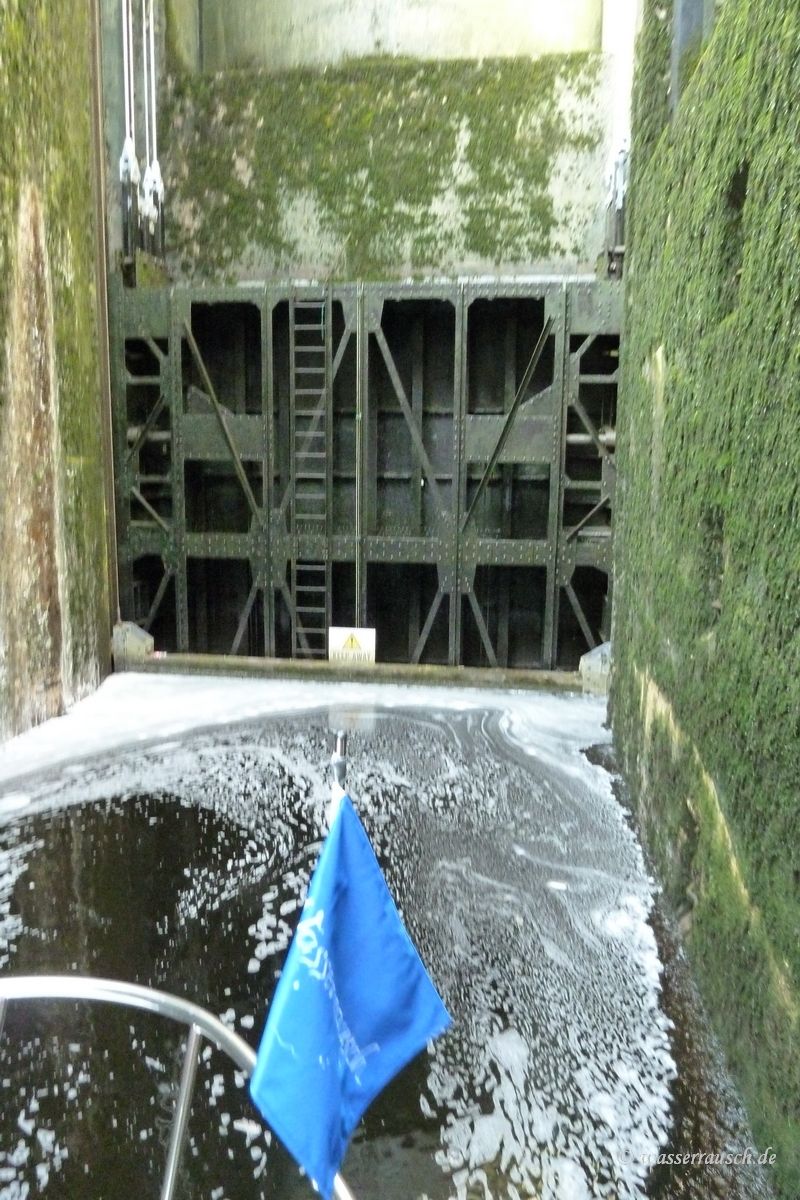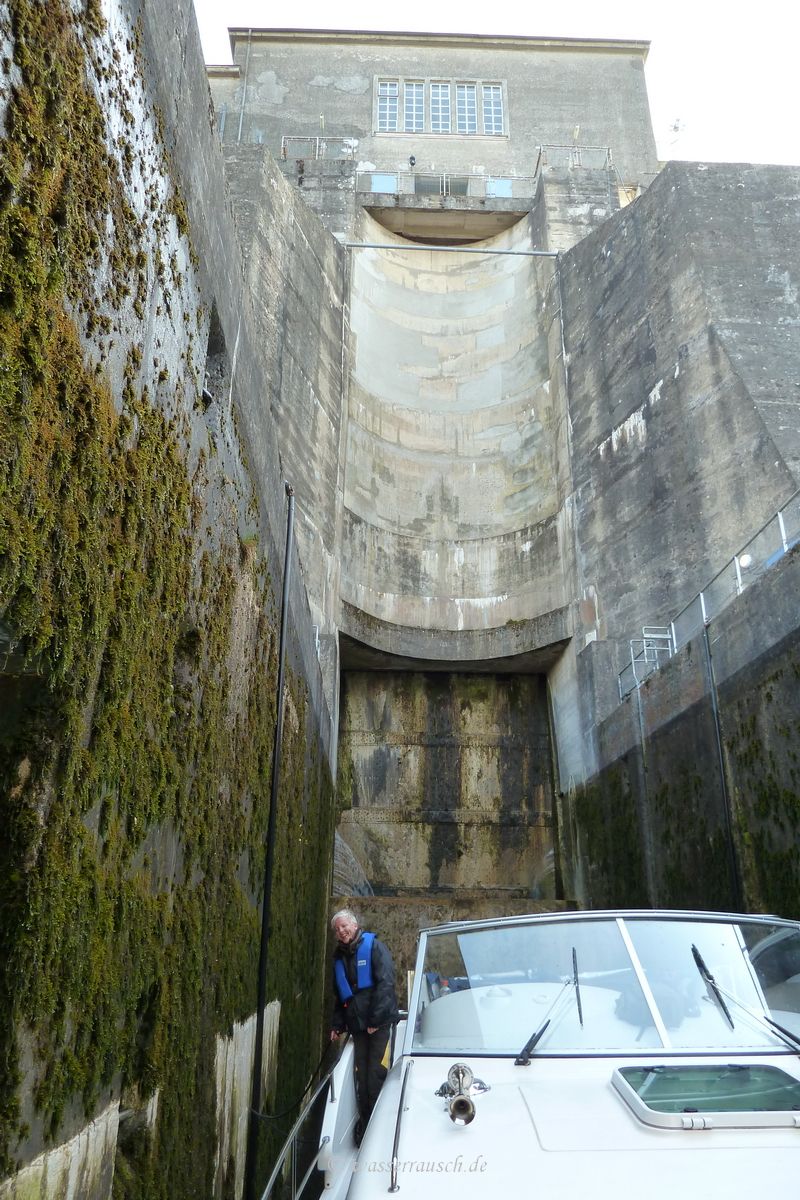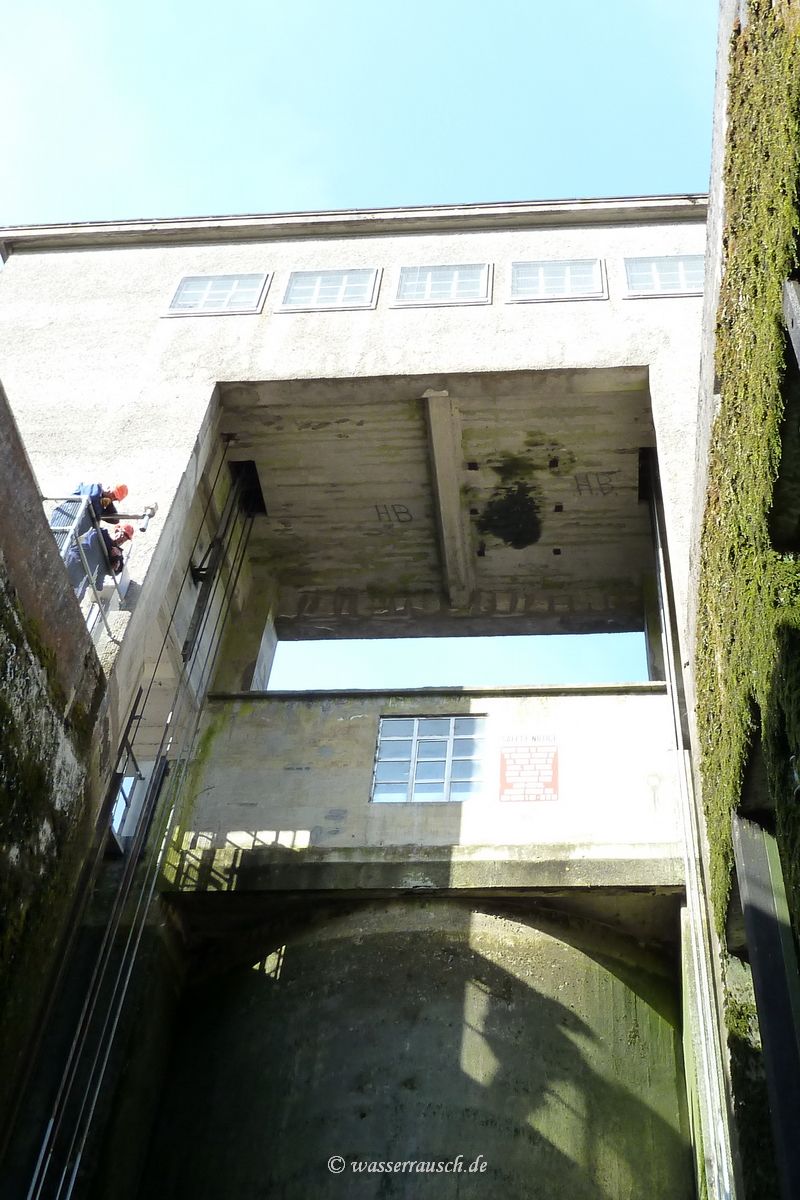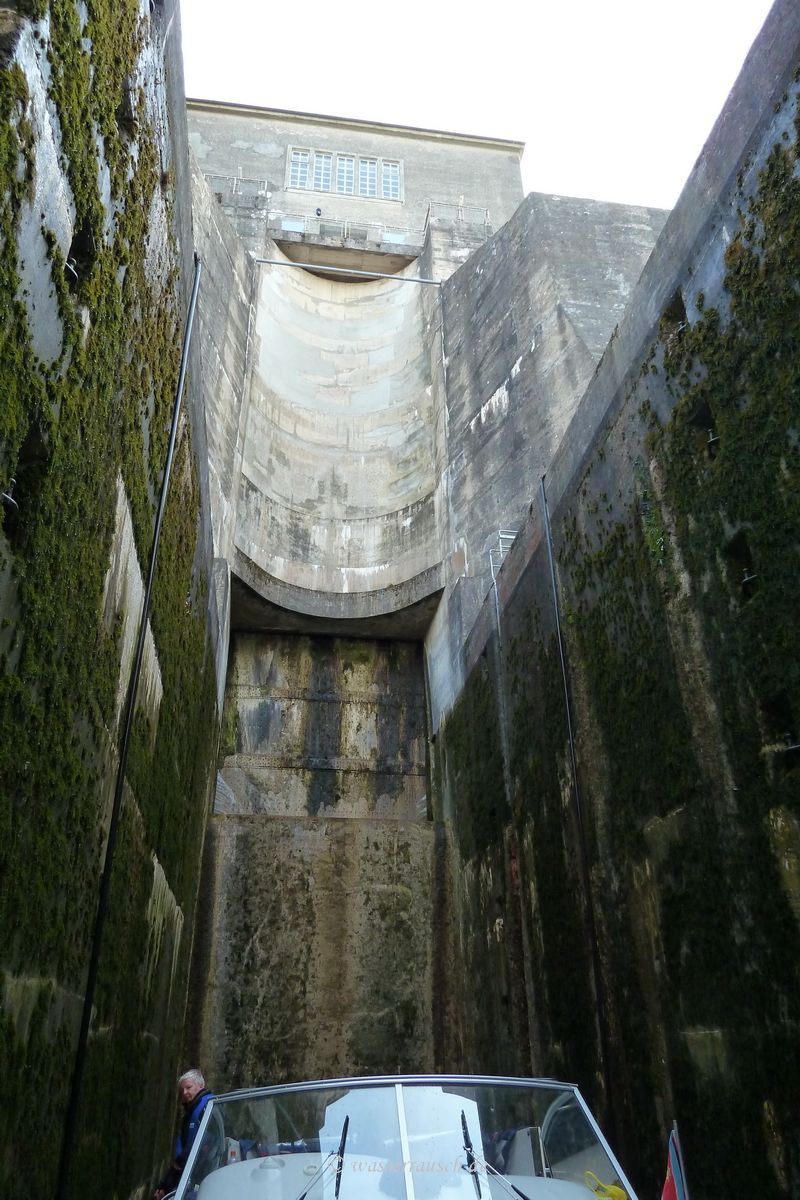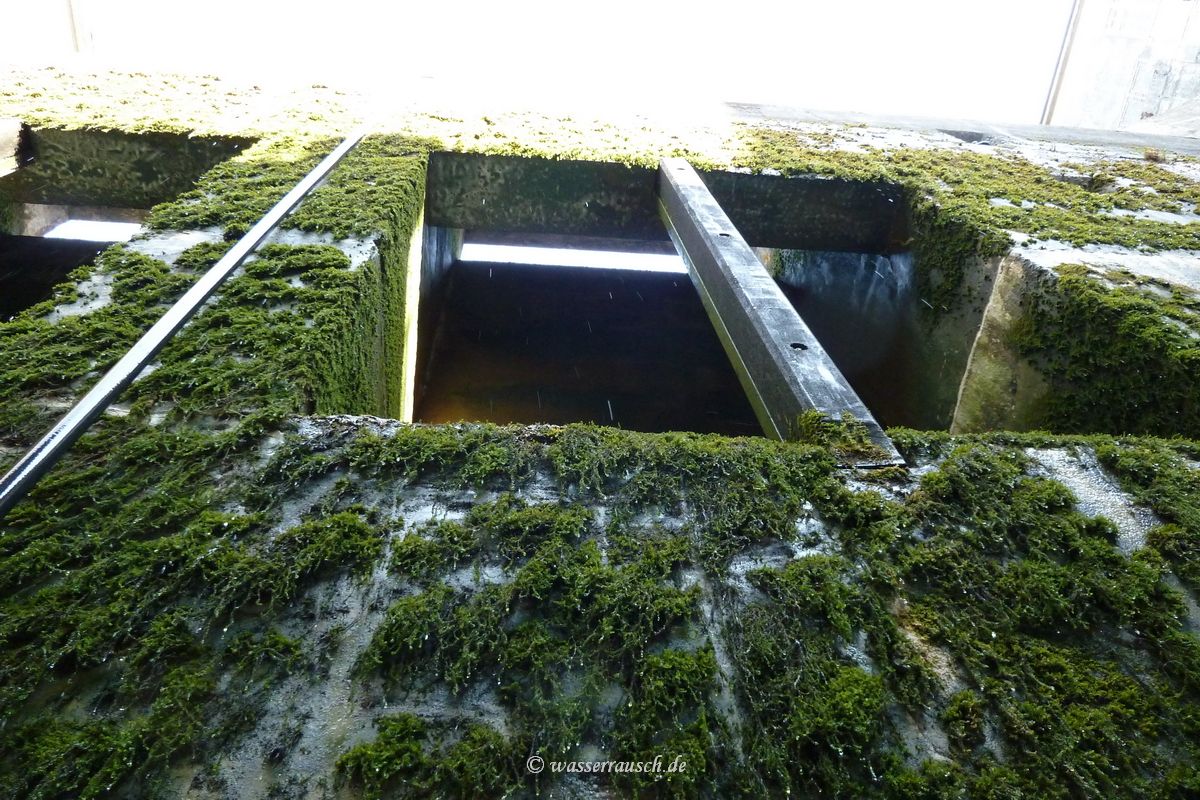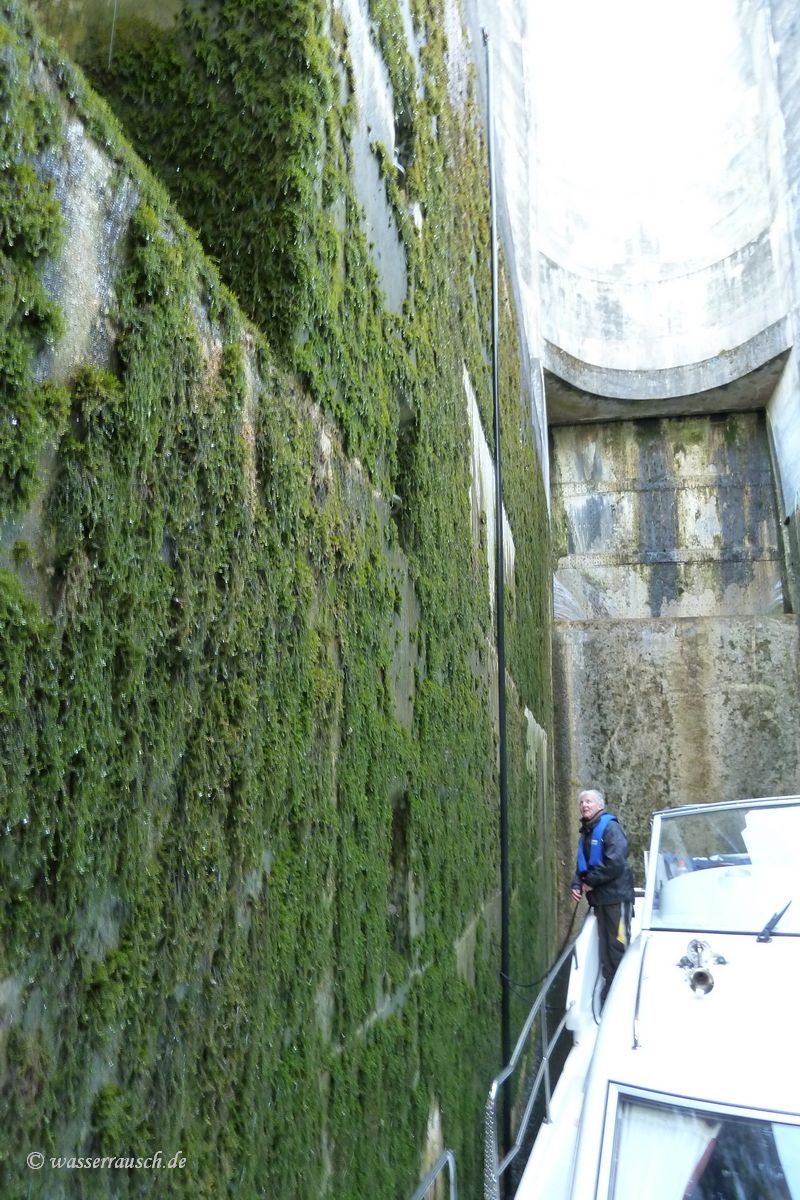 The lock gate opens and we meet Pat Lysaght at the waiting jetty in the sheltered canal below the lock. Pat is the unofficial guide of the tidal navigation below Ardnacrusha. "You are late. Did you loose time in the Headrace?" "No Pat, we have lost time at Ardnacrusha. We have been the first boat for him in the lock." At least all went well with Neil's first passage.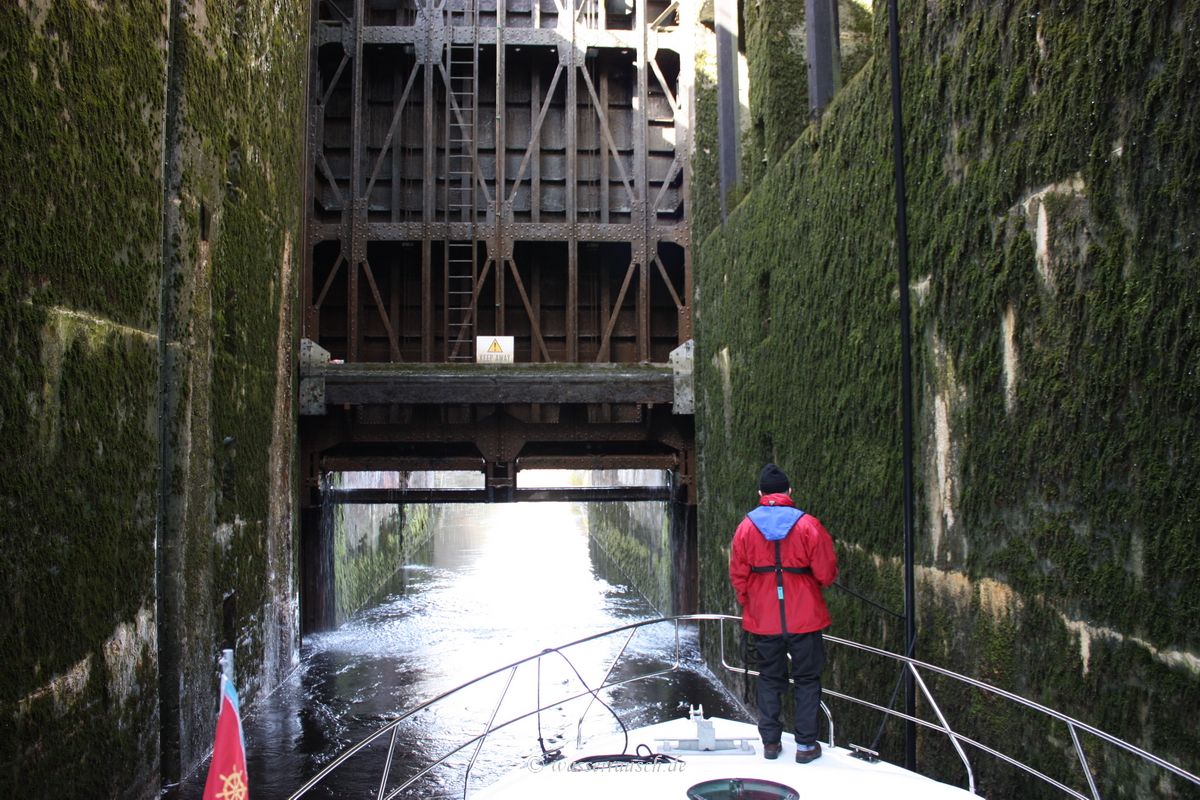 Straightaway we start and I follow Pat through the swirling waters of the Tailrace. We reach the Shannon and then the Abbey River where we moor at the waiting jetty above O'Dwyers Bridge. Pat shows me, in his dory, the navigation through the bridges and we have a look for a free mooring space at the Custom House Quay.