Continuing downstream we are now in the 12.6 km long Headrace. The eel nets are no longer in use. The eel fisheries have been closed this year. A bye-law forbid any eel fishing till 2012. The species was listed as critically endangered by the International Union for the Conservation of Nature (IUCN) and captive breeding of eel is difficult.
We reach the Ardnacrusha Power Station after Blackwater Bridge 15 minutes before our planned ETA but although we are expected the lock gate is closed. So we moor at the waiting jetty. I phone the lock keeper and after a while he appears outside explaining us that he has a problem and cannot open the gate but that he is doing his best to manage it. We have to wait.
What a great view from Ardnacrusha to Limerick on a sunny day like this! Eventually the gate is opened and we go into the upper lock chamber.
Then the gate is closed again and it goes down. What an impressive lock! The total drop is about 30.5 m, 60 feet in the upper chamber and about 40 in the lower, depending on the tide.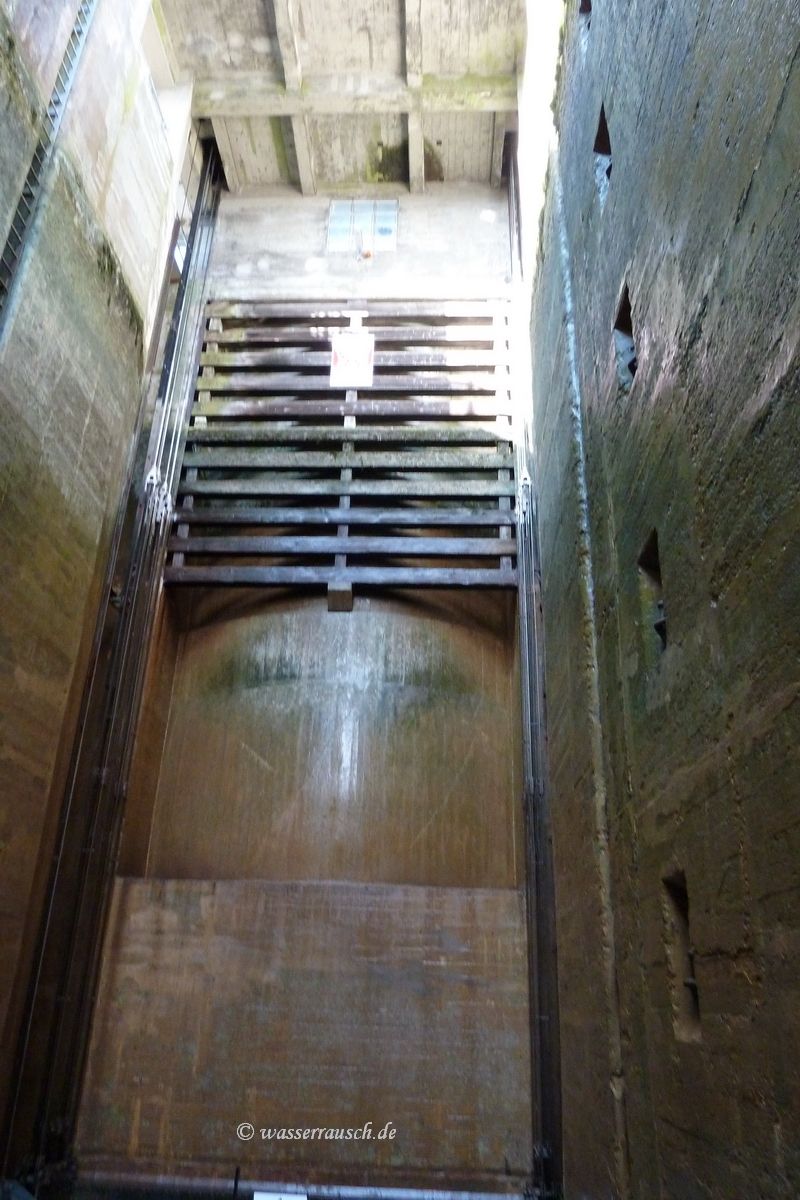 The gate between the chambers opens and we drive into the second one.