Sunday 19/04/09 Killaloe - Garrykennedy
Length of boat trip: 4.3 hours
Motto of the day: Drifting on the lake, kingfishers on the Scarriff and the impressive range of mountains
The morning starts with a bright blue sky and today we start to explore Lough Derg. And today the lake presents its full natural loveliness with a good view to the range of mountains and hills around.
West of Scilly Island we spot a Lencraft rib of the St. Caimin's Search & Rescue, Mountshannon, drifting to the rocks. A single man on it tries to repair the outboard motor, obviously he has a problem with the engine. We stop and wait so that he can give us a shout or a wave to tow him but he doesn't, so we drive on. Later at Mountshannon he tells Willi that it would have been embrassing for him to be towed by a hire cruiser.
In the Scarriff Bay we spot 'Ocean Froggie' and tie up drifting along together. An hour later we drive on to explore the Scarriff River.
The Scarriff meanders through unspoilt meadows and we are accompanied by two kingfishers. On our way back 'Kindredspirit' and 'Ocean Froggie' pass on their way to Tuamgraney. We wave a last time and drive on to Mountshannon.
After a break at Mountshannon we enjoy again the great views around the blue lake. We reach Garrykennedy in a slow drive.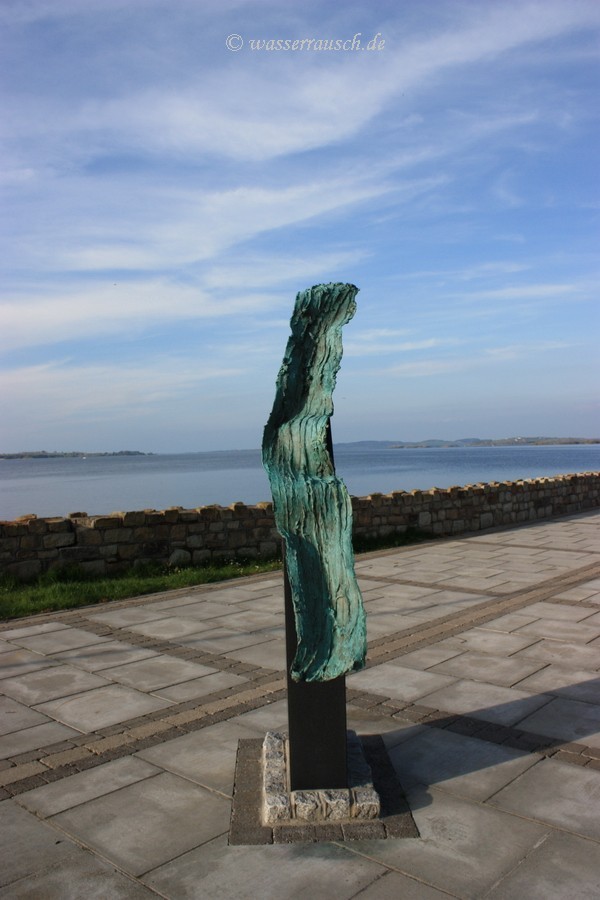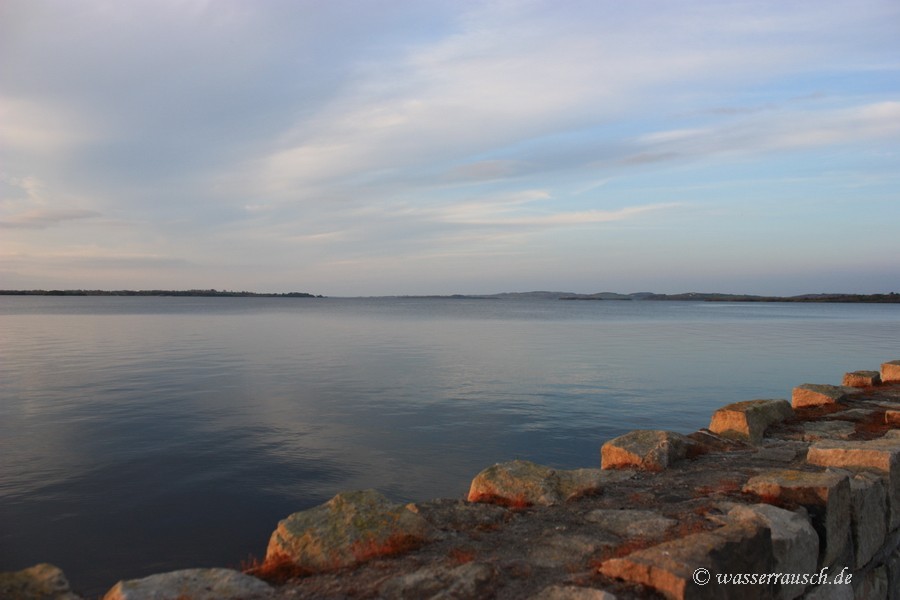 In the evening the wind calms completely down and the lake is flat.