Wednesday 29/04/09 Haughton Shore - Crom Castle
Length of boat trip: 4.1 hours
Motto of the day: Water
What a wet day! Persistent rain the whole day with light wind from SO. But we drive from Haughton Shore to Crom Castle steering only from the flybridge with the canopy down.
Thursday 30/04/09 Crom Castle - Quivvy Waters
Length of boat trip: 3.0 hours
Motto of the day: Drifting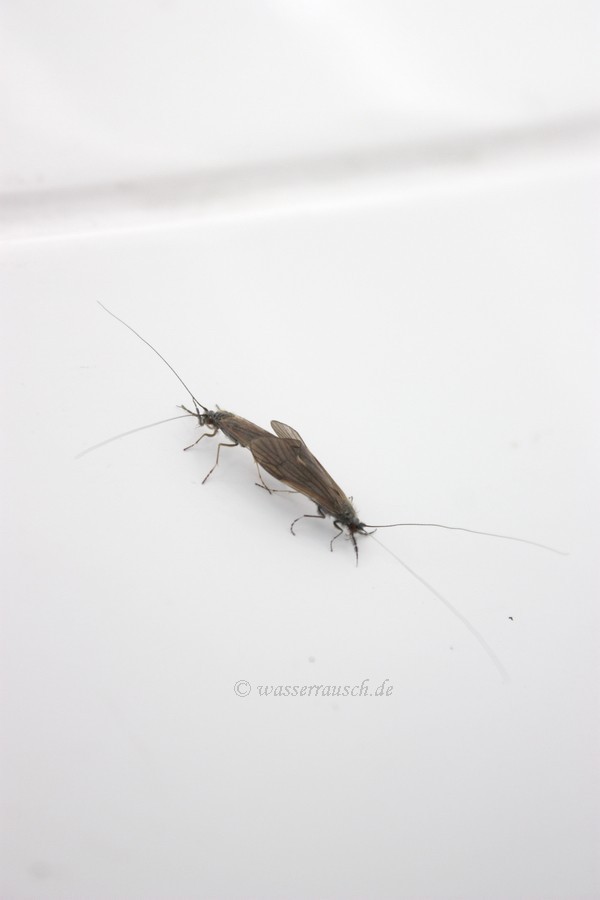 The morning starts sunny with light wind. We drive with a mix of sun and clouds to Belturbet where we get diesel and have a nice chat with Mark at Emerald Star. The marina and the boats are well-kept as every year. Willi walks to Gerry to get the news and a hair cut. We leave in the afternoon to the Quivvy Waters where we enjoy drifting with blue sky and no wind.
Arriving at the jetty we are welcomed with bird's twittering. This sunny and warm day compensates for the rainy day before. Today we have seen near Belturbet the19th kingfisher on our trip.
Friday 01/05/09 Quivvy Waters -Tully Inishmore
Length of boat trip: 3.6 hours
Motto of the day: Lamb, not only on the meadow and a picnic table in the water
The days starts after a quiet night and we start with a mix of sun and clouds and light wind. The wind freshens on the Upper Lough Erne and one short shower arrives on our way from Carrybridge to Tully Inishmore.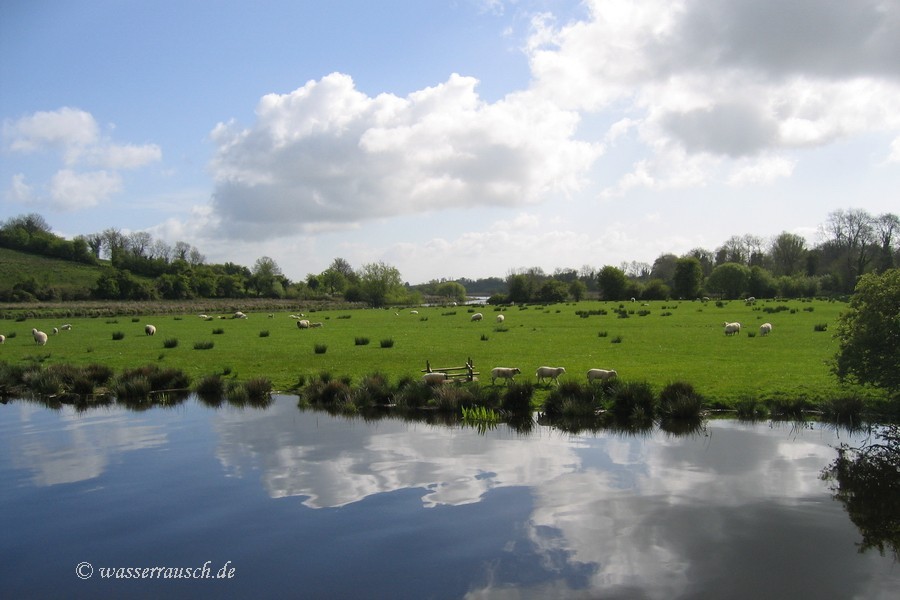 At Tully the lambs frolic and a leg of lamb is cooking slowly in the oven.
We enjoy the sun on the flybridge and rescue a picnic table of the water.
The waste container has been burned down since our last visit.
Saturday 02/05/09 Tully Inishmore - Inishclare
Length of boat trip: 3.6 hours
Motto of the day: Nice meetings and a sailing regatta
We start on a sunny but cooler morning with light wind and spot 'Pas Vite' on our way to Enniskillen and have a short chat with the Warden. In Enniskillen we enjoy an hour together with Austin and Bernie on the sunny flybridge they leave to watch a regatta on the Lower. I'm astonished when I come back from a short shopping trip to see the boat of Tommy and Eileen moored alongside. A nice meeting again. We leave and they get our mooring space.
We arrive near ugh Erne Yacht Club and watch the end of the last sailing race today while drifting. Then more than 70 sailing boats arrive together with their assistant back boats at the jetty. Also Austin with his crew of six nice females comes back. We both moor at the visitor jetty which is exposed to the blowing southwesterly wind and have a drink together in the Club house. On our way back to the boat a car stops and reverses. John says hello. He has been involved in the assistance of the race and gave the starting shot. We leave the LEYC and moor overnight at Inishclare.