Then we drive a short stretch upstream to the back water behind Bullock Island. Three times we try to cast anchor but in the peaty mud it doesn't hold. So we decide to moor again to a tree.
We relax at this nice spot and enjoy the quiet only interrupted by twitter of birds. During winter flooding most of the surrounding lower wetland will be flooded. And this meander will be reunited with the mainstream at the upstream end.
What is she is looking at?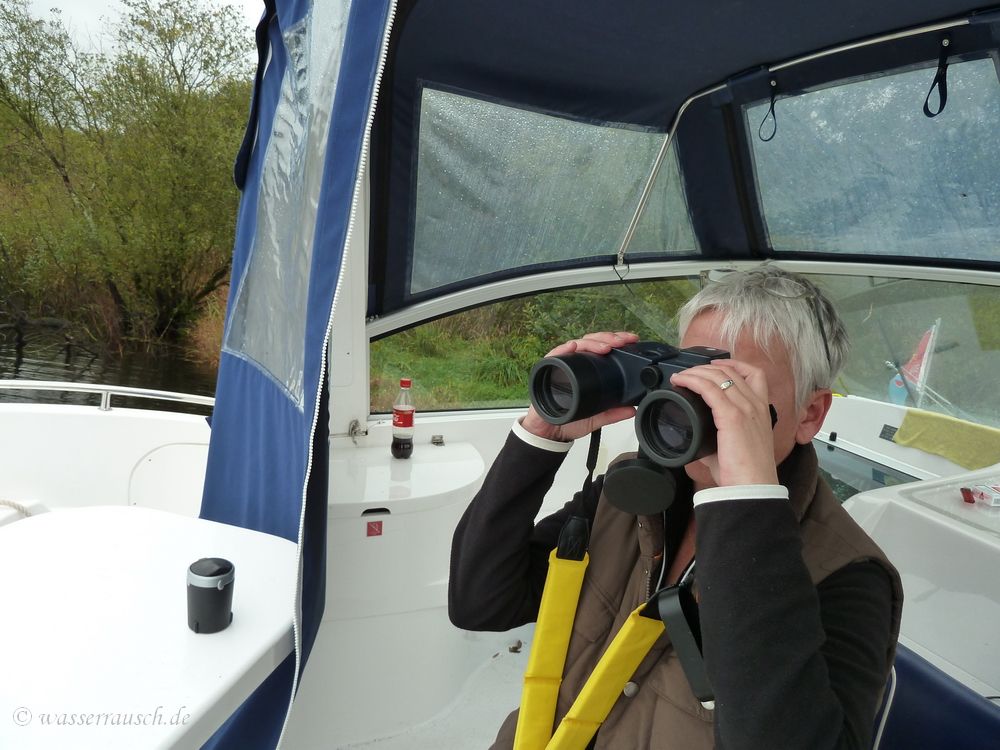 There is 'only' wetland.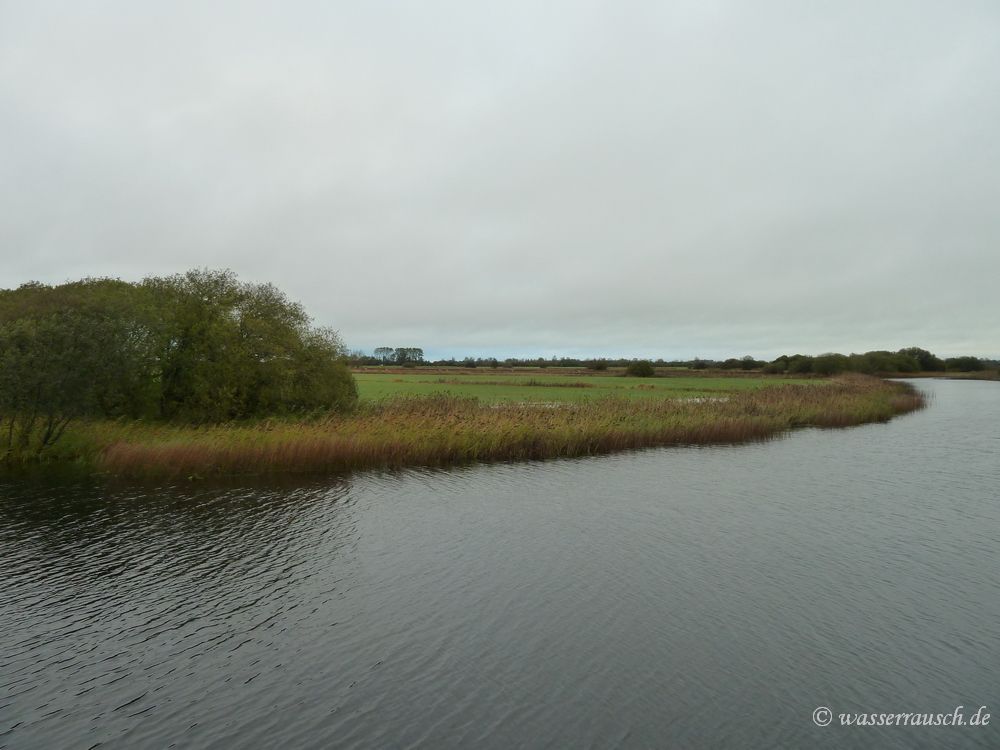 Aaahh, she has a closer look in the direction of the Grand Canal entrance at Shannon Harbour.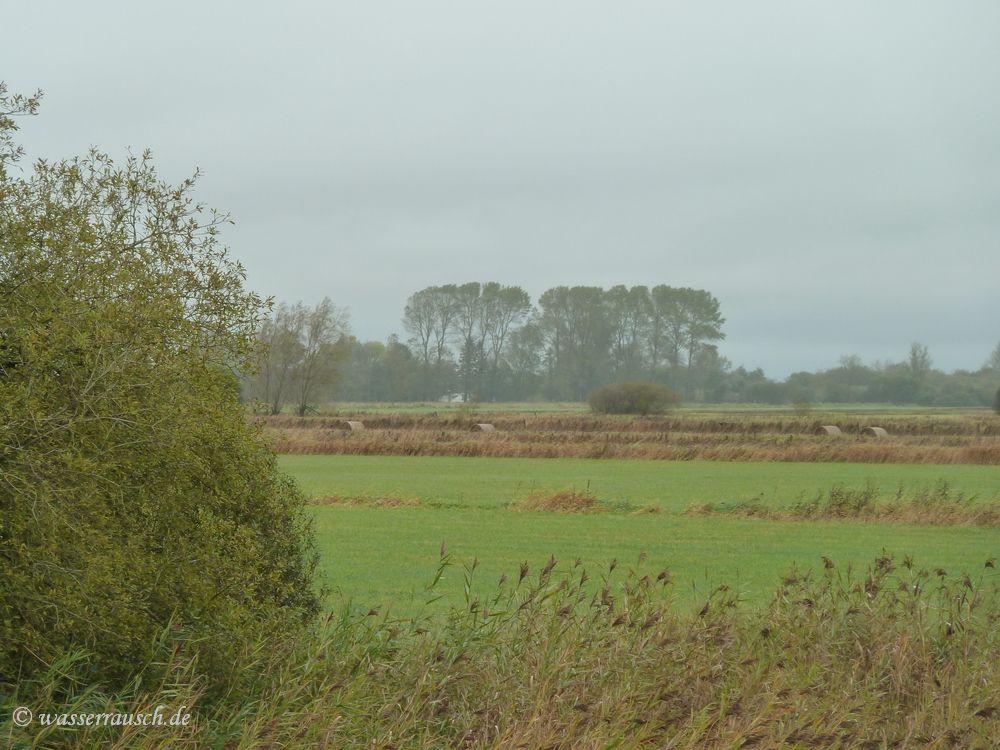 "Willi, can you hear it?" He listens. "Yes nothing more than relaxing quiet, sometimes punctuated by birds."
We will get up early tomorrow and drive the short way back to Banagher and leave.
Summary
There was less traffic of local boaters but a few hire boats were underway. We met friendly people and again some nice friends.
This trip was completely different to our other boating holidays in autumn in Ireland . We had not much rain but some strong and gusty wind and not really a lot of sun.
As usual we have driven less than during our spring tours, around 250 km, although we have driven more than 37 hours in 11 boating days. That means less than 3.7 knots average speed. We relaxed at a slow pace. "It's Shannon time," as Conor said a couple of years ago.
It has been our first end of season boating trip on the Shannon and it was different to the others on the Erne. The Mid Shannon between Athlone and Portumna has presented us its own autumnal charm with wetlands, alluvial forests, meadows and groups of (migrating) birds. We love this great river!
This is the first boating trip where we got some photos of us underway. The following photos were taken by Paul Scannell, who is an enthusiastic photographer on the Irish waterways. Thank you very much Paul!