It is very difficult to capture wind and waves on a photo. This photo is taken below the lock.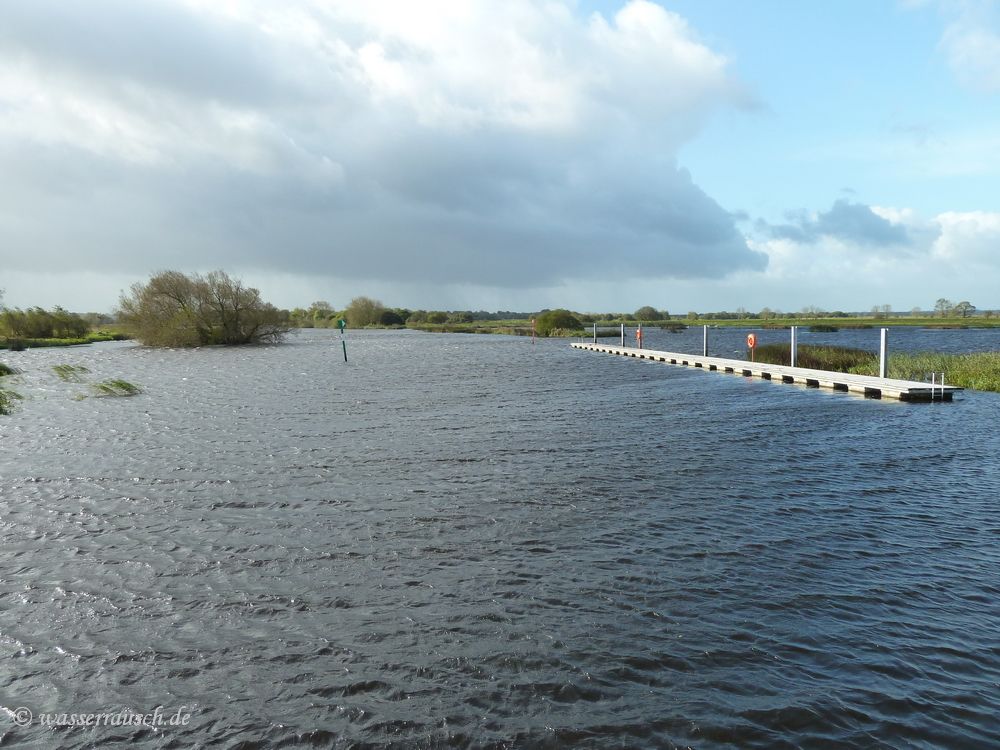 Jessy awaits us there and Stephen locks us through.
Above Meelick a RIB of Waterways Ireland passes and their working pontoon is moored on the eastern river bank.
We go with wind against the current.
At Banagher werefill with some diesel and water while the floating jetty is going up and down. White horses can be seen on the other side of the bridge through the arches.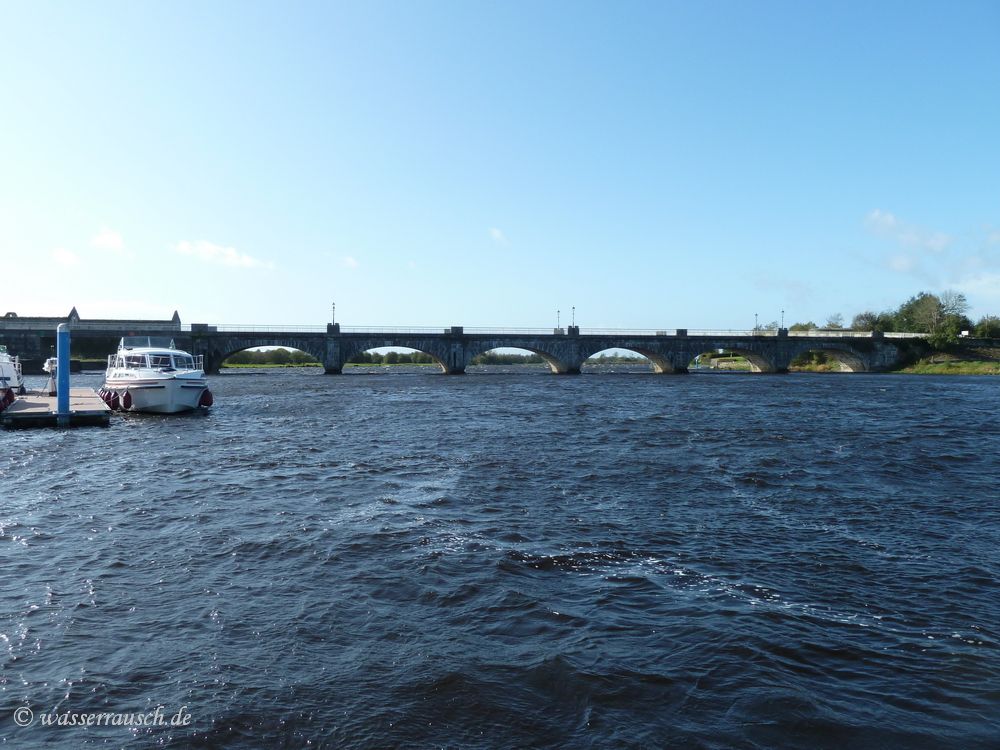 Then we go further upstream and moor in the last part of the derelict Grand Canal to Ballinasloe below Fanning's Lock. A kingfisher comes along flying through the lock.
The night is starlit.