Friday 07/10/2011 Fanning's Lock - Banagher - Victoria Lock - Banagher
Motto of the day: A sunny day and a nice evening with the crew of 'Arthur'
The morning is promising a nice day. We will get sunny spells with less wind the whole day than during the past two days. Again we go downstream to Banagher and then further on to Meelick.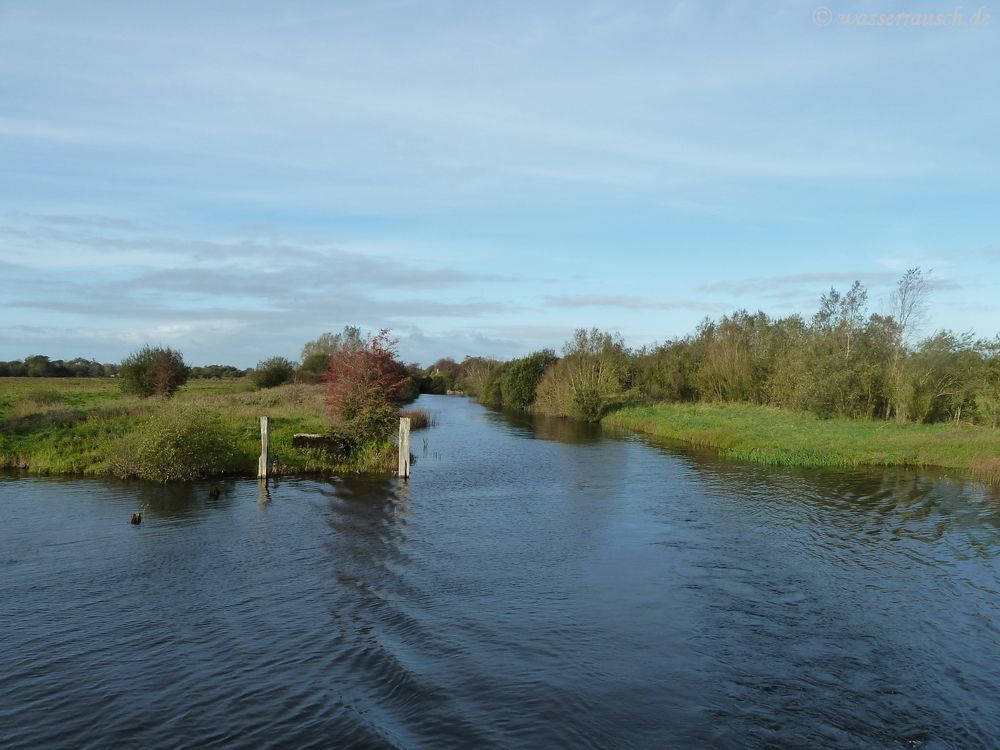 Opposite Inishee we spot a large group of Lapwings on the pasture, we estimate all together more than 250.
Further downstream opposite Incherky is a new red buoy in the water.
We reach Meelick and moor for a couple of hours above the lock.
Swiss-German-American talks take place on the jetty about staying in strong winds overnight at Clonmacnoise and the Horse Fair in Ballinasloe.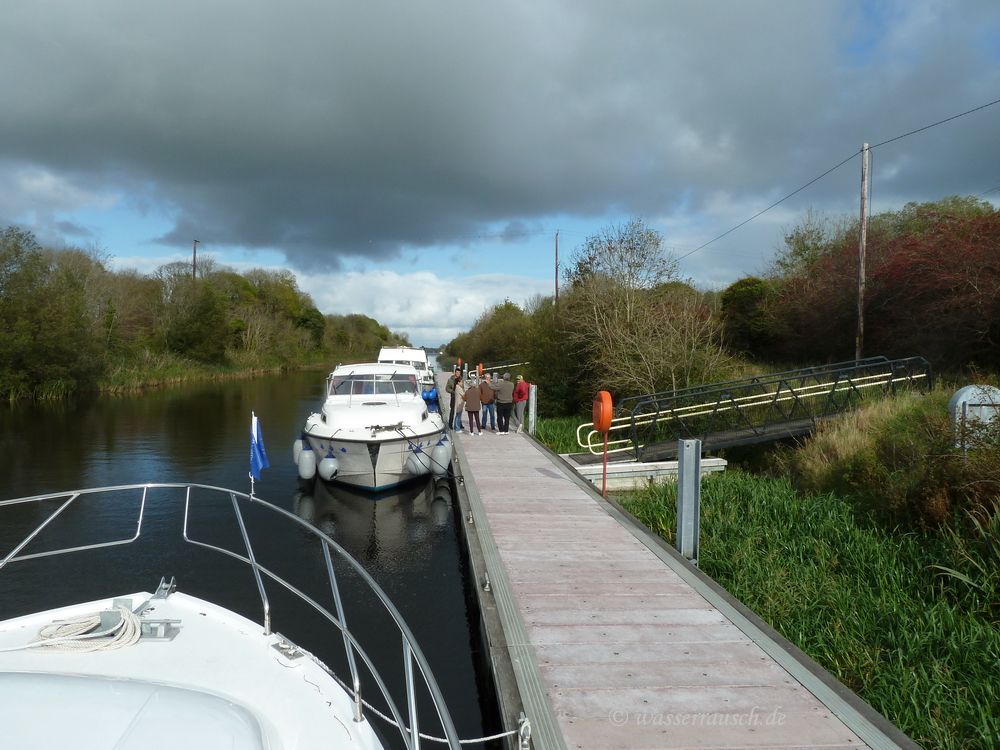 Later 'Arthur' arrives with Paul and Mary on board.
We drive together to Banagher in glorious sunshine.
Paul and Mary join us this evening and we have together dinner on 36L.