Tuesday 22/09/09 Haughton Shore - Bellaheady - Ballyconnell - Crom Castle
Length of boat trip: 5.1 hours
Motto of the day: Woodford time, kingfisher watching and up and down
The morning starts with a call to our hire company. The sewage pump of the forward shower/washbasin doesnít work and the water is going into the bilge. Mickey wants to send Andy but thatís finally not necessary because Willi finds the problem with the pump and solves it.
We say goodbye to Karl-Heinz and Ina and leave to return to the Erne. Again we are accompanied by many kingfishers. The drizzly showers of the morning die out and the day becomes more and more sunny. Itís windy again but not as much as yesterday. At Bellaheady we stop at the quay for lunch and a walk. In the afternoon we drive slowly downstream with a break at Ballyconnell.
At Lock 1 we have a laugh about the entries to the log. Definitely, the Elegance 19 with three generations of between 1 and 80 years on board has been at Haughton Shore last night. Her crew and the one of the Caprice 17 must have misunderstood what the directions up and down in a lock meant.
Back on the Erne we moor again at Crom Castle. The evening is mild and we relax on the flybridge.
Wednesday 23/09/09 Crom Castle - Galloon
Length of boat trip: 1.7 hours
Motto of the day: Galloon Bridge
The morning starts windy and sunny. We enjoy a slow drive to Galloon, turn a circle on the Quivvy Waters, Willi shoots his first boating video and then we moor for the rest of the day at the jetty at Galloon.
A Countess of ABC arrives and after a break they try to go, with their arch and canopy up, through the bridge. This cannot fit! They stop just before the bridge. Then they turn and drive full speed close to the rocky shore to Crom, the whole way back. We are wondering if they donít know how to lay the arch down?
Then a 70í barge arrives with a nice crew.
The afternoon is sunny and quit.
A helicopter (chartered by PSNI, the Police Service of Northern Ireland) controls the area. A 600lb bomb was found near the border in Armagh on the 08/09/09 and I also remember a bomb warning at the end of August for the A34 road between Lisnakea and Maguiresbridge.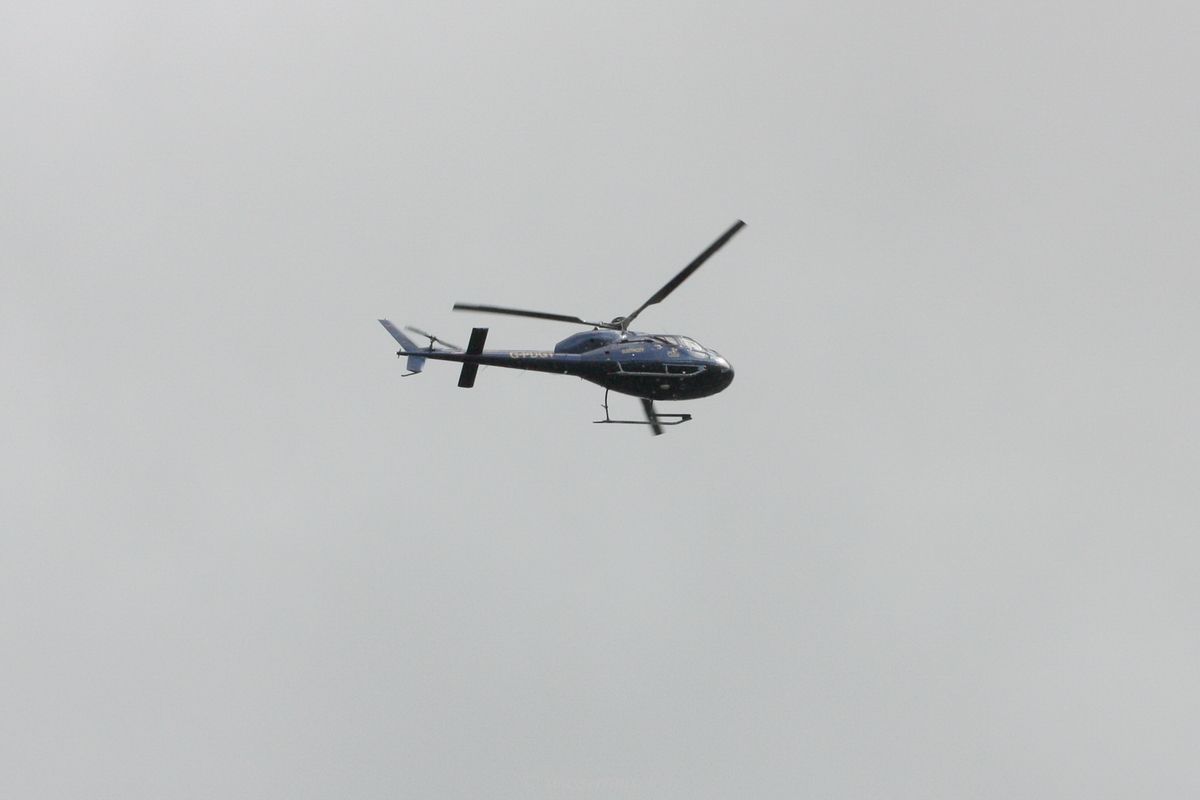 A car with two young men arrives in the evening but they Ďonlyí dump two old wheels beside the pump-out.
In the evening the wind decreases and we chill out.