We start to enjoy the Woodford River. At Gad Island we spot a Caprice of ESL Belturbet aground on rocks between the marker and the Crichton Tower.
One of the German crew comes along with a dinghy, so we put the throttle in neutral. He wants us to tow them. No, we explain him that we will not do this. They are completely on the rocks with their hull and we have no insurance to do that. And, pulling off the rocks should be only done by professionals who are trained for this. I remember a boater had died tragically in 2007 on the Erne when a cleat hit his head while he was trying to pull off a grounded boat.
We recommend him to call ESL but they donít want it. Instead they try again and again to get the boat free with their two dinghies. In our opinion this is not the best idea because the current from the back can push the boat with every attempt more onto the rocks.
After an hour they give up and call ESL. We are watching the boats passing by and we also get a look at the speeding one of last night by daylight. We should see her days later a third time.
While drifting around and enjoying the sunny weather we have a detailed look at the old ruins and buildings of this beautiful scenery. And at 12, to our surprise, we get a half-hour concert of the chiming bells of Trinity Church with nice melodies.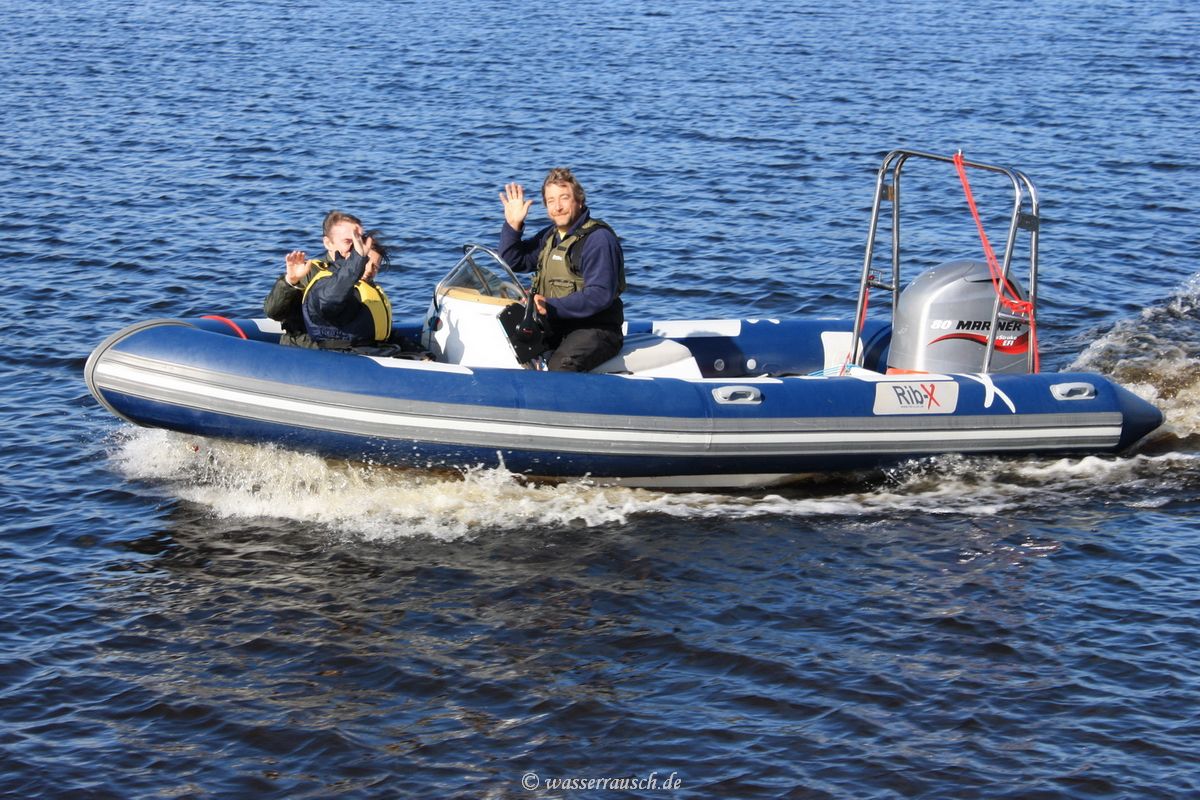 Finally a staff member of ESL arrives but he is unable to pull the boat off the rocks neither with his boat nor with a Town Star which he has borrowed from the Crom Jetty.
We have to leave after 1 pm for Haughton Shore with the sad feeling to see her still on the rocks, hoping they will get her off the rocks with a more powerful boat/tug and with no further damage to the hull or prop.
Back at home I emailed with ESL and got the info the stuff member had to go and get a heavier boat but once he had that, all was done in five minutes. All was well and they continued with their holiday, all they hurt was their pride! Embarrassment was the severest injury!
So we start three relaxing hours later than planned on the Woodford River to Haughton Shore. Clouds have arrived and the sky is vanishing but it remains dry. We meet only a few boats on our drive. We stop at Ballyconnell for a short shopping trip and here we meet Stefan and Carsten again.
Our further drive is uneventful. We see today 6 kingfishers and the last one leads us into Haughton Shore flying in a circle in the harbour.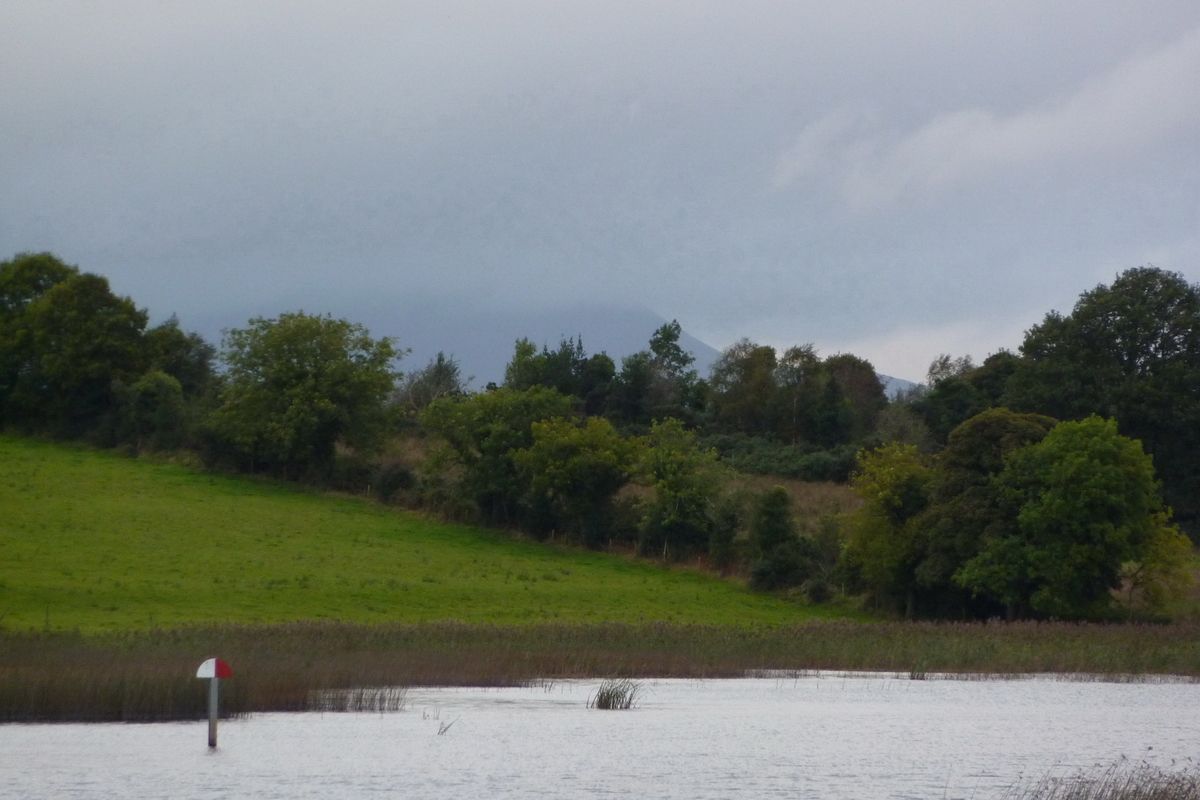 Monday 21/09/09 Haughton Shore
Length of boat trip: 0 hours
Motto of the day: Wind, rain and a resting day
The announced unsettled weather has arrived. A waspsí nest in the earth beside the boat makes us change the mooring in the morning. A boat is launched in the persistent rain for fishing. Only some boats pass today or moor for a while. One passing hire boat has an orange crew member. His clothes are so gaudy that it hurts. At midday the rain slackens off and two kayakers stop on their way from Ballinamore to Ballyconnell.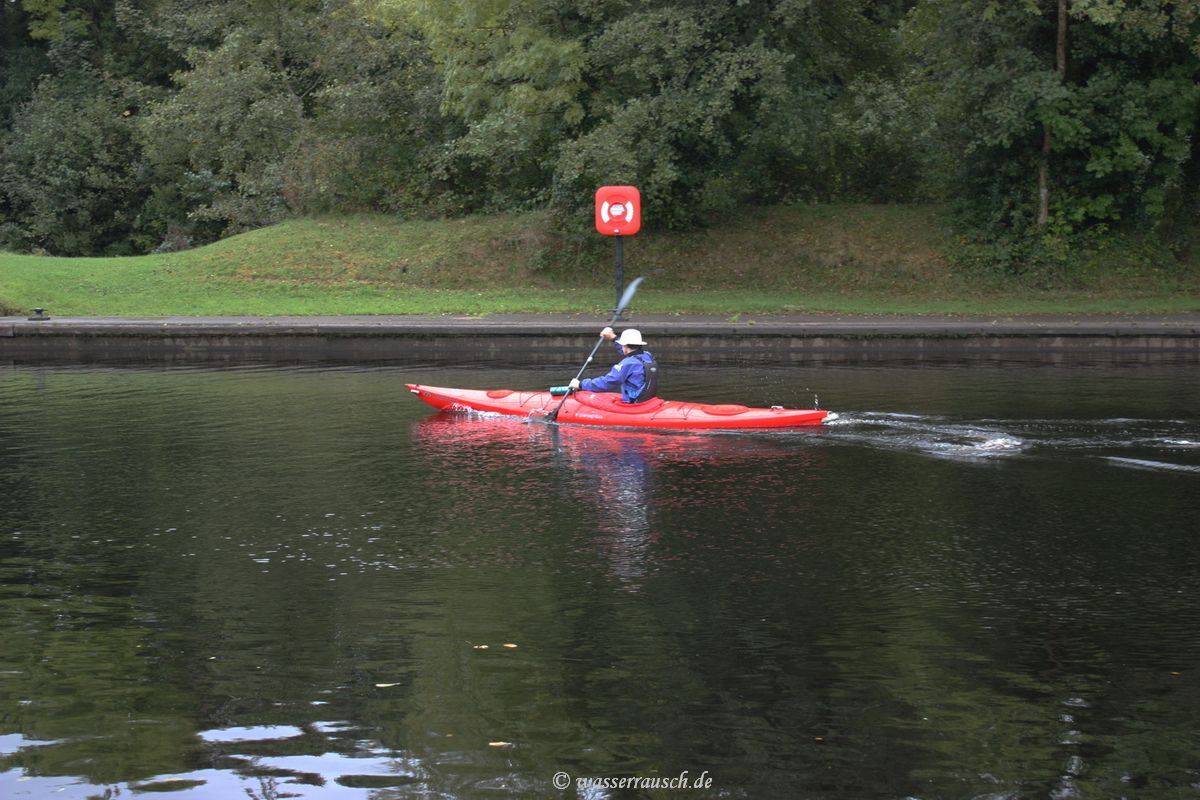 Some boats arrive and also later in the afternoon Karl-Heinz and Ina with an Inver Duke. The time flies while chatting with them in the evening.