Wednesday 16/09/09 Aghinver Boat Company - Lusty Beg
Length of boat trip: 1.0 hours
Motto of the day: The Broad Lough welcomes us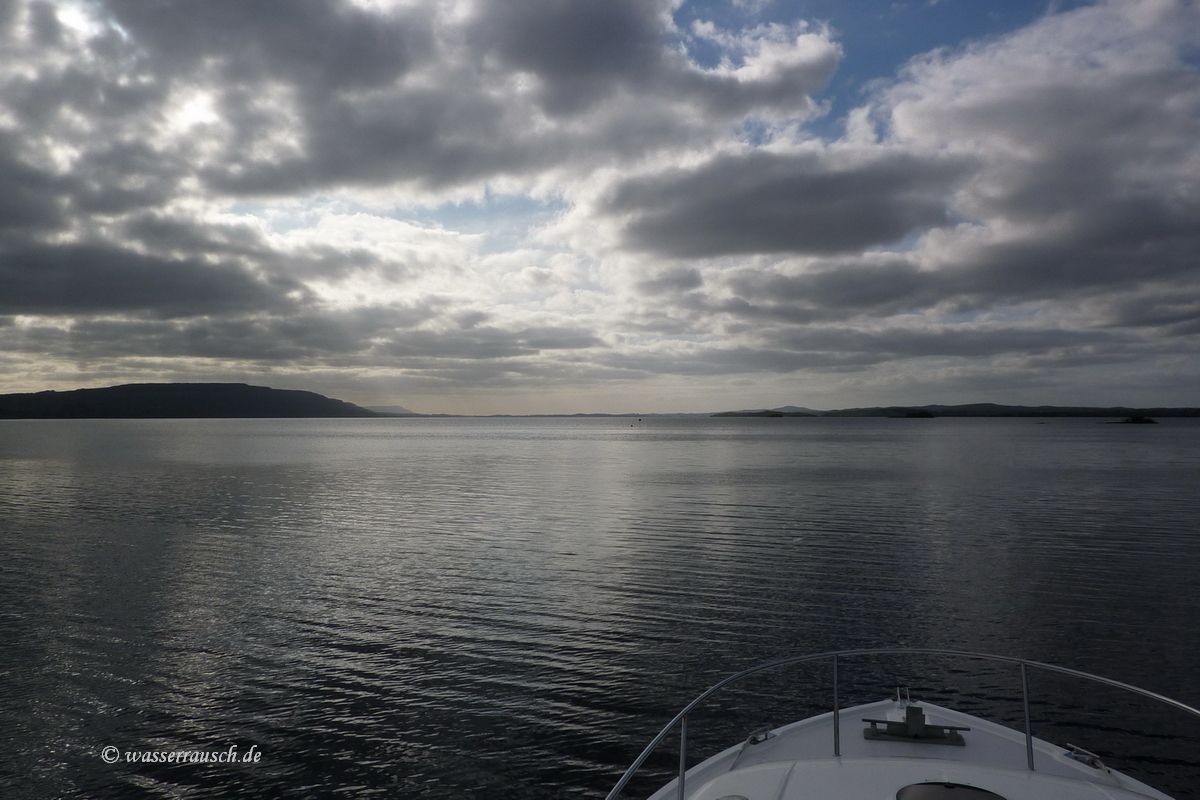 We are back on the water and start in the late afternoon from Aghinver with the Inver Duke II for a trip of two weeks on a mild and sunny afternoon.
After a wet summer, the third in a row, the Indian summer has arrived early September and we are lucky to get the rest of it during the following days.
Our first passage takes us through calm Lower Lough Erne to Lusty Beg where we moor overnight.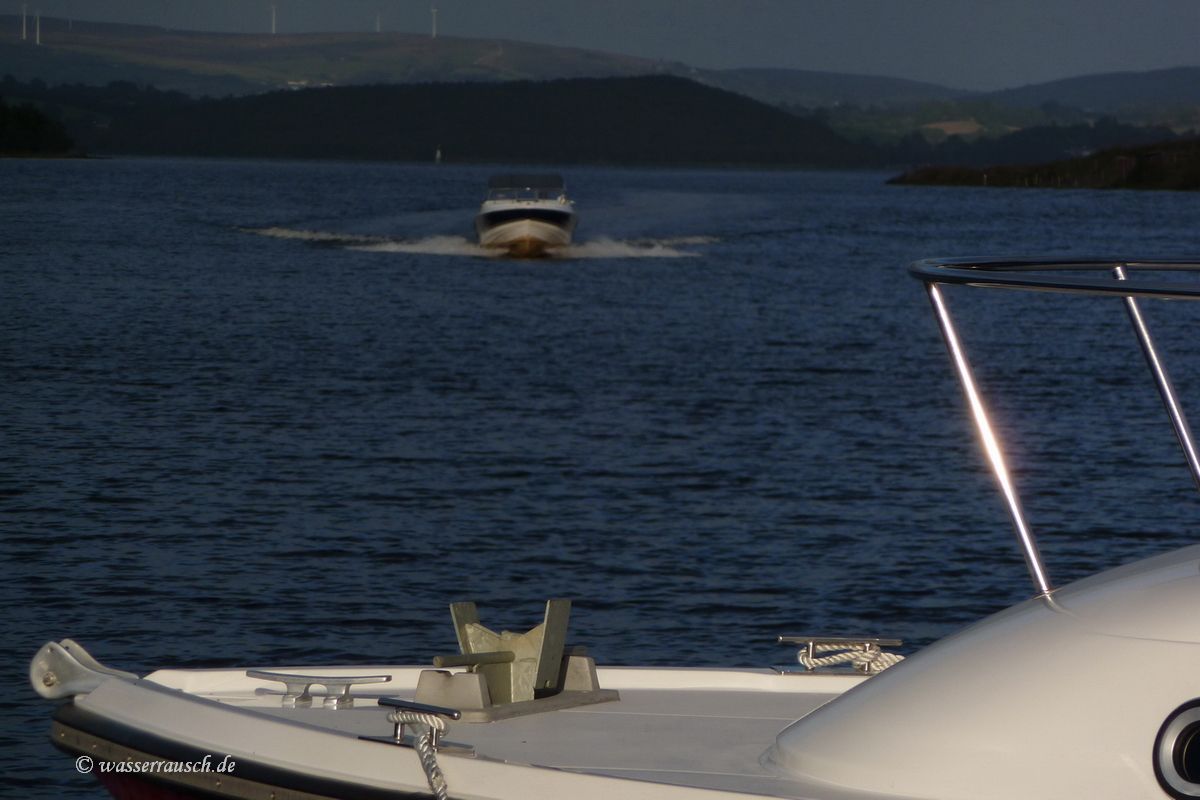 Thursday 17/09/09 Lusty Beg - Devenish - Enniskillen - Tully Inishmore
Length of boat trip: 4.8 hours
Motto of the day: Plays of fog, the pipe in the middle of nowhere and a sunny day
Iím up early in the morning before dawn. Lusty Beg is peacefully silent. No sound of a bird can be heard in the calm. While Iím having my first coffee and looking out to Kesh I notice a huge white wall moving in the dark towards us. What an impressive spectacle! Dense fog arrives, clothing everything with absorbant cotton and I can't see the opposite shore of the small bay in the early morning light. The fog plays with the lake and islands and us. It lifts for a while and lets the sun through, then returns suddenly and covers everything again.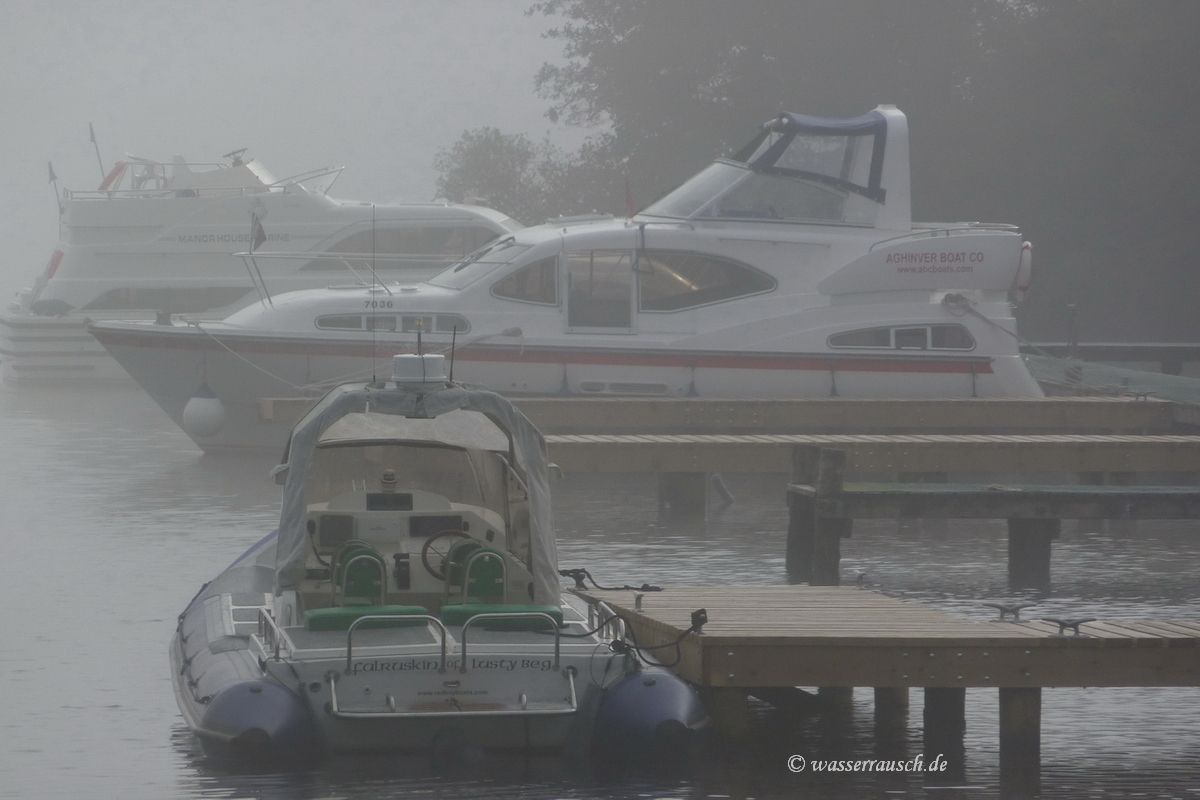 After 11, with the turn of the tide, the warming sun burns off the fog. We set off on the calm, sunny Broad Lough with the GPS on in case the fog comes back. Behind Lusty More I pick a course of 215į to the south westerly shore. We admire the lake's unique beauty.