Saturday 04/09/2010 Aghinver Boat Company, Lisnarick - Devenish 1.7 hours
Peaceful Devenish
Late in the afternoon we arrive at Aghinver and Liz and Mickey welcome us. Although, a strange hire boater from Germany, Udo Vogel, has announced in a comment on a German blog a "High Noon at ABC corral" to Willi, the harbour is peaceful as expected. The only abnormality at ABC are banana boxes from Germany in a wheelbarrow, which a couple, Rita and Franz bring to their hired boat. They will spend two weeks on the water and go for a pint to Banagher.
We decide to start this evening and head to Devenish Island, where we arrive at last daylight. A friendly boater on a Pedro helps us towing the boat to the last free mooring at the jetty although it is raining. Thanks! We spend a quiet night with friendly neighbours. At ten I sound horn by mistake when switching off the water pump without glasses. For a short moment the talking on 'Aquaholic' besides us stops but then a burst of laughter starts when they see me waving a sorry with my specs.
Sunday 05/09/2010 Devenish - Enniskillen - Tully Inishmore 2.3 hours
Pure boating
The sun breaks hesitantly through thick clouds. It remains dry till the evening and warm around 20 degrees. We relax in the morning.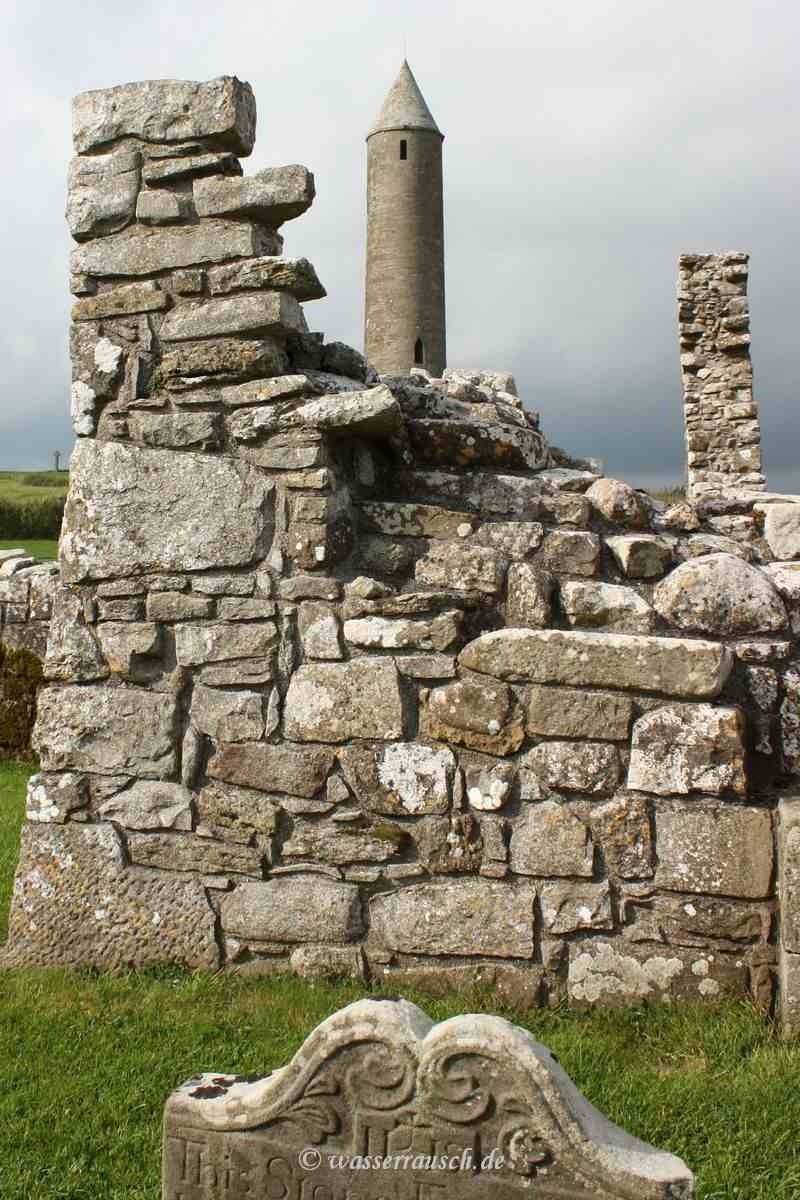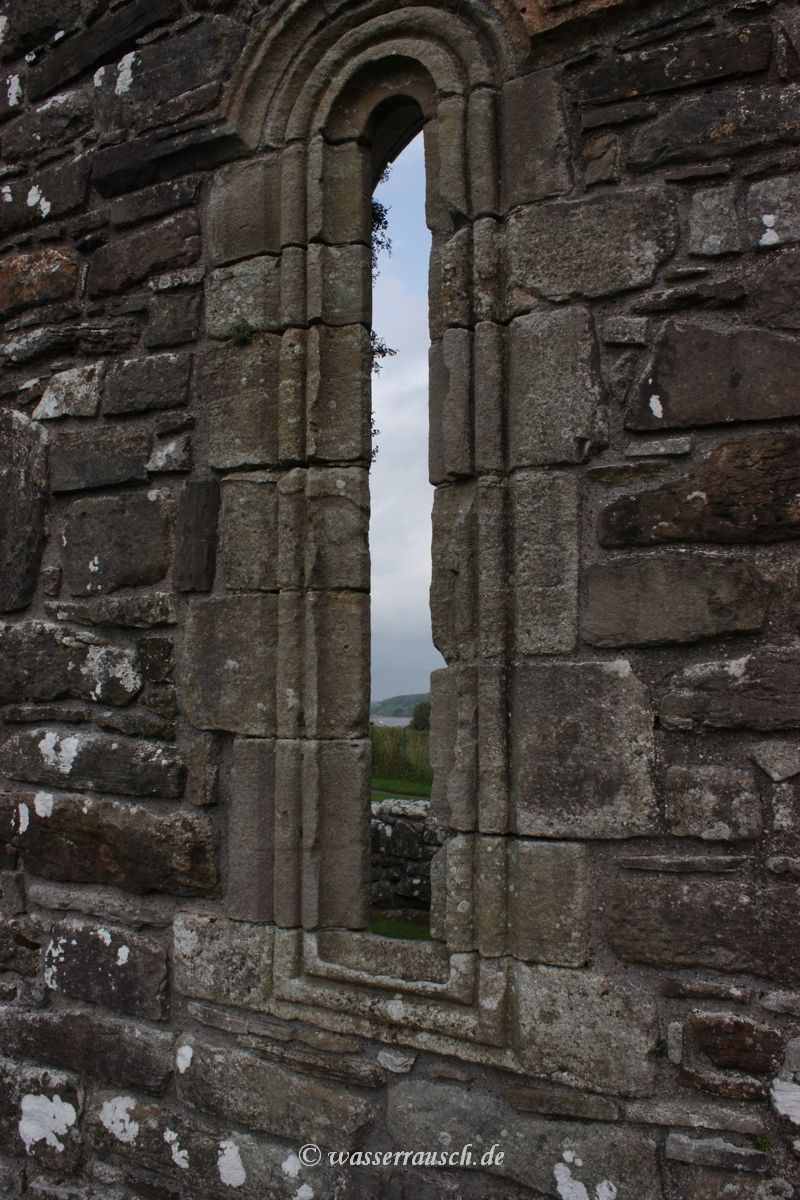 Franz and Rita are passing by. In the afternoon we leave for Enniskillen, where we stop for a short shopping trip.
The wind increases while driving upstream to Tully Inishmore. There, flocks of swallows are hunting close to the water surface. Later 'Loch n Quay' arrives. We meet Ian and Jenny again. They proudly present their new canopy. We are a bit jealous, our Haines 35 is open to the back. Later we enjoy our first evening dinner onboard with lamb from O'Doherty's while bats show us their stunts.
Monday 06/09/2010 Tully Inishmore - Carrybridge - Crom Castle 3.1 hours
Wind, weed, water from above
The SE-wind has blown during the night and rain has started to pour down. Again we enjoy a mild day and the rain ceases in the morning. We chat with Sylvia and Robin of 'Happy Days' and the crew of 'Loch n Quay' while filling up water. Then we start for Carrybridge where we stop for a short break. The Upper Lough Erne has a lot of weed this summer and only one navigation channel is cleared by Waterways Ireland's weedcutter. The new deeper navigation west of Inishcorkish which avoids the silting and debris of the Colebrooke River can not be used because of the weeds. Heavy showers arrive but we are sheltered under the canopy.
We arrive at Crom Castle where we stay overnight. The bats are hunting between the raindrops while we enjoy our late dinner.